I spent half the day in my truck, the other half riding shotgun with Ox due to a front pump seal that spit the trans fluid out as fast as it was poured in it. So about noon we loaded my truck on the trailer and for entertainment I fell off my truck (on the trailer) and landed on my ass. They didn't know whether to laugh or call an ambualnce. By the way guys, I'm not that sore from the landing, it didn't even bruise. :toothless
I needed to be drug off the trail which popped a bead on the right front. I noticed when I was looking over the truck yesterday I also broke a centering pin on the right rear leaf spring, which pissed me off because I broke the left rear on a previous trip, a call to Rough Country is in order. Other damage was some bent steering, and a few more tree and rock impressions in my sheet metal. Here are the pics taken with my camera, I will upload video tonight.
In attendance was OX1, reptillikus, kht428, and guy from another board in a SAS's V8 S-10.
Five minutes into the day kht428 blew a bead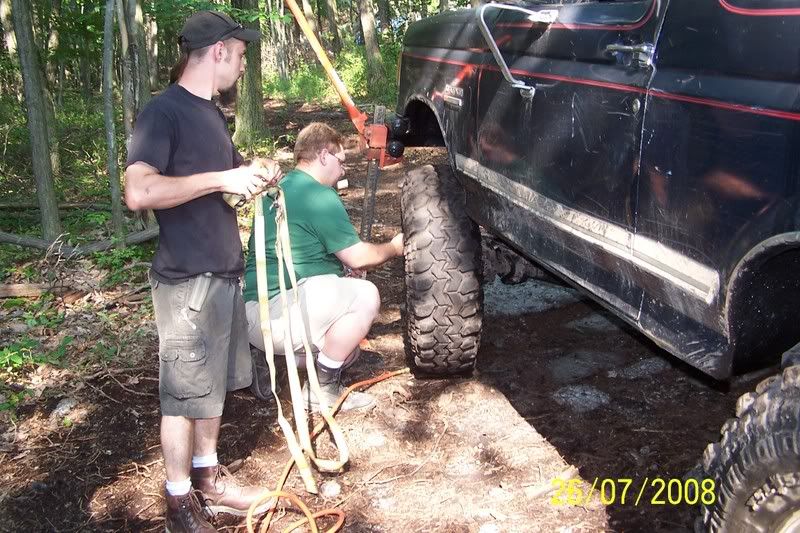 My truck under it's own power
Waiting while Keith reseats his tire.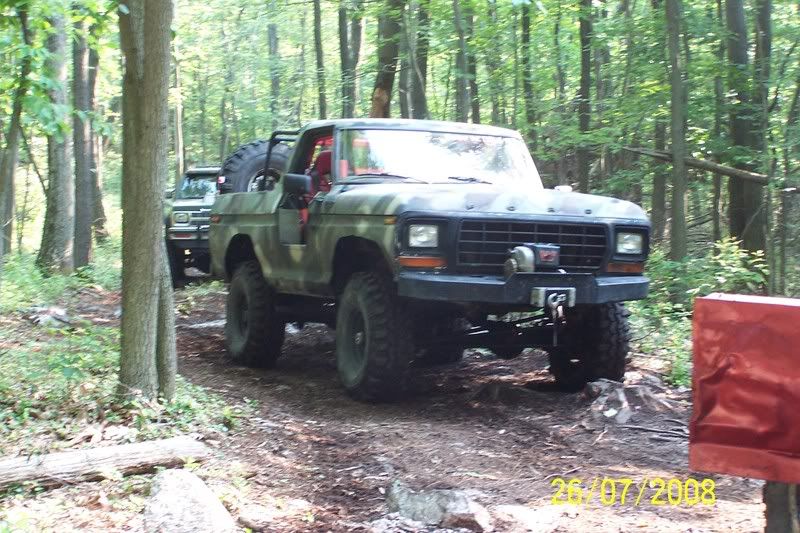 My ugly mug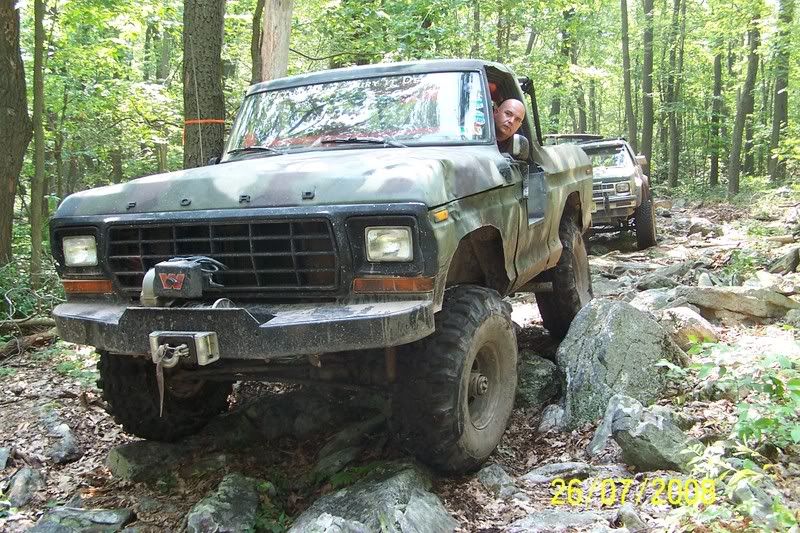 After my C6 menstuated I had no trans activity at all.
We used my winch, and Ox tugging me on a strap to get me out of the trail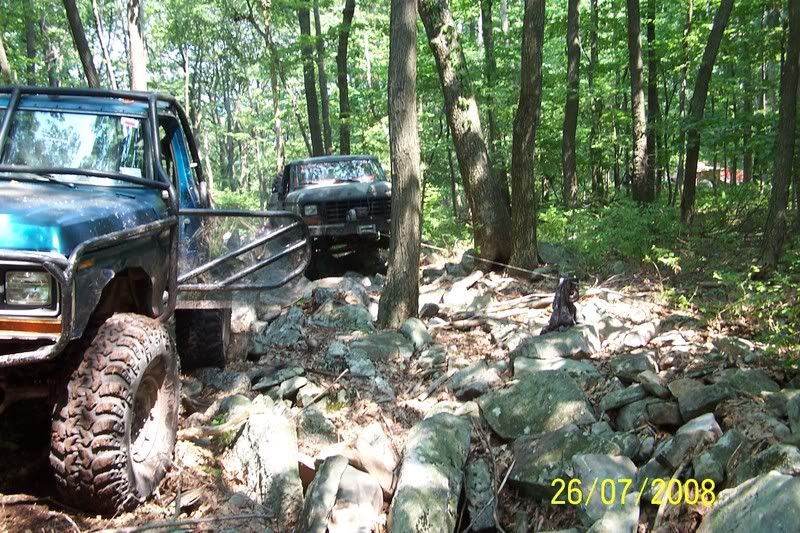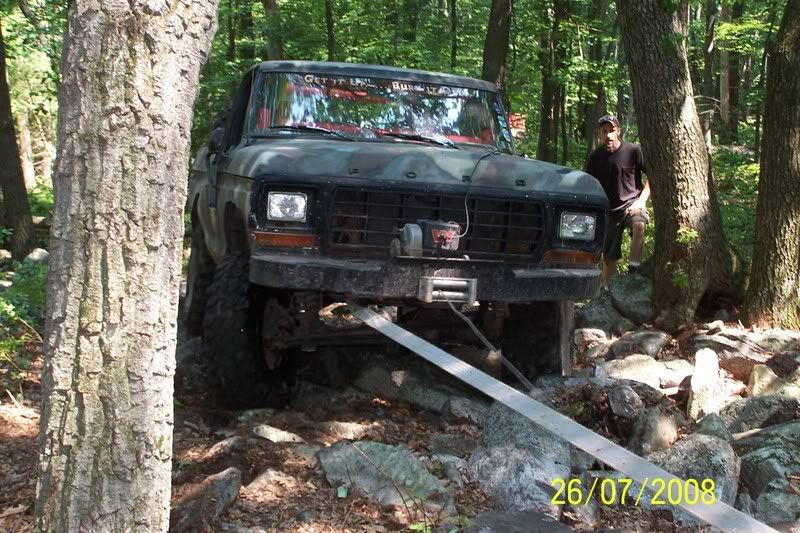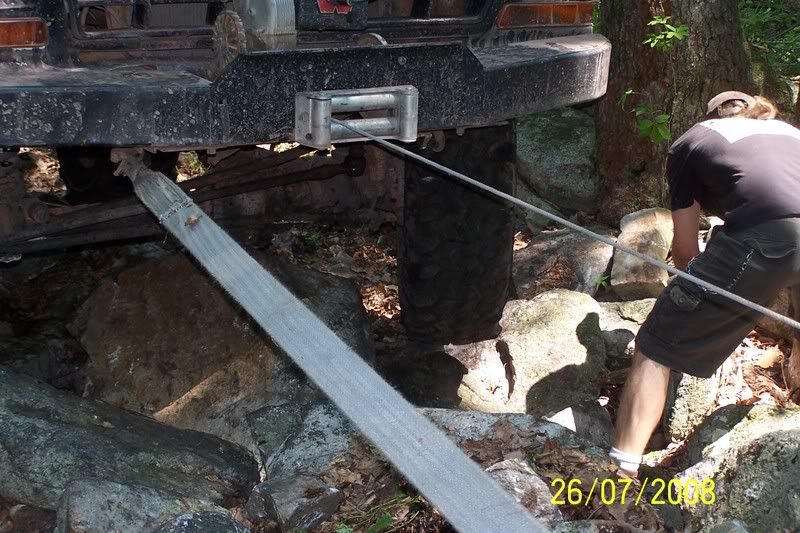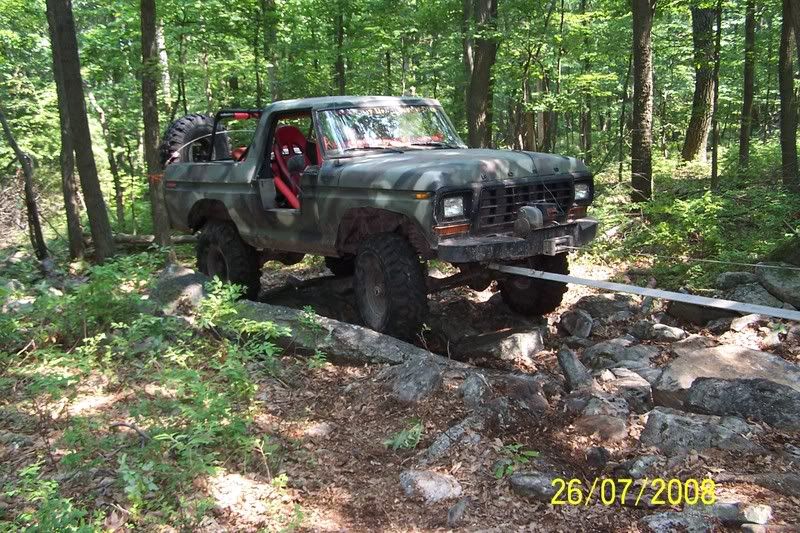 That is where I lost the bead, I have no pics of the before, just the after.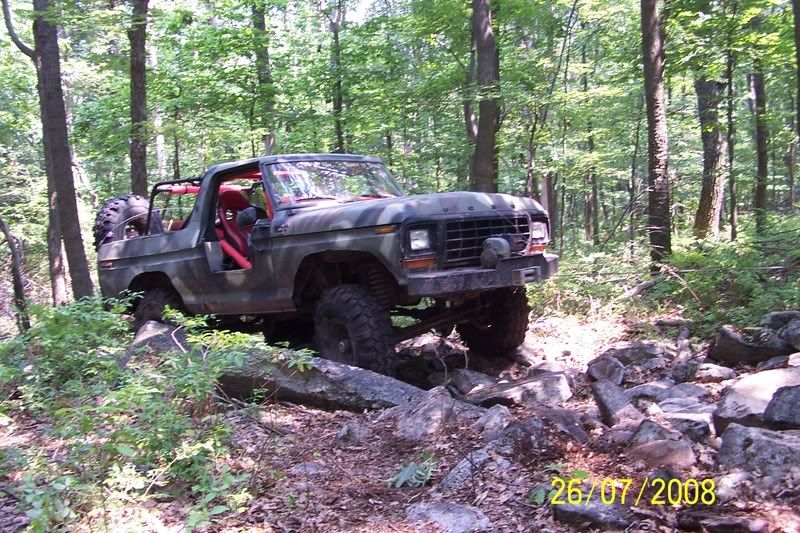 Pics from inside Ox's rig.
Ox is a closet tree hugger. :toothless
A decently build Cherokee that was playing while his buddy contemplated how to get out of the park with his broken leaf spring.
Blind camera pointing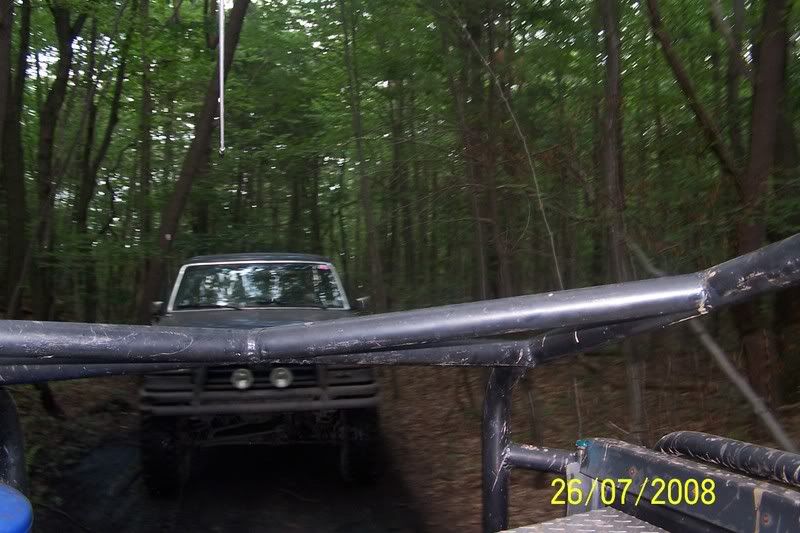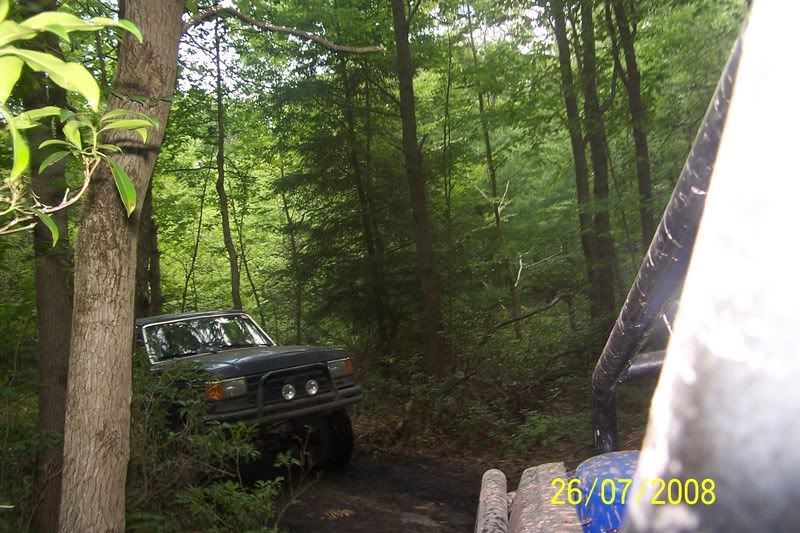 S-10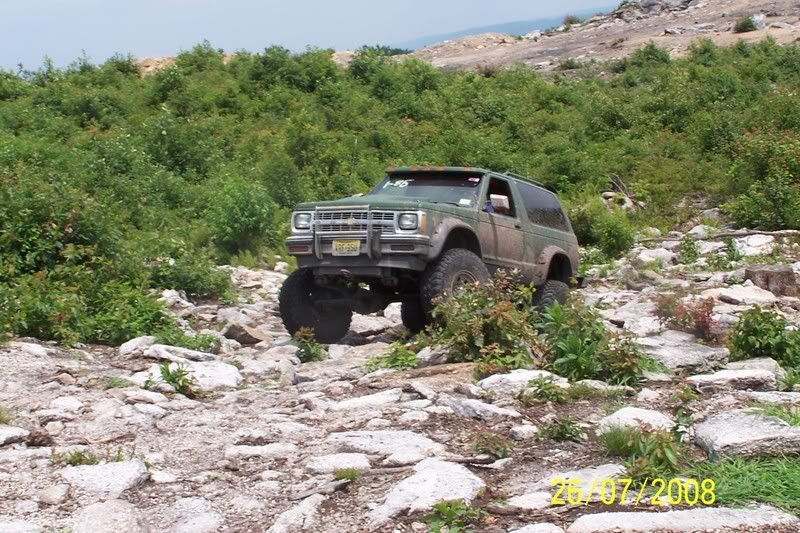 From the ride home, can you imagine sitting behind this in your Prius?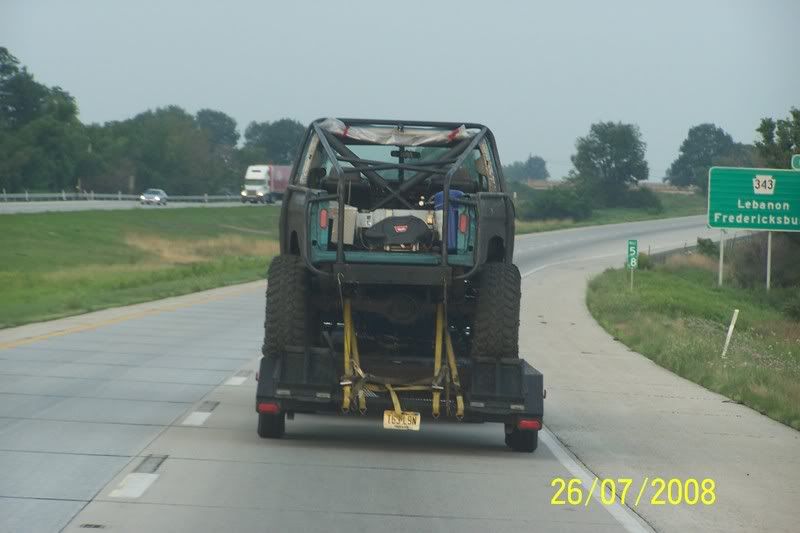 Ox
Jim towing his S-10
Jim