Discussion Starter
•
#1
•
Aight heres the deal. Im broke. Too much money needed every where else, and though I'm going to regret this later on. I'll state all I got for sale.
First up:
Mini T -- Upgraded Battery, full ball bearings, titanium turnbuckles, brand new servo, 2 bodies, Oil shocks (Factories 2 go with it too), Team Losi charger rear tires and wheels are brand new, need a controller and a ESC.
Asking $50 OBO.. If you need better pics, PLZ ask!!!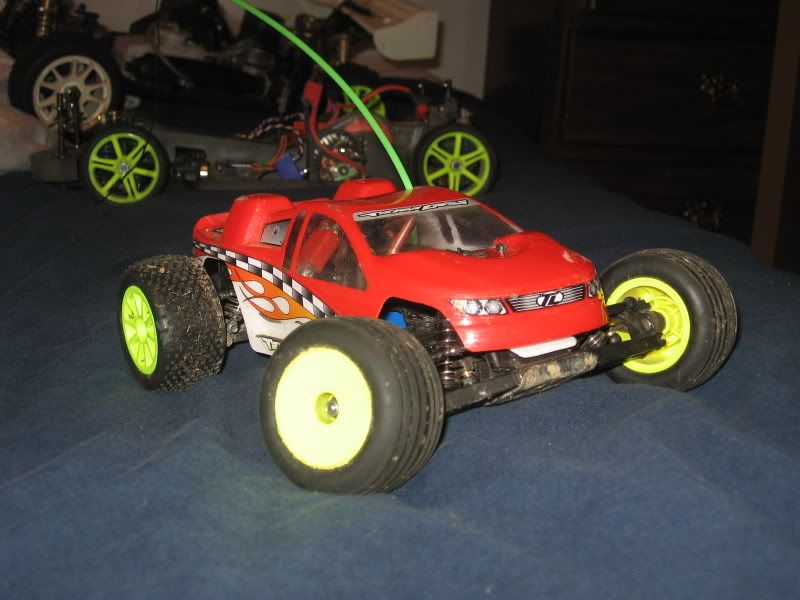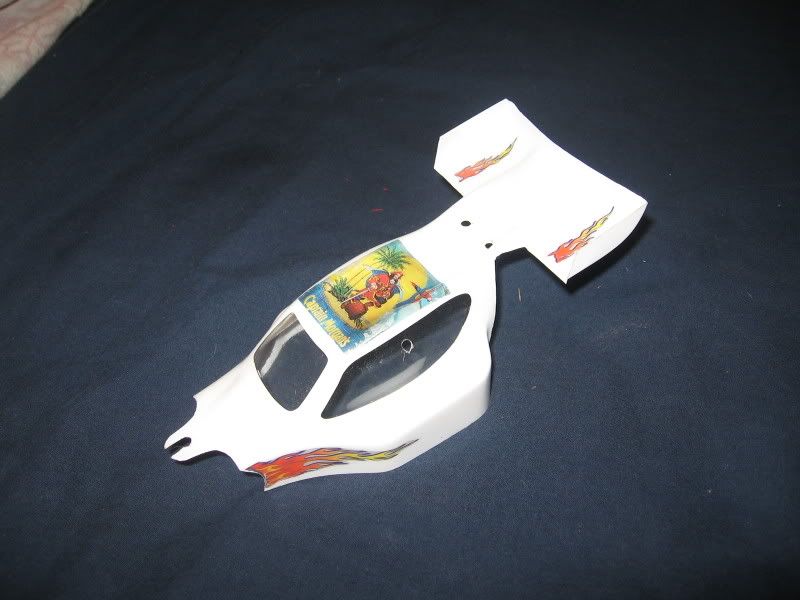 Next up:
XXX-T... ROLLER
Graphite chassis, bulk head, titanium turnbuckles, Pink Taper Pins (Rear), Extra set (Dunno name) rear tires, full ball bearings, Just rebuilt the trans... Will come with steering servo. No motor/ESC/or Radio 2 bodies, XXX-T Sport (yellow/black body thats been bobbed), and XXX-NT (Blue/white) body goes with it, both badly beaten up.
$50 OBO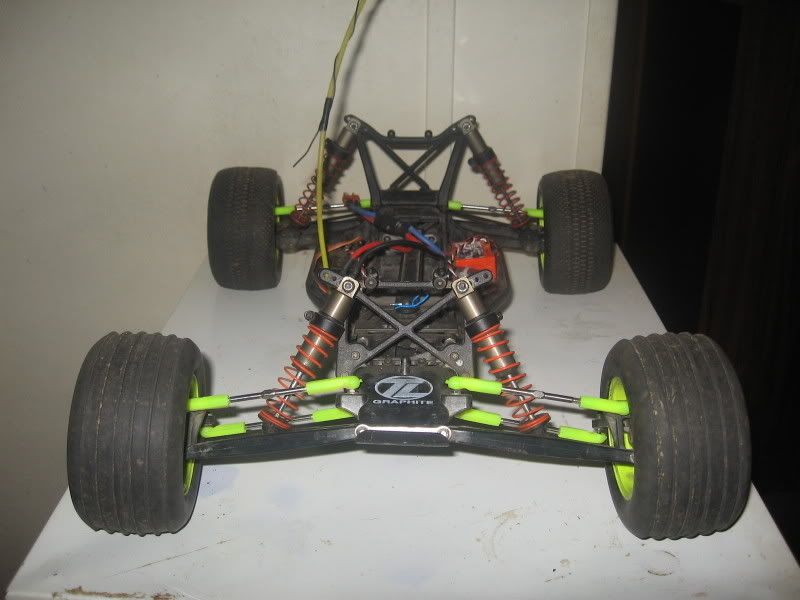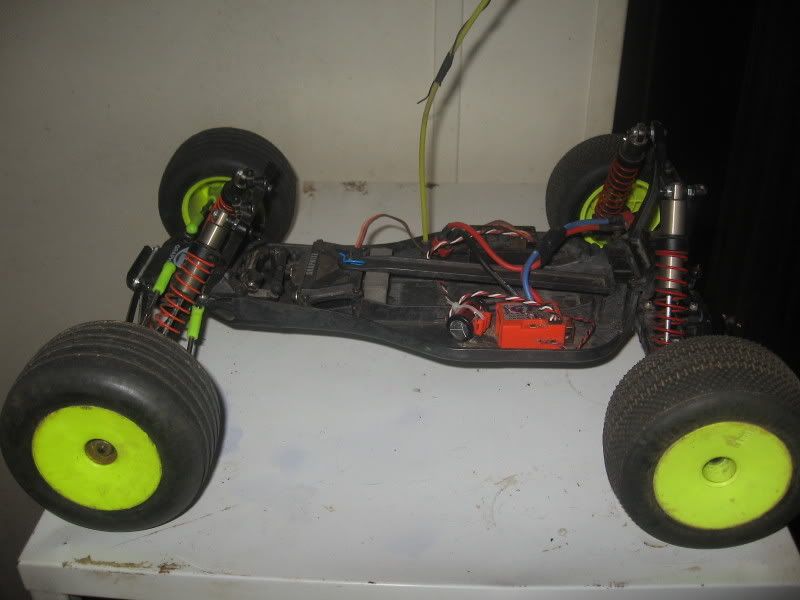 Next XXX-S Roller...
3 out of 4 A-Arms are graphite. Has the servo, tried converting to a 2wd dirt oval car. I removed the front CVDs, I still have those in a box. Has a 19x1? Chameleon motor, and man does this car scream! I have 5 bodies in total. 1 of which still isn't painted. Its a EDM body. Otherwise include factory body (Alfa Romeo), Dodge Stratus, RX-7, not sure on the last one. I have a set of slicks mounted to go with it, along with extra A-Arms. Also note, I believe there is yet another set of wheels that will go with the car.
Asking for above listed...
$80 OBO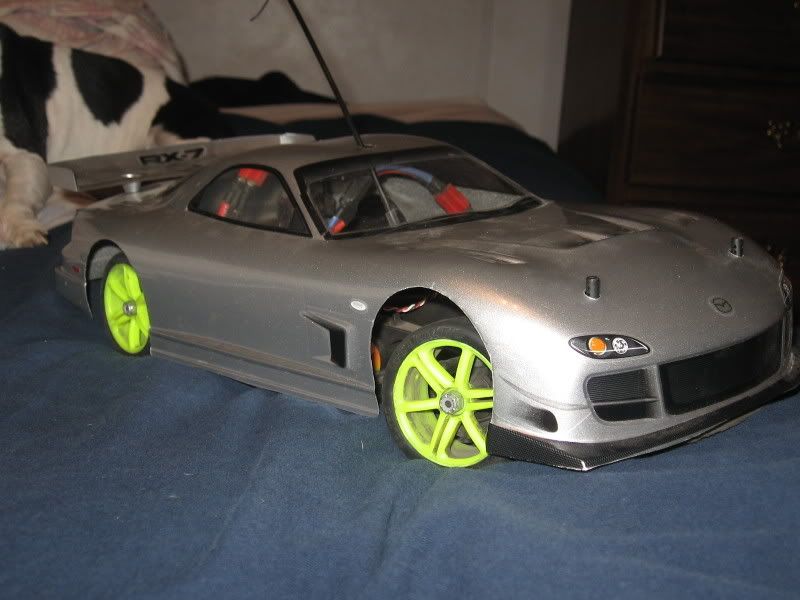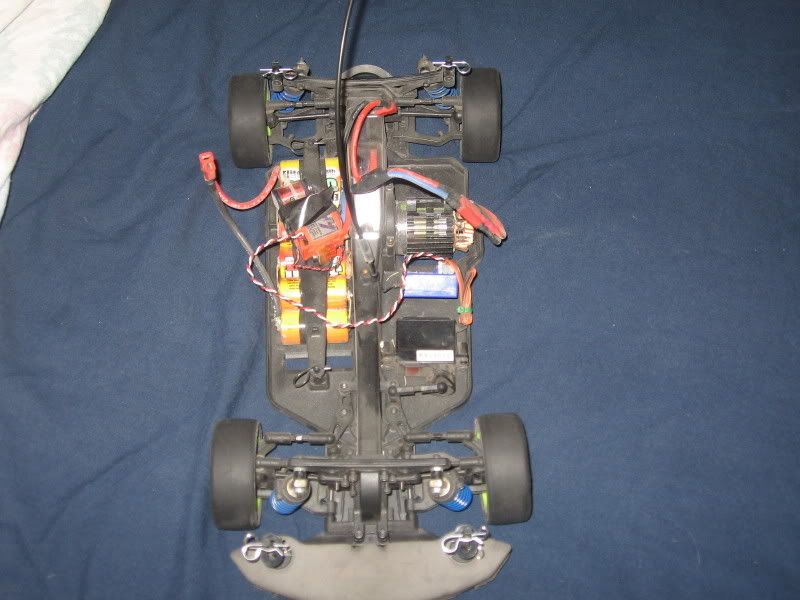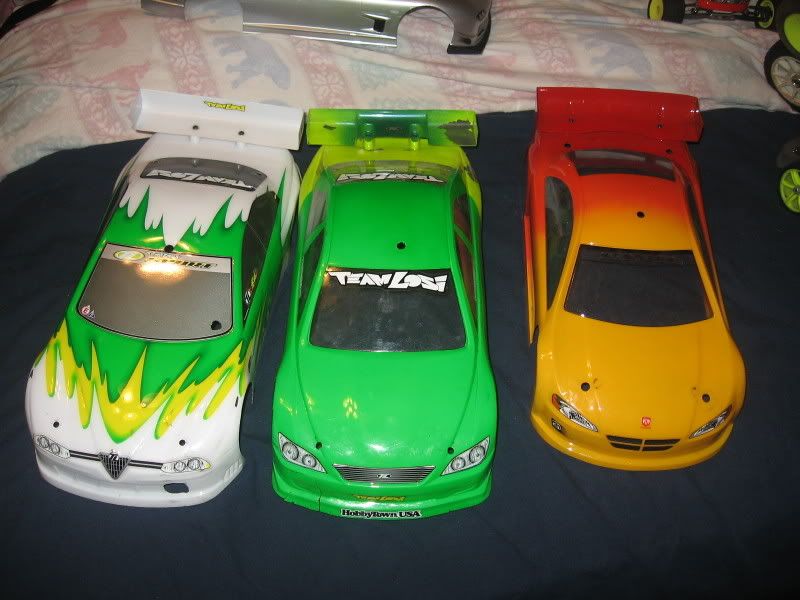 What else we got...
Also up for grabs... (Sorry no pics as of yet.)
P2K2 27 Turn Motor w/ Extra Armature... Asking $15
10x2 Reedy (Parts Only) $5
Speed Gems 13x2 BRAND NEW ... $40
Midnight 2 27turn.. Used.. $15
Then I have another speed gems can supposedly had a 8turn armature inside it. Never even attempted it, using it. Parts is what we'll list it as. Can and Arm - $10
I have 4 brand new brush pairs.. $8 for all (2 Waffle Slots, 2 Slot Mod Stand Ups)
ALSO!!!!
Batteries! Note all batteries will need charged and discharged since I haven't used them since summer.
1 Intellect 3800 -- $30
2 1500 Match Stick Packs - $20 for both..
ALSO!
Selling my pit box... Its heavy but very nice! Asking $20. Radio and cases in picture are excluded.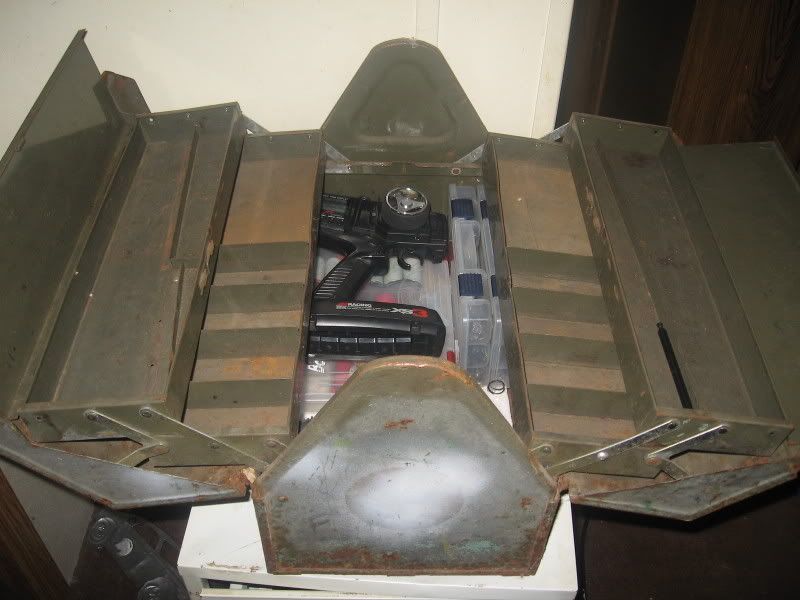 Please note EVERYTHING is OBO! NOTE: I do have an ebay account, check my feedback.
EBAY PAGE -->
http://myworld.ebay.com/trocks2003
Please feel free to email me at my personal email.
[email protected]
PLEASE title it with RC's For Sale, so I dont mark it as spam.
Thanks!