Discussion Starter
·
#1
·
So a couple of days ago I parked my truck and as I was walking away I heard a loud bang from under the truck. A quick look confirmed that one of the rear e-brake cables had snapped.
All my rigs are manual trans and I hate not having a working e-brake so I had to fix this as soon as I could. Back in high school I had the master cylinder fail in one of my Trans Ams with a busted e-brake and had the wonderfull choice of a busy intersection or a fence (I took out the fence), and recently I was letting my Camaro warm up with the e-brake on and the wheels pointing to the curb. I walked back to my truck to get my cell phone charger and heard the the same bang my truck made and watched my Camaro go over the curb and into a tree:shocked This write up was performed on a F150 but Broncos are the same (I'm pretty sure the cables are actualy the same P/N) I just did the rear two as I replaced the front cable recently.
A trip to Napa got me these. The short one was $16 and the long one was $17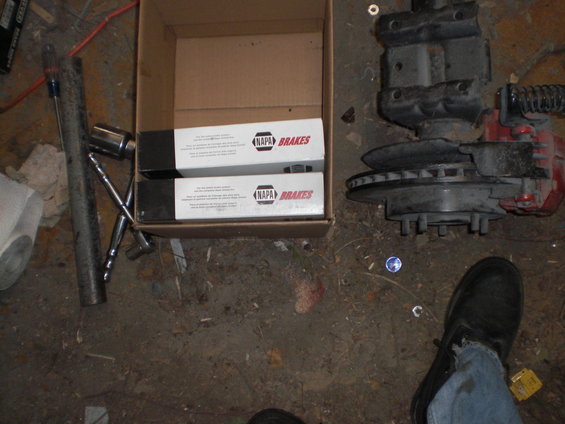 Step 1 get the truck up on jack stands and remove the rear wheels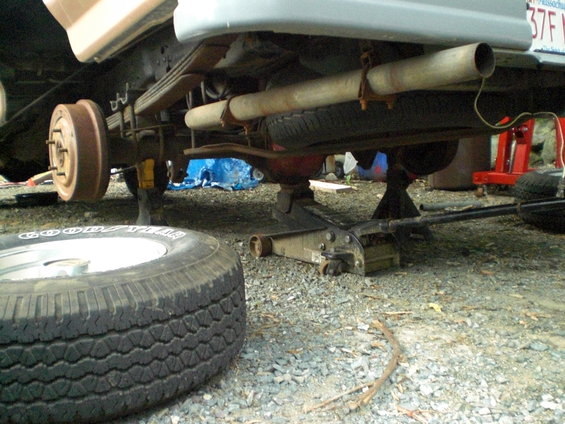 Pull the rubber plugs out of the brake backing plates and back off the self adjusters using a brake spoon or a screwdriver and remove the brake drums.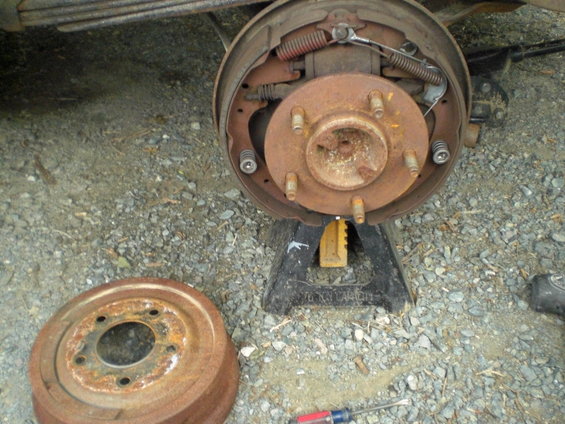 Now is a good time to look for worn out brake pades leaking axle seals or wheel cylinders and rusted brake hardware. Do one side at a time so if you forget where stuff goes you can look at the other side. Remove the top spring that goes to the pad with the e-brake, along with the spring that goes to the self adjuster and the adjuster and hardware. Remove the pin that holds the pad to the backing plate and pop the cable out of its arm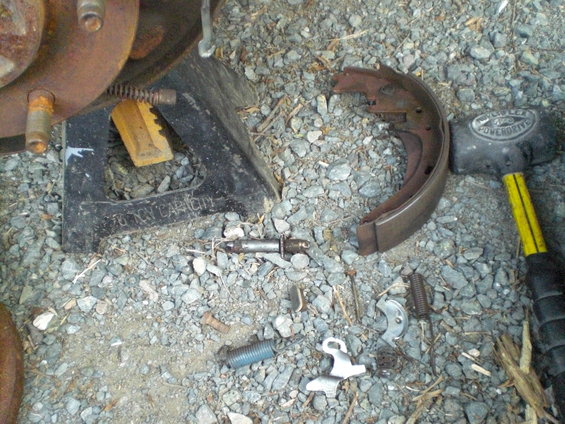 Use a lot of four letter words misc screwdrivers pliers and stuff to get the cable to release from the backing plate.
Remove the clamp that holds the two cables to the frame
Use the four letter words misc screwdrivers and pliers to get the other end of the cable out of the equilizer bracket install the new cable re-assembly the brake hardware and move on to the other side. Have fun trying to get the old cable out of the bracket that holds it to the top of the diff. Make sure the new cables are away from the shocks exhaust and drive shaft and bolt the frame clamp back on. Put the drums back on, put the wheels back on, adjust the brakes, and you should be good to go.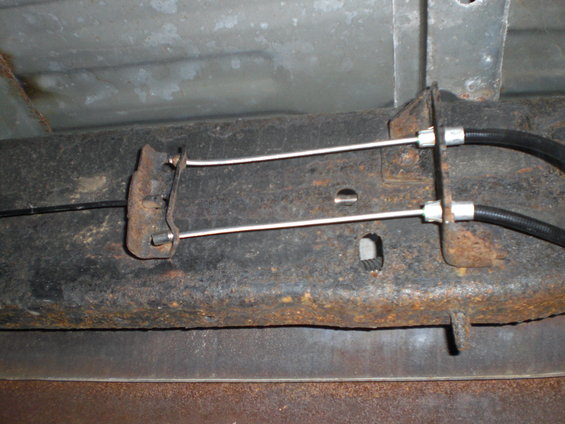 much better