·
Some assembly required!
I'm almost done with my rear tube bumper I've been working on for a while now. It's a 4 1/2" diameter tube bumper with wrap around corner sliders. Finally got it mounted on the truck today, all I have left to do is fab up the front frame tie in legs and it'll be done. I'm going to build a tire carrier for it too, but that will come later.
Watching paint dry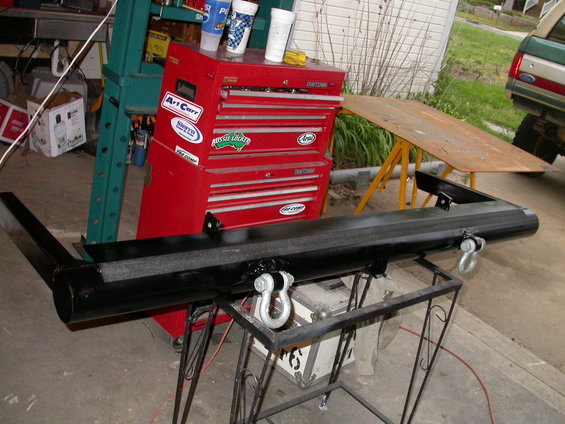 I like how these corner wrap arounds came out.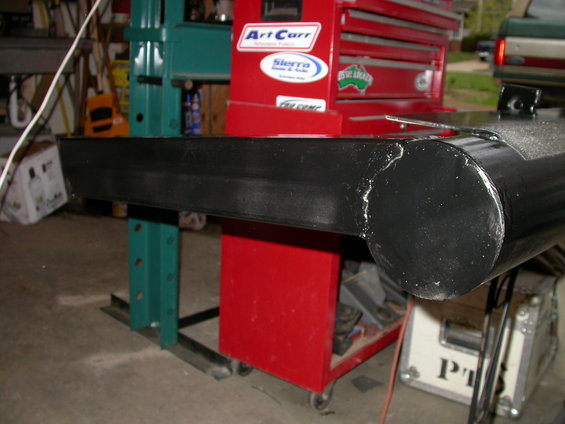 A little extra beef inside the corners.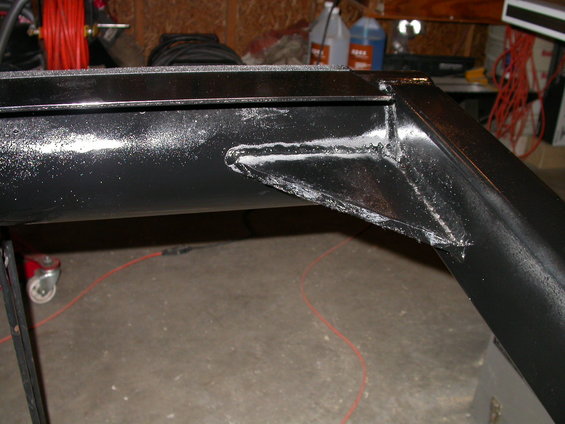 Mounted up with the three stock bolt holes, plus two more in the underside of the frame.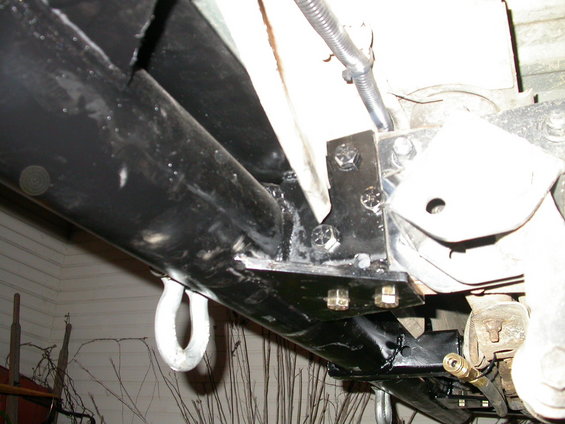 Not a great picture, but I was losing daylight.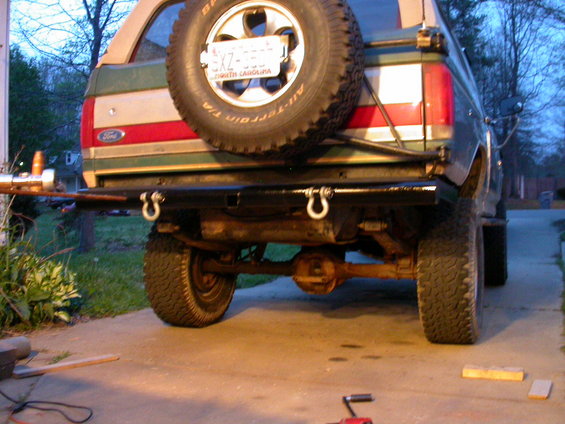 This paint is so black and shiny it made it hard to take a decent picture. I'm sure it will photograph better when it's covered in mud.