Discussion Starter
·
#1
·
This is my first attempt at doing a tech write up so don't be too hard on me. OK now that that is out of the way the first thing I did was set the truck on jack stands and remove the rear bumper and gas tank and trailer hitch. There's already a tech write up on the gas tank so I'm not going to post any pics of that.
The next thing I did was support the rear axle so that I could take off the U bolts for the leaf spring.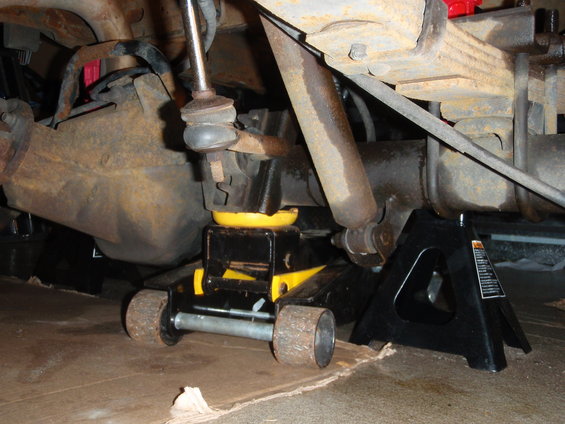 Then I took off the U bolts and let down the floor jack so that there was no tension on the leaf springs
Next I took off the two bolts on the front bracket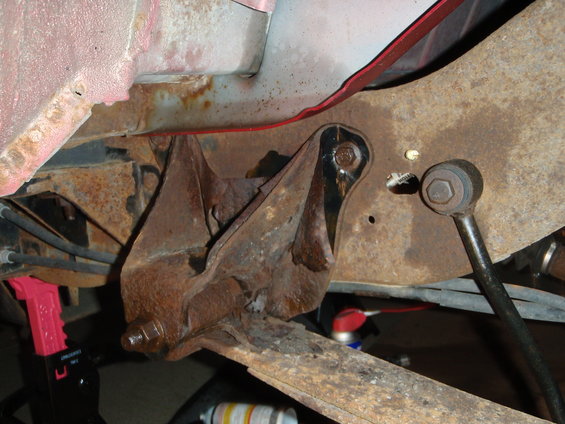 Then following some advice that someone had suggested on another thread I cut a slot in the middle of the rivet, this helped A LOT, I could not get to one of the rivets with the cut off tool and it took 5x longer than the ones with the reliefs cut in them
Here is the rivet head cut off
Here are the heads I used for the air chisel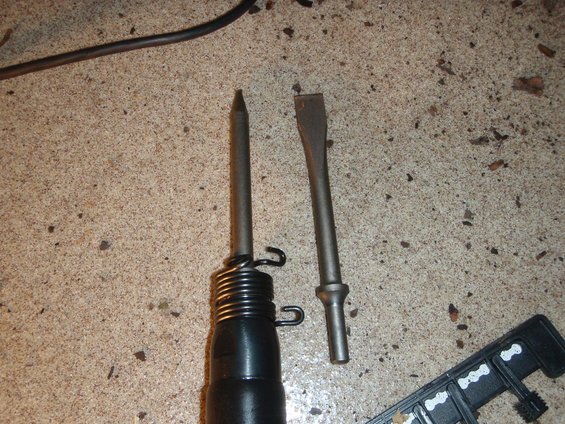 Make sure you wear your glasses and ear plugs because there is tons of rust that's going to fly.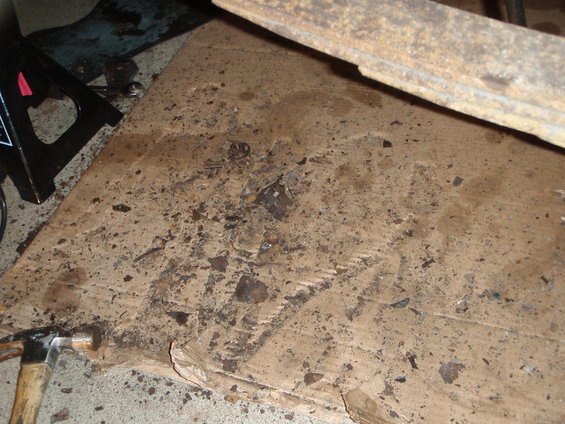 Here's a pic of the rivets punched out
Then I removed the leaf spring and front bracket. This sums up how I felt about it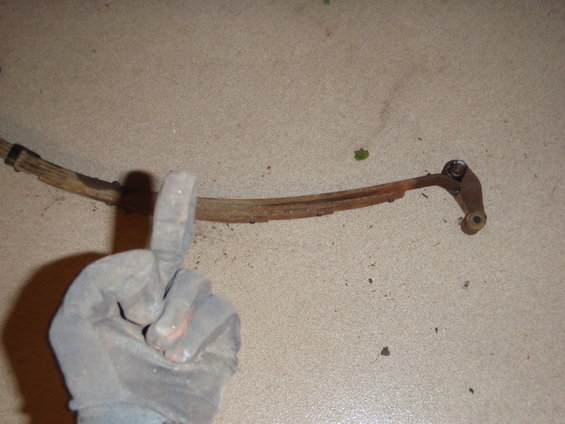 Here's the rusty pos rear shackle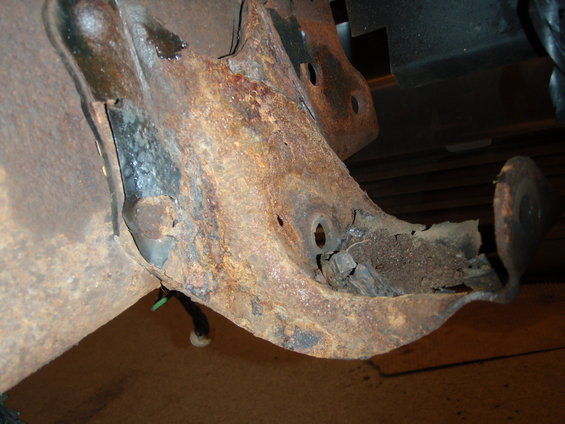 More relief cuts in the rear shackle rivets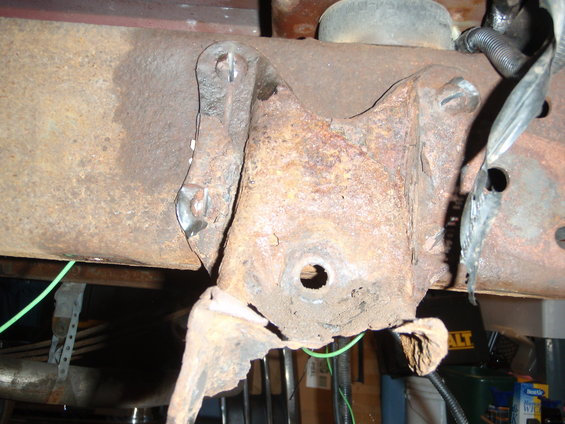 All the rivet heads cut off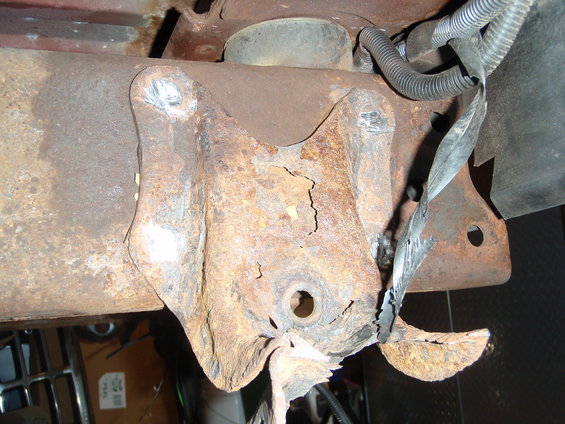 Here's how bad the rear shackle was rusted, I was probably one good bump away from the leaf spring crashing into the body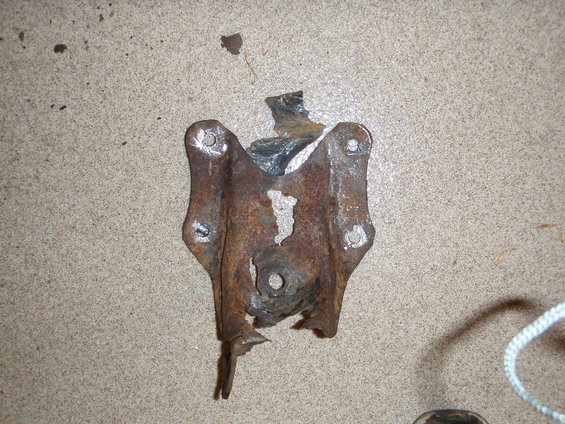 Here's the new leaf spring and shackles, these are the 1700lb springs from JBG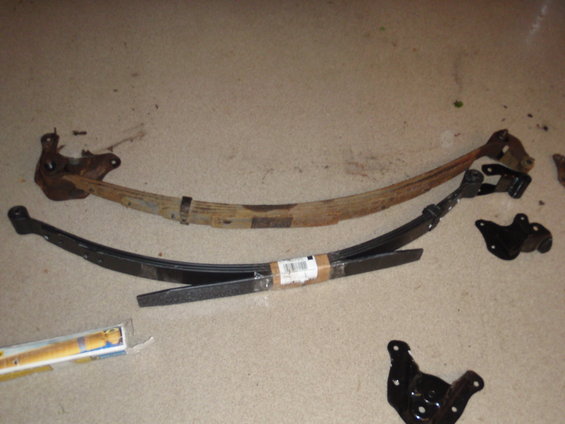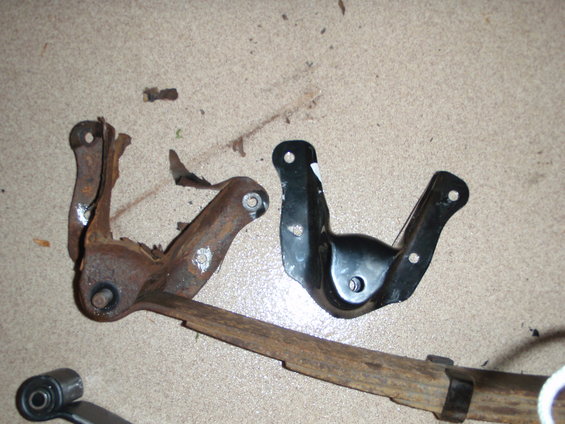 The new one looks a little better than the old one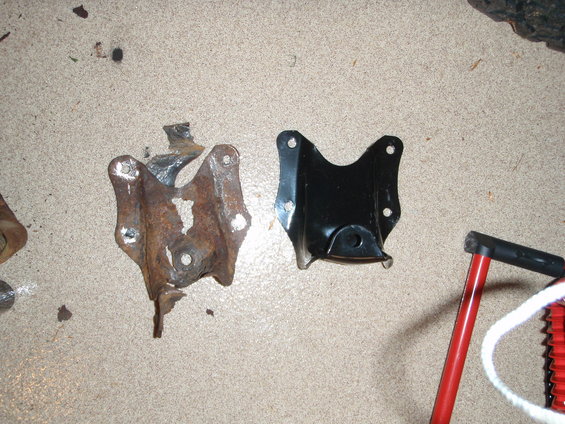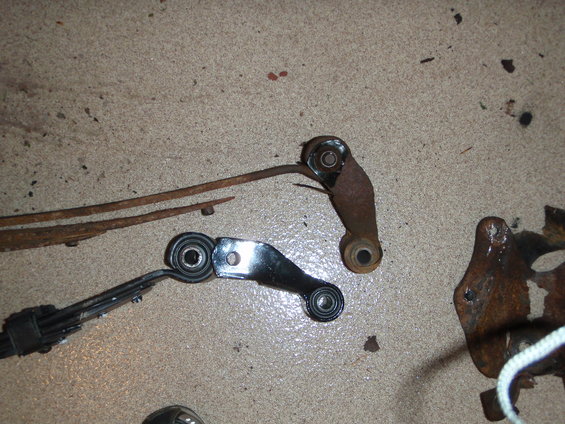 Old shock and new bilstein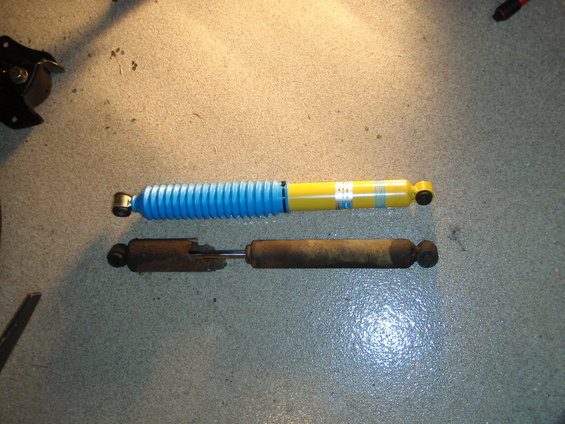 Before I cleaned up for the night I supported the axle on some wood blocks so it wasn't hanging
Well that's all there is to it, the new parts just bolt on in the old holes. I'm going to POR-15 the frame so it's going to be a few days before I put anything back on but I'll post some pics of the finished product in the next week or two. Thanks for looking and I hope this will help someone out.