88, 90, 96 broncos, 96 F250
Discussion Starter
·
#1
·
Ok peeps, here we go again :duh
So after years of wheeling and not caring, ive pretty well thrashed the body on my bronco.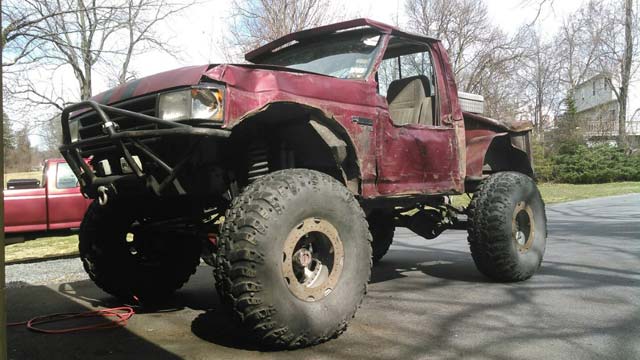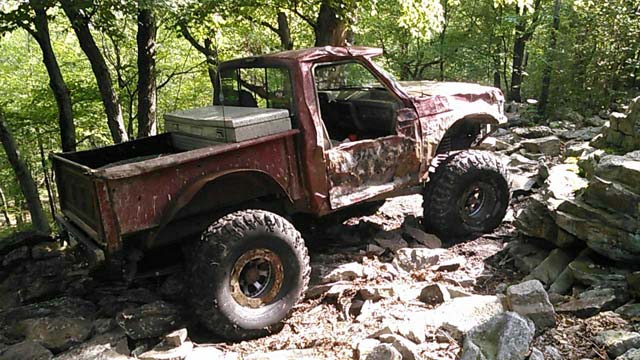 The whole cab is twisted so the full doors don't come even close to closing so we have to use the half doors any time we take the truck out, and then tarp it up so it doesn't get wet inside n the rain/snow.
So after going back and forth, we decided to go back to a bronco body on this thing. The cab/bed was cool and all, but it dosent really have much room for carrying much gear, and not being able to drive it on the road sucks. So I stared looking for a bronco project. I wanted to stay true to the trucks roots (I have owned it 16 years afterall) which meant the body has to be an 87-91. I wanted to find something clean because im not a sheetmetal guy, and the condition of the drivetrain was completely irrelevant because im just going to drop the body on my frame when im done.
So I snooped around CL for quite some time. Seen trucks come and go, but nothing really jumped out at me. Then one day I spotted a lift 4-door bronco on CL up in the Poconos. Only two pics of the exterior, but it looked like a decent buy for the price, so I made the trip. On an impulse i decided to go up there and see if it would be a decent beater to cruise around in. Unfortunately it was a bit rough around the edges, more-so than I would've liked for a street cruiser so I decded to pass on it. But while BSing with the guy, he told me about this bronco he had planned to restore, but it never really happened. So we go over to take a look at it, and its perfect. its a '90 in decent shape with no motor or trans. The perfect donor vehicle! So we struck up a deal, and I brought it home :thumbup
So here she is, in all her glory.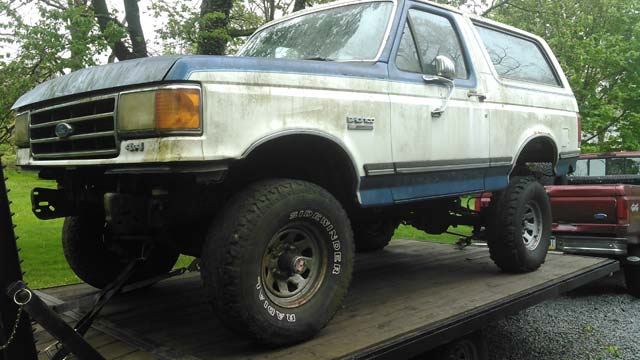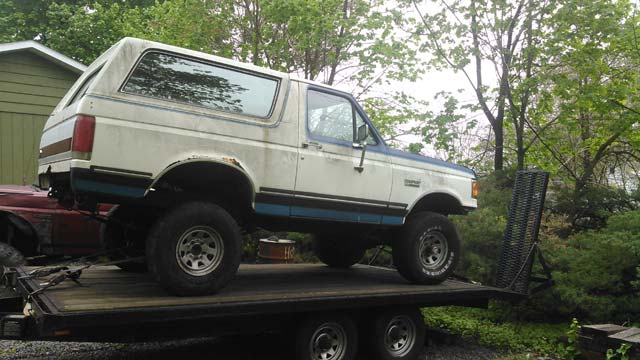 It was a parked in stones under a tree for 10 years, so while being absolutely covered in moss, appeared to be in decent shape!
He had put a body lift in it (homemade, about 2"), and he built his own shackle flip for the rear with some extra leafs stuffed in there for some more lift. And there it sat, never got around to lifting the front, or doing anything else to it.