Discussion Starter
·
#1
·
I've been meaning to do this for a while, and since I like Sam and his products, I figure I'd finally get off my ass and write a review of the stuff I purchased.
First off, I ordered LED replacements for everything but the dash and tag lights. I also ordered a set of 55w HID's to round out the package.
PIC's first, talk later.
Running lights and reverse lights:
Reverse only: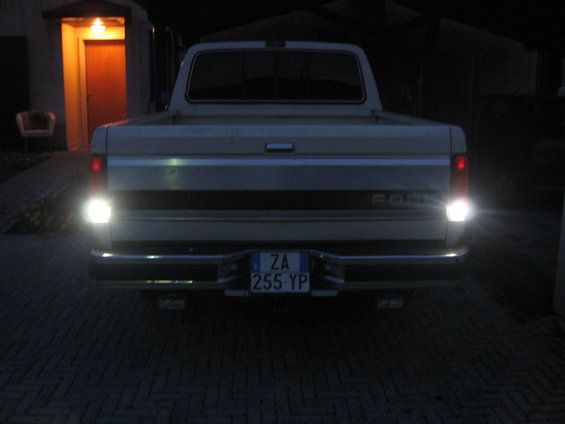 Running lights: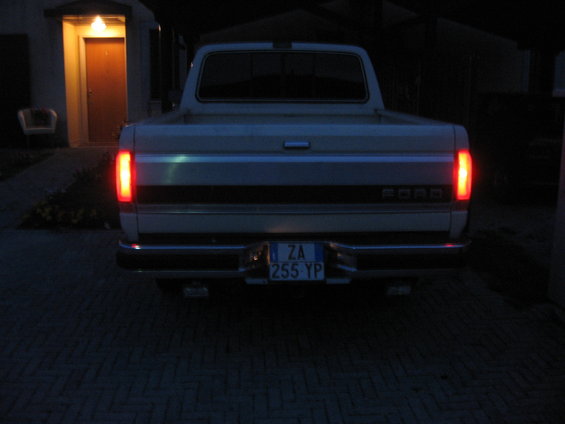 Interior LED upgrade. It doesn't look all that amazing, but that's because the camera I used was having a difficult time focusing correctly. To the naked eye, it's bright as all get out.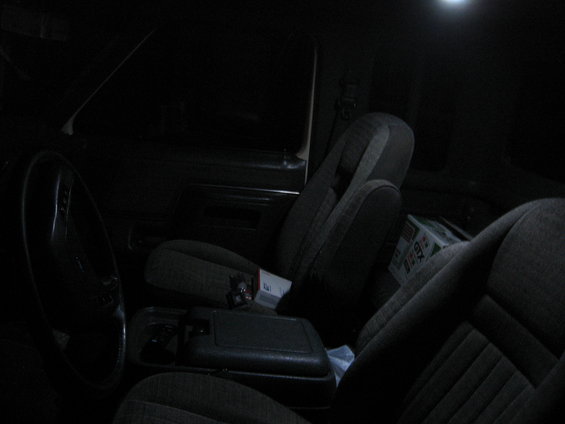 Running lights, LED on driver side, incandescent on the passenger: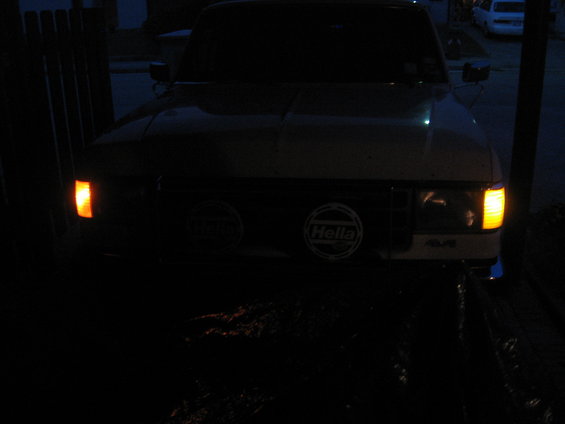 Same thing, different area. Interior light blazing away:
Cargo light(this light in reality is pretty much useless, but with the LED it becomes slightly more useful):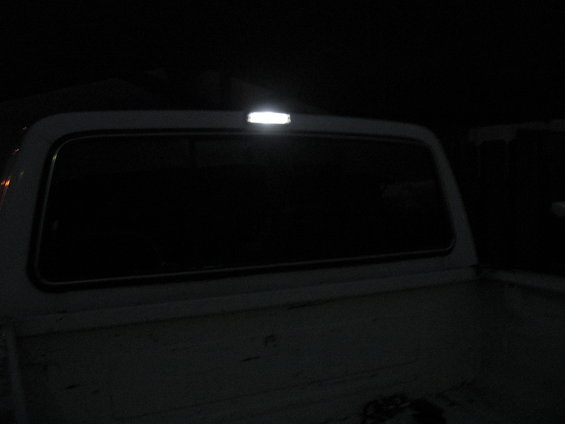 55w HID's: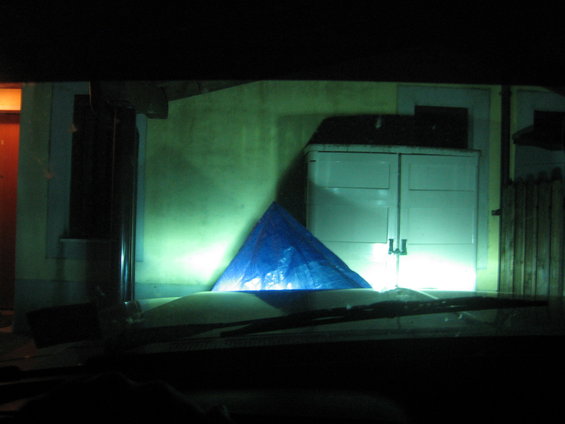 HID's again: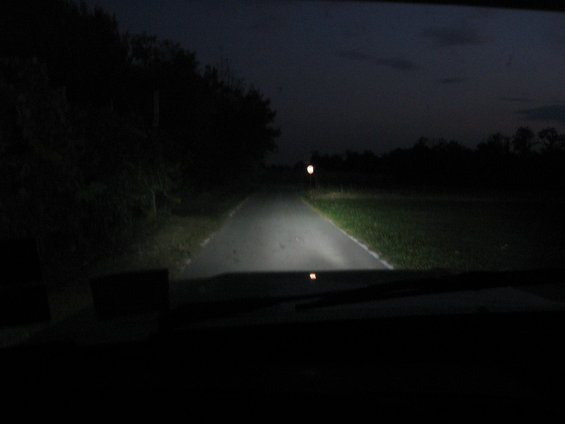 Front Hazards. Still incandescent on passenger, LED on driver. Notice how the LED turns on and off in a crisp and quick fashion, while the incandescent more or less ebbs on and off. That would get my attention more, I think.
Front Turn Video
Rear hazards:
Rear Hazard Video
HID's lighting off. This one is fun to watch. It is to me anyway. Pardon the noise, I had the camera sitting on the push bar for this.
HID Lighting Off Video
So to the review. Everything I received was packed well and in excellent condition. Instructions for all lights were included and very clear. With the rears you have to install a relay to cure some feedback problems inherent to Fords, and after spending the better part of an hour figure out what needed to go where(that was all me) it took about 10 minutes to solder the opposite side. Wire clip crimper things(pardon my super technical terminology) are included in the event that a soldering iron is not available or you don't know how you use one. Installing the rest of the lights is like changing a bulb. Take the old one out, put the new one in.
You might have noticed the LED in the above pictures looks pale and possibly less bright than the incandescent. I noticed this as well and part of it is the camera. This is not a fault of the LED, but more a design characteristic. They produce the same amount of light, but they are more directional, giving the impression they are not as bright. Also, given the housing were never designed for the bulbs would further explain this. There are many documented cases of the same phenomenon. The paleness is likely because of the housing and the bulb being a different shade.
HID's are a pretty simple install as well, and after the initial install figuring out where I wanted to put balast's and what not I was able to get them off or on in roughly ten minutes. Which I ended up doing a few times. I tell you what though, those HID's are bright. Bright bright bright. I got talked to by another driver about them being on. IN THE MIDDLE OF THE DAY. Yeah, very bright. 35w's are more than plenty.
The transaction took a bit longer than I would have liked, but that was mostly my fault. Roughly a week or so after getting everything installed I decided I wanted roof lights. So I ordered those. Then I got them and ended up stepping on one. So I had to order another. Which meant Sam had to order them. It takes about two weeks to get anything from the states here, so not any fault of his. Also, you can add in that I downgraded my HID's. He did a one for one swap with me, sending the new ones before he got the old ones. I swapped them because Italian's in general drive small cars and they tend to get pretty irate when staring down 55w HID's at eye level while driving. So I downgraded to 35w's to try and make everyone happy and Sam was more than happy to oblige.
The reason there are two different bulbs on the front is because Sam got my order mixed up with another when he sent them out. It was an honest mistake and taken care of promptly. No harm, no foul.
All in all, I was very happy with the purchase and if I wanted to outfit another vehicle I would definitely talk to Sam.