Discussion Starter
•
#1
•
I know we've done lots of these, and I'm doing it again with some improvements - pull up a seat and enjoy.
Because of my last sag install you all know I already have one of these on my Bronco, so lets do a little recap.
-Saginaw pump and bracket come from 1987-1997 ford 302/351 vans.
-302 and 351 are the same bracket so it won't matter which one you get.
-Your bronco pressure line will not work, you need the one that belongs to the donor. (steering boxes have the same fitting, pumps do not)
-You can buy a saginaw pump new that fits your bronco bracket - just another option for you than doing this.
Link for ya on that
I bought a new pump off of ebay and because I have a couple extra sag pumps and brackets I'm going to build on one of those brackets, get it ready and than swap it into my bronco.
Something else you should know about my bronco so you'll understand why I'm doing the things I'm about to do. My bronco has Hydro Boost brakes and a hydraulic winch, so with steering I have 3 devices on the one pump.:shocked
Lets look at what I have picked up. Pump is for an F350, Reservoir is from a 1998 F150 and the bracket came off of a 96 E250 Van.
Notice the nipple on the pump for the reservoir hook up.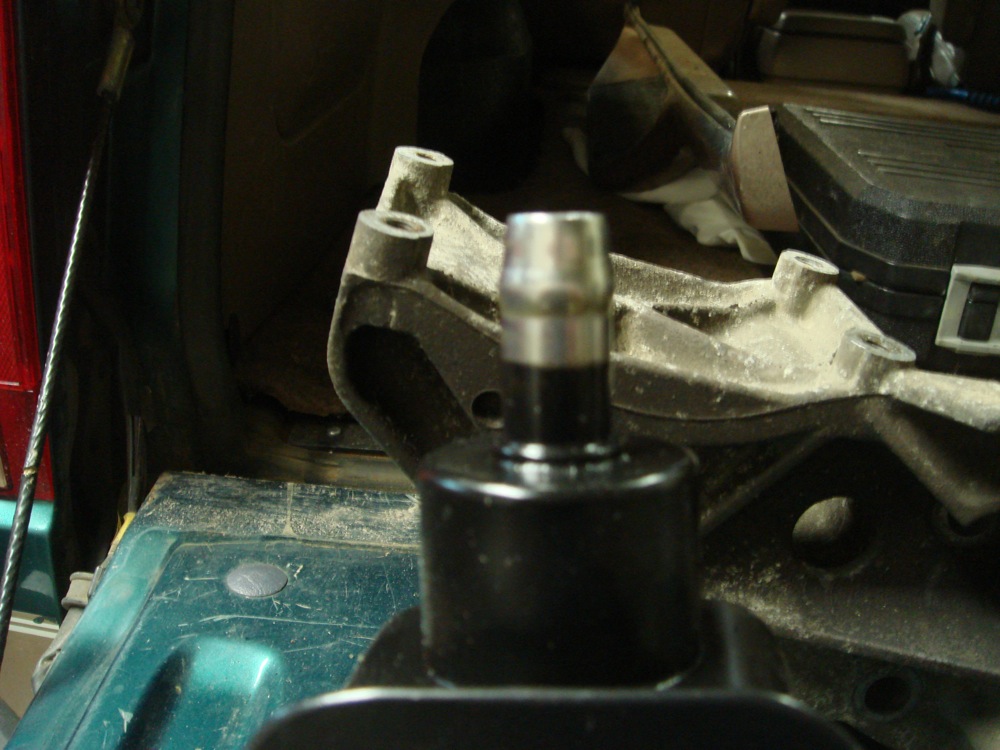 Ok lets start by removing the old pump from the bracket. I'm going to use this rechargeable impact gun from Makita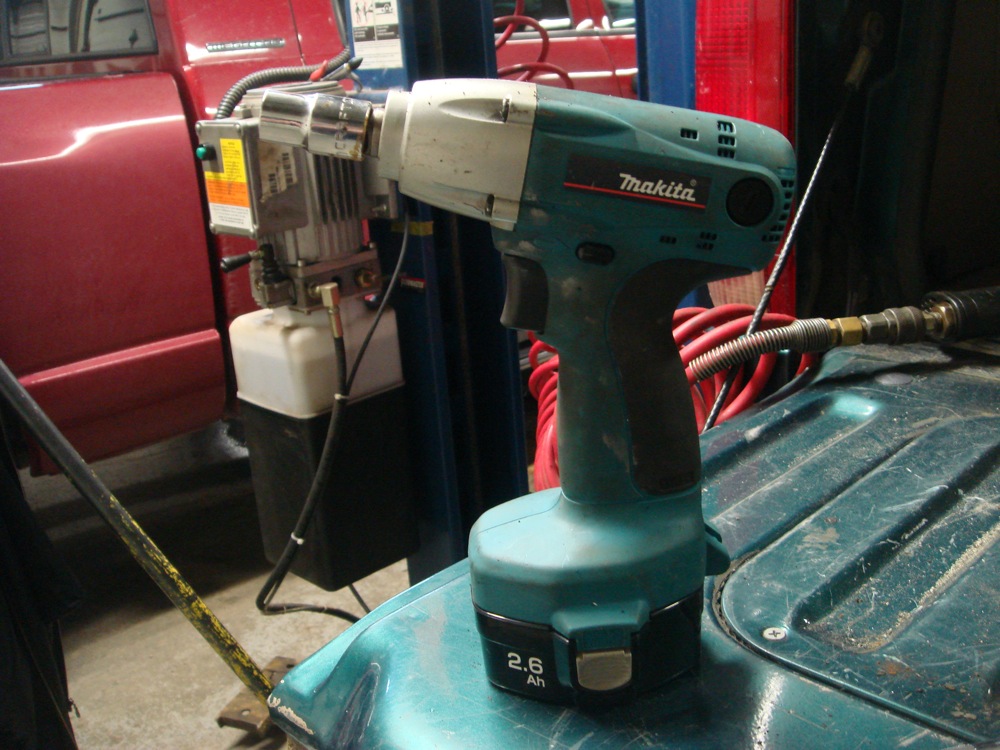 and this pump pulley puller. Pulley is pressed on, there is no bolt holding it.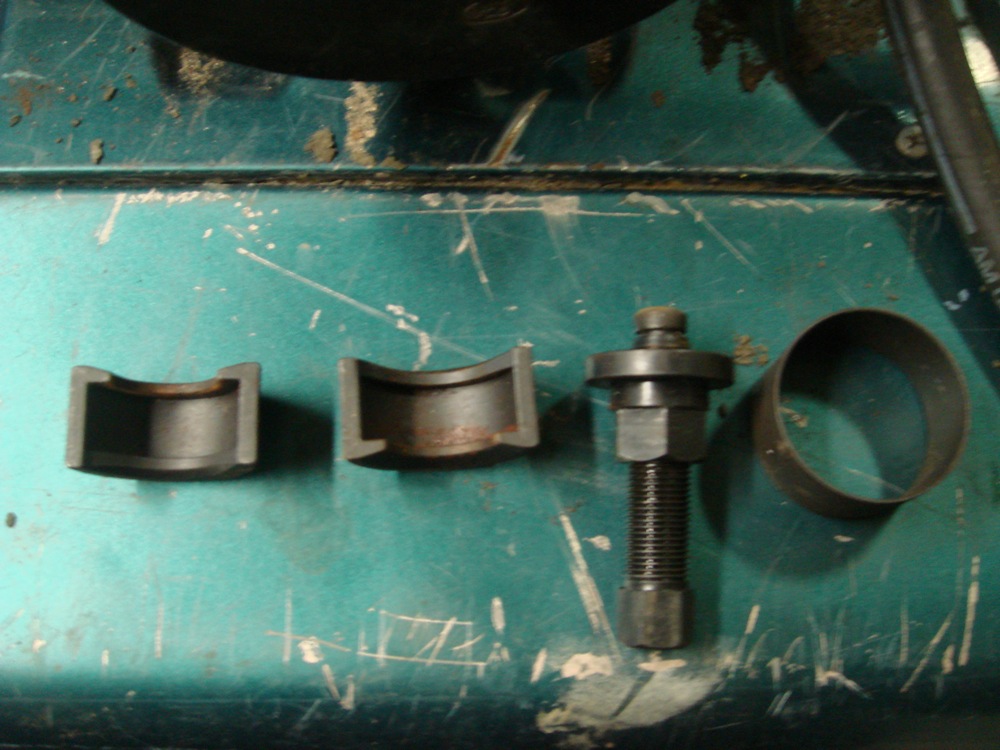 Place on clam from the puller around the ridge on the pulley.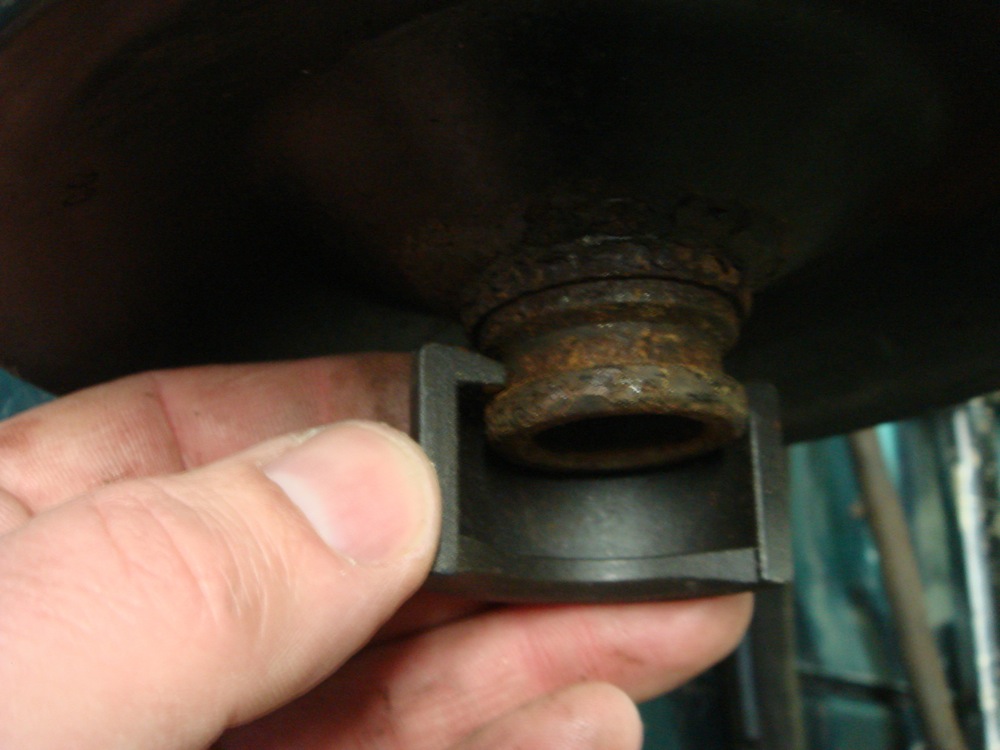 Insert the threaded shaft into the clam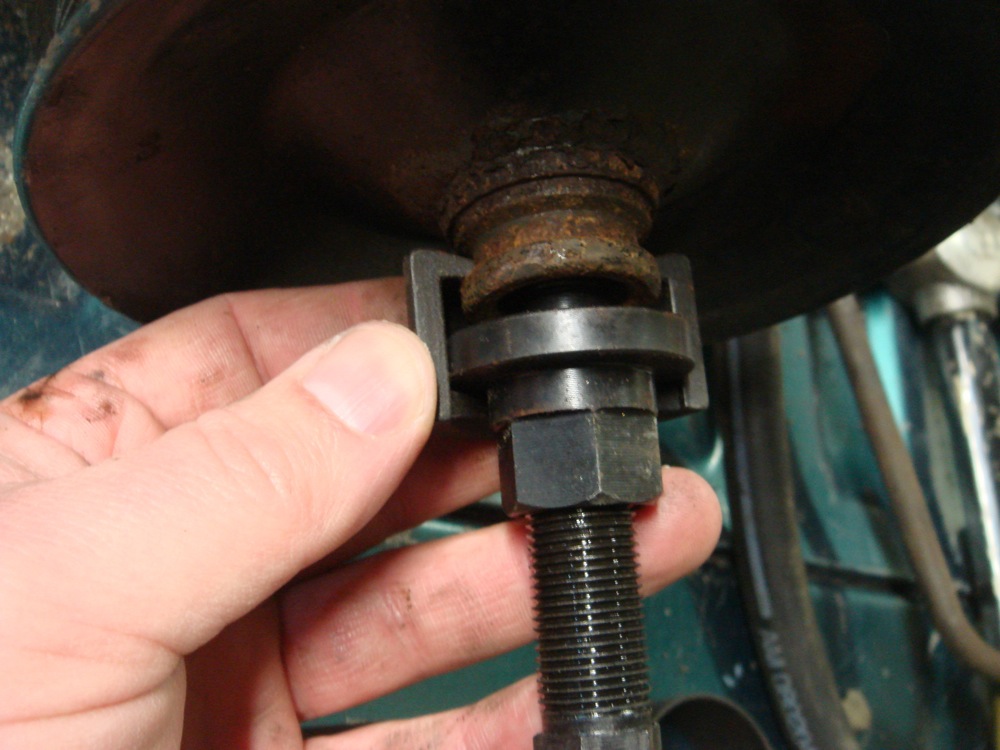 Install the second clam and slide the sleeve to keep everything to geather.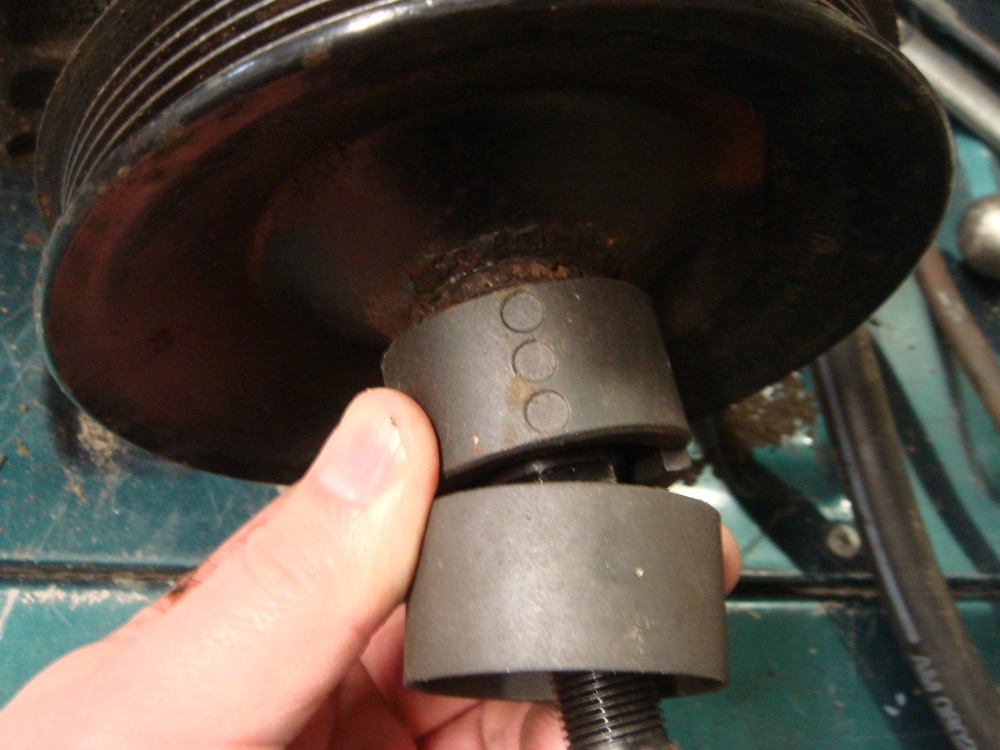 Use your impact gun and it'll come right off.
Now remove these 3 13mm bolts and the pump will drop right out.
Now is a good time to clean up the bracket, I have an enclosed sand blaster and it makes short work of this.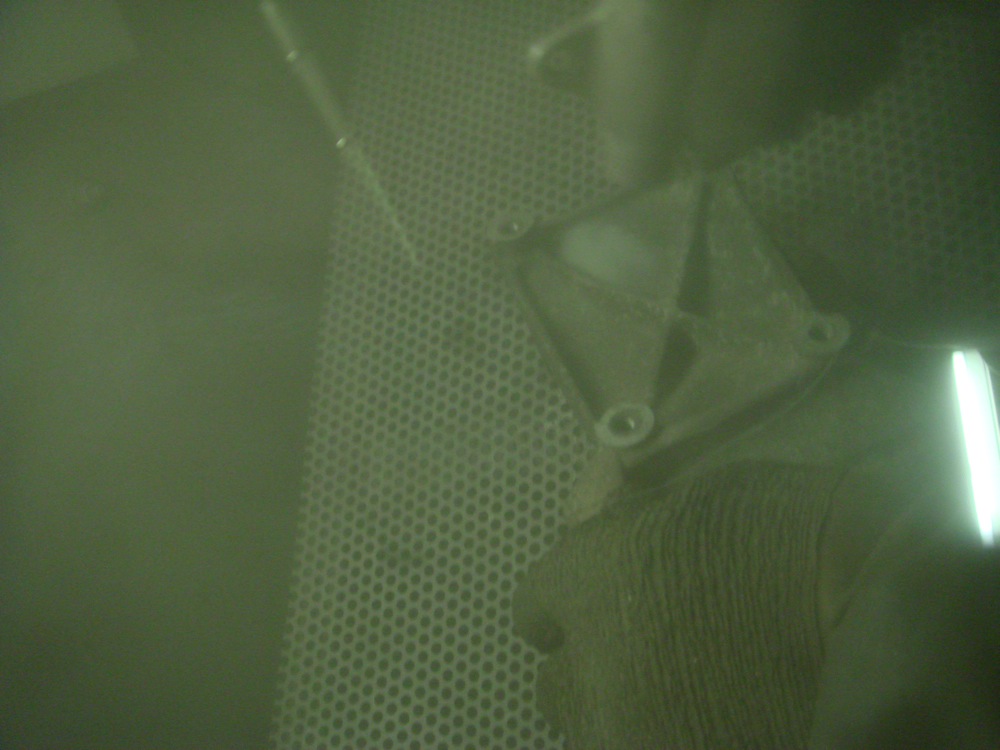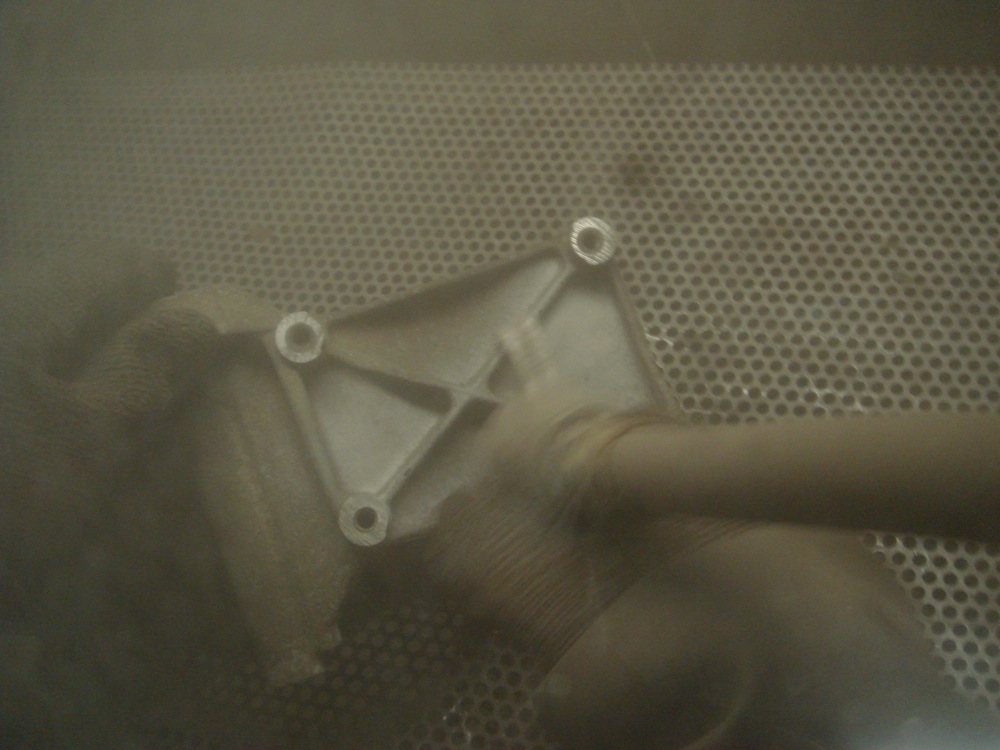 After about 10 minutes it looks like this.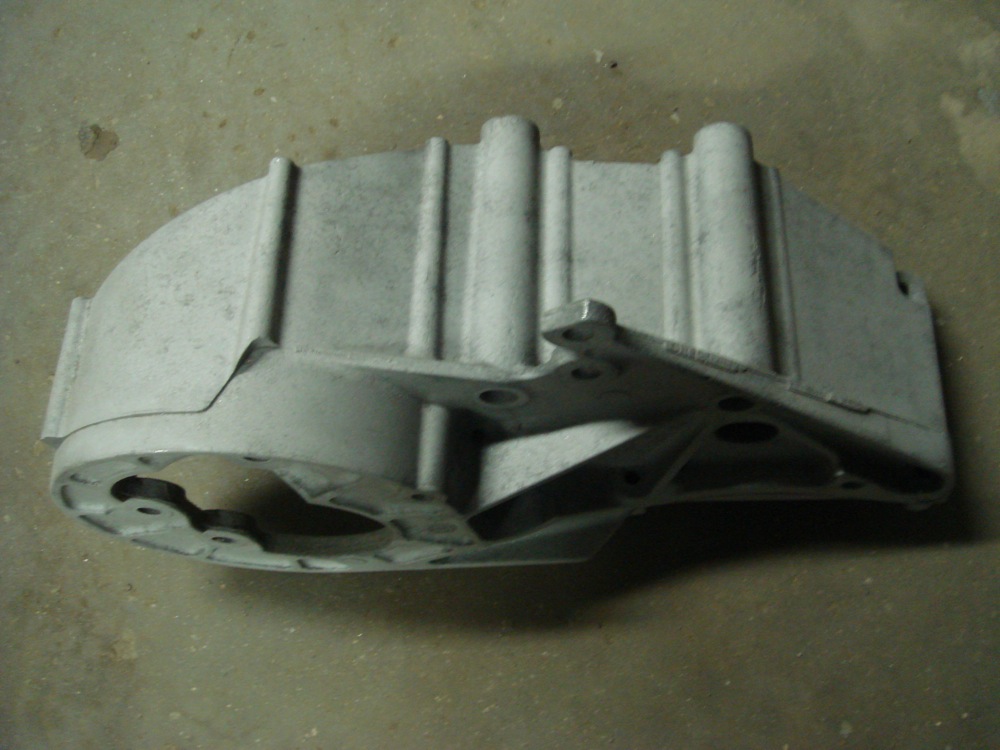 This is where I'm going to leave it for today, but stay tune cause we are going to do some powder coating! :chili:

January 30th 2008
Had no luck sourcing powder coating in town so I ordered some off of ebay. Hope 10bucks for 2lbs of gray is a good buy. Anyway because of 3 of these brackets and I will be performing an engine swap in the future I will finish this install with paint, and will return in a couple weeks do do the powder coating on one of the other brackets.
So here is the bracket now all cleaned up and the castings trimmed off.
I sprayed some Dupli Color wheel paint, this stuff goes on great and drys fast.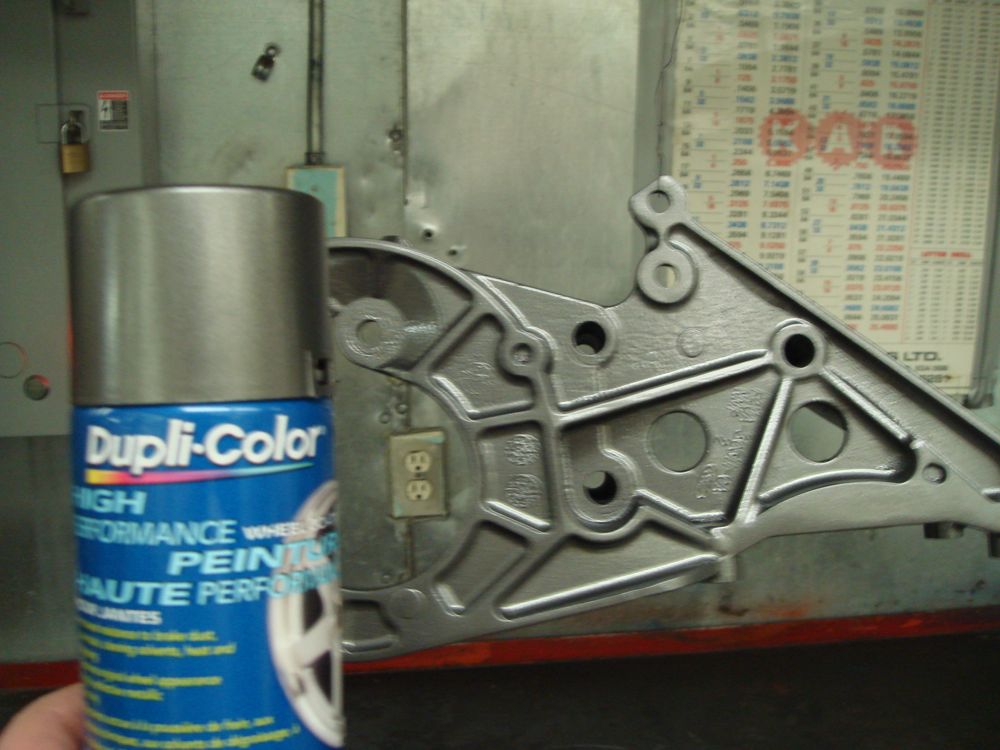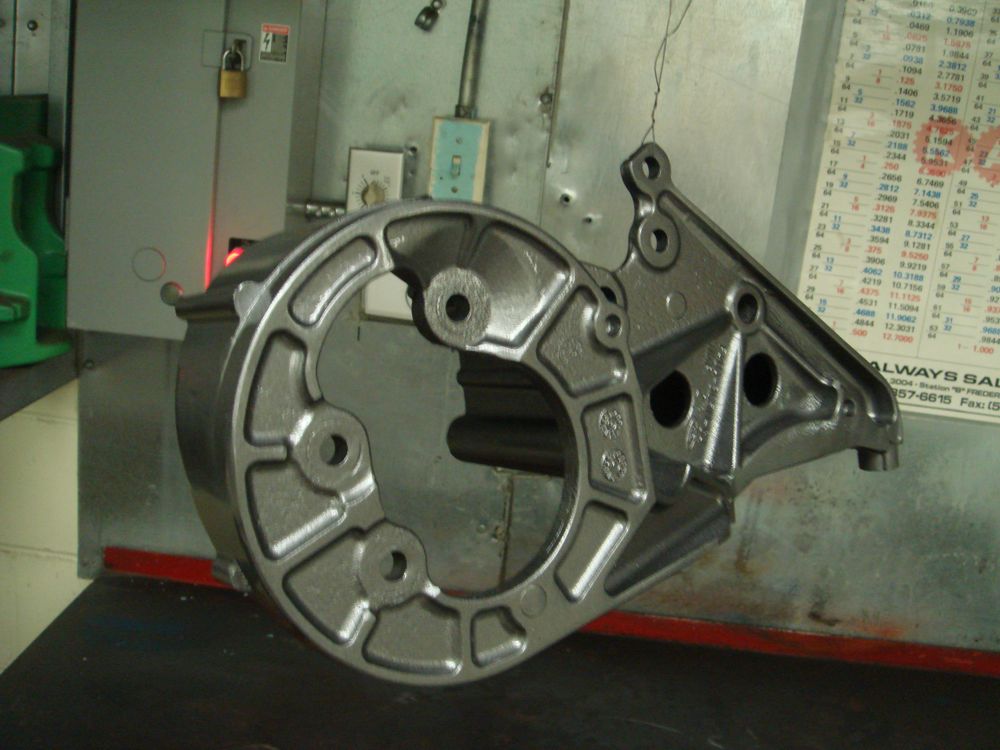 Heres the paint code.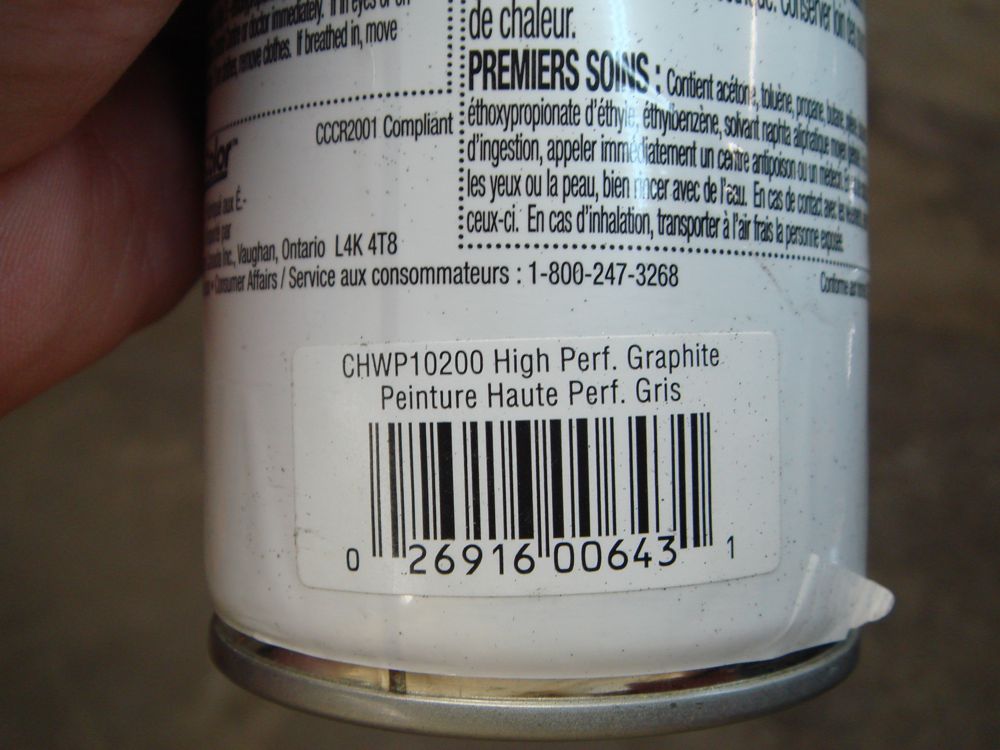 back tonight with more.
............................................
Back from the shop.
Sand blasted the pulley and hit it with the same paint.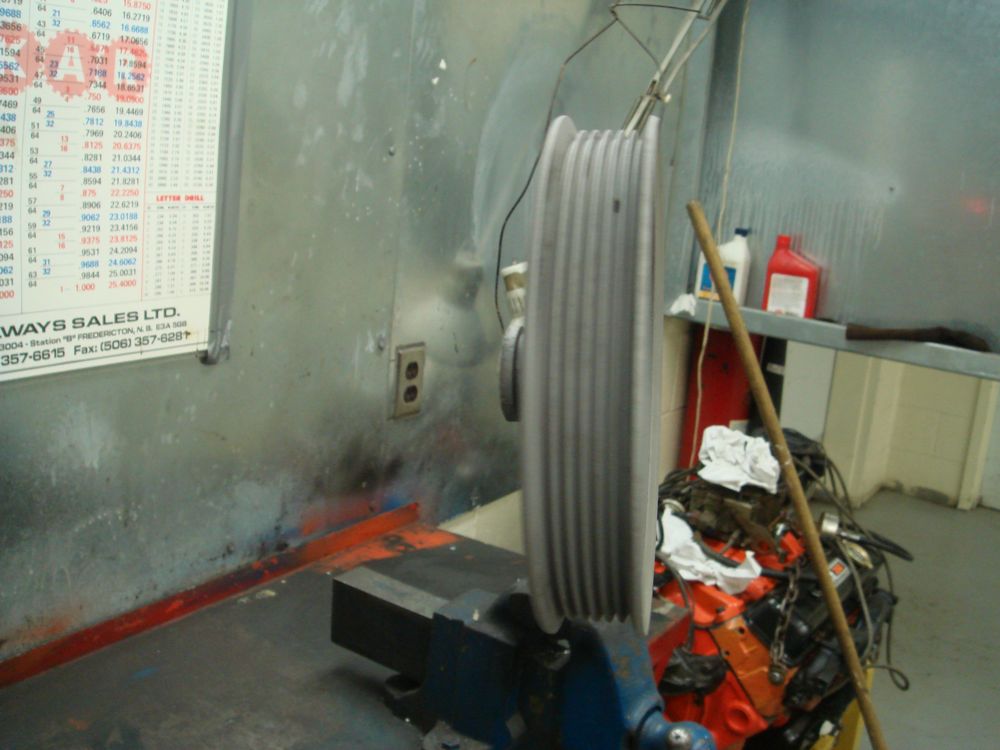 Mounted the new pump into the bracket
This is the pulley install tool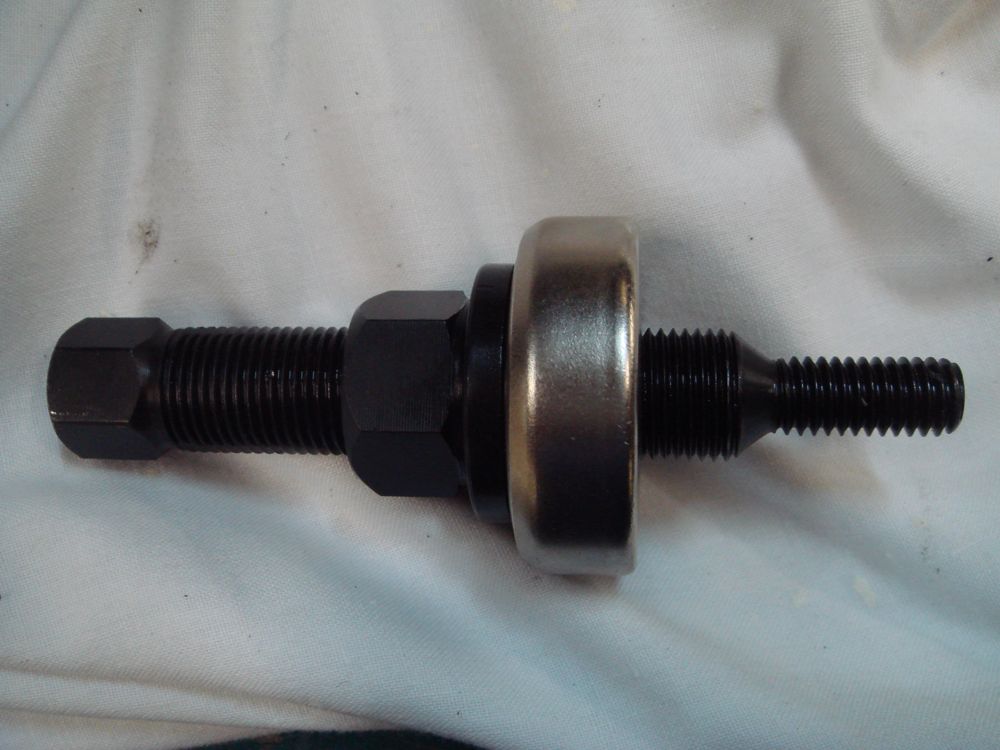 It threads into the shaft and pulls the pulley back on.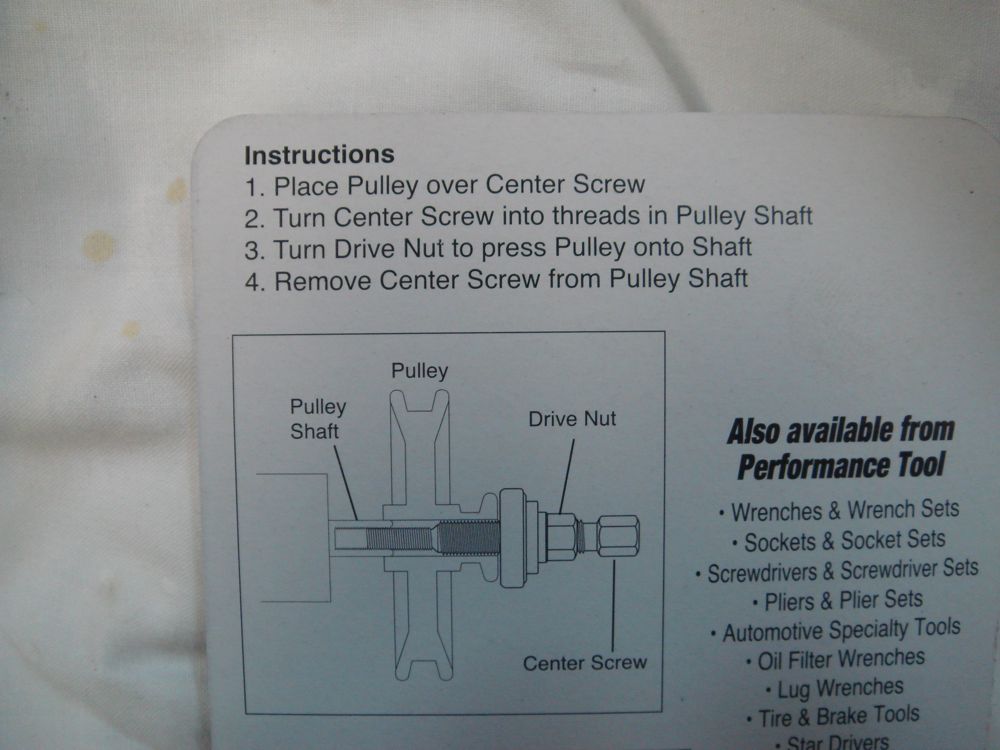 Pulley pressed back on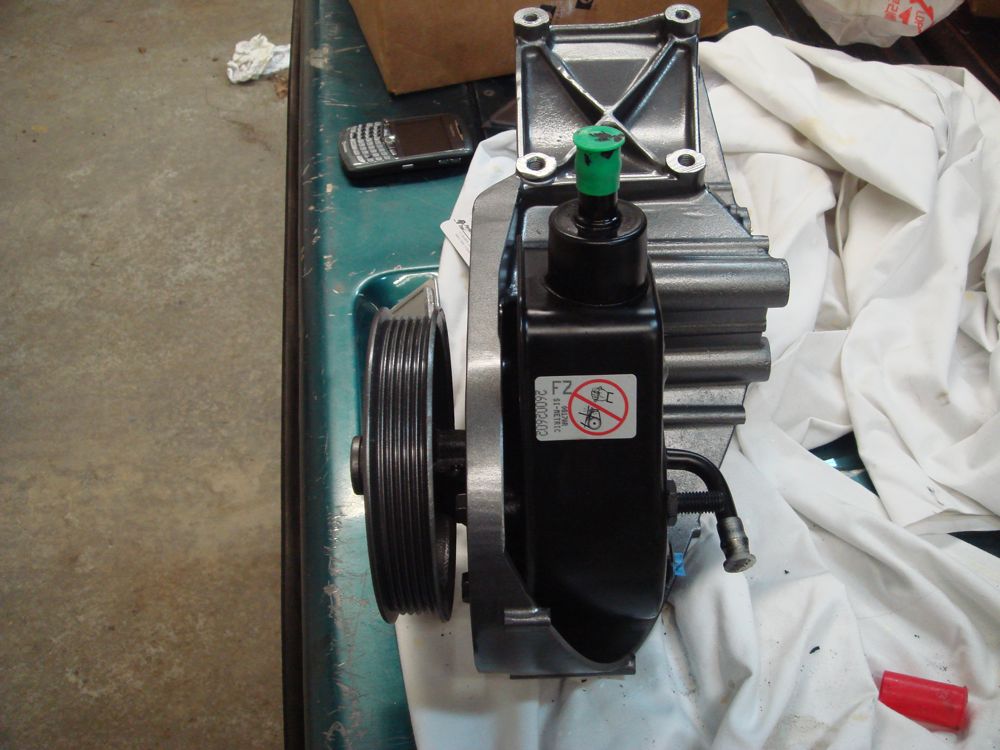 Ready to install on the truck.
Saturday Feb 01 2008
Today I started on the bracket that will hold the reservoir.
I'm going to mount the reservoir off of 2 bolts used bu the AC, this will place the reservoir directly over the pump.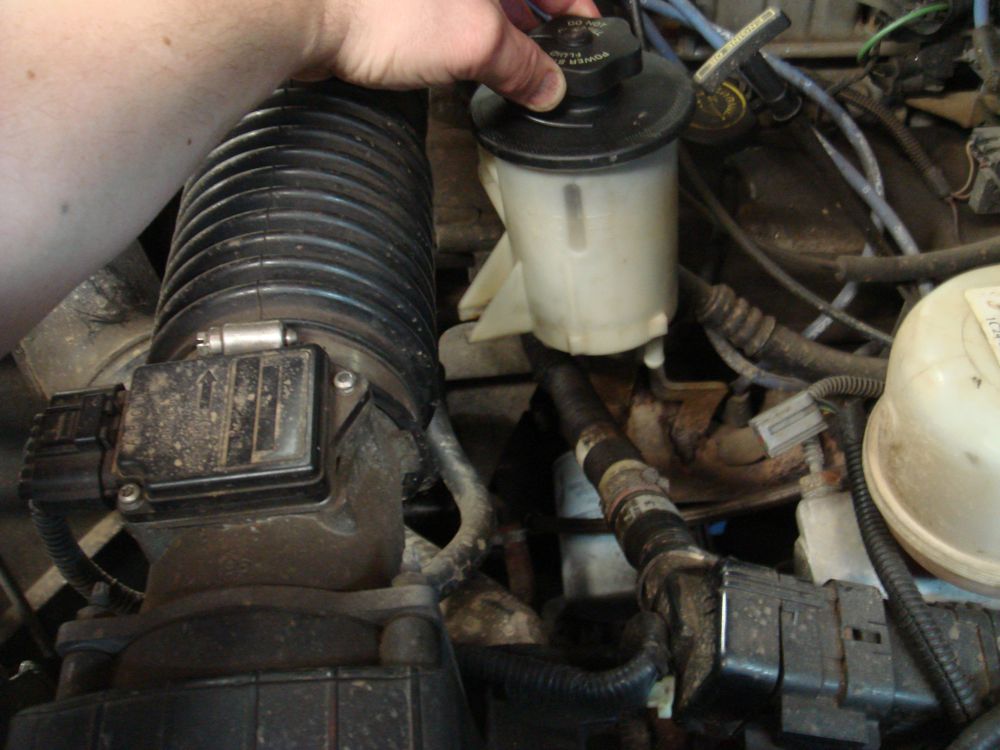 Bit off a tight fit, it'll have to be just right to work and have all the lines clear.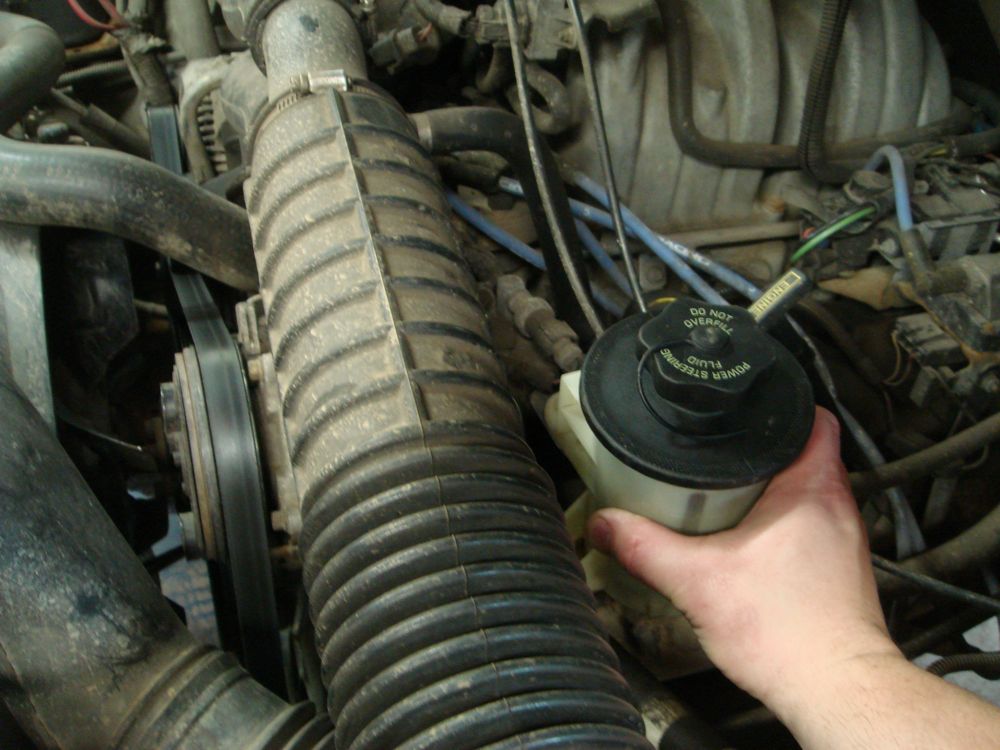 I'll use some 1" x 5.5" angle iron on for the bracket, this will mount on the A/C pump.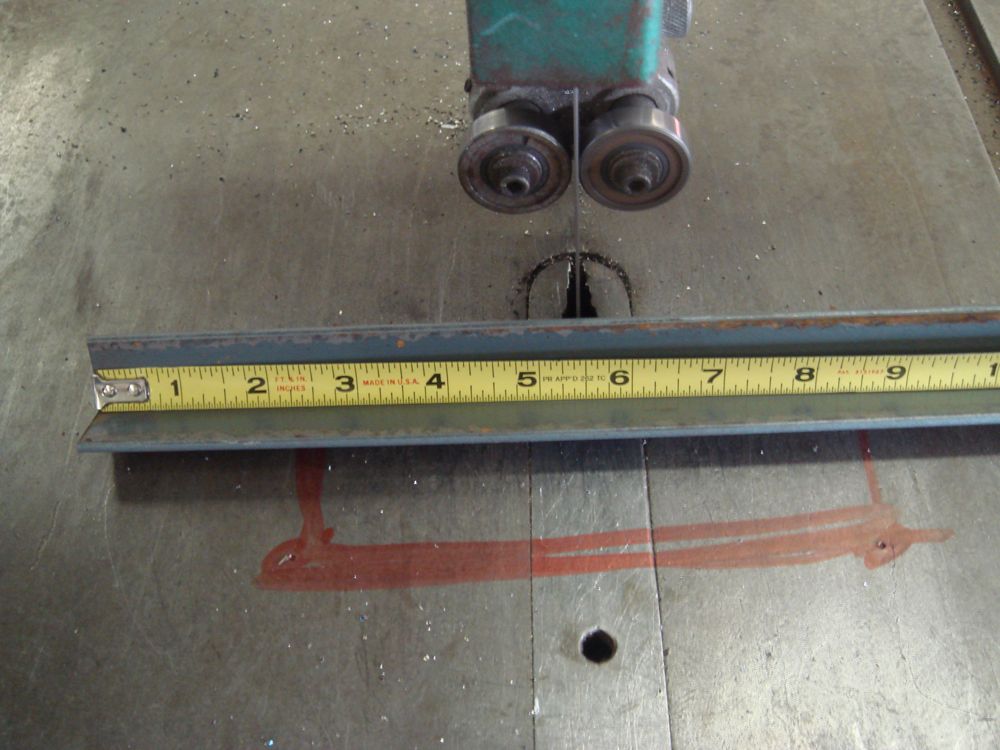 The AC bolts are on 3" centers, I punch the angle iron to help guild the drill bilt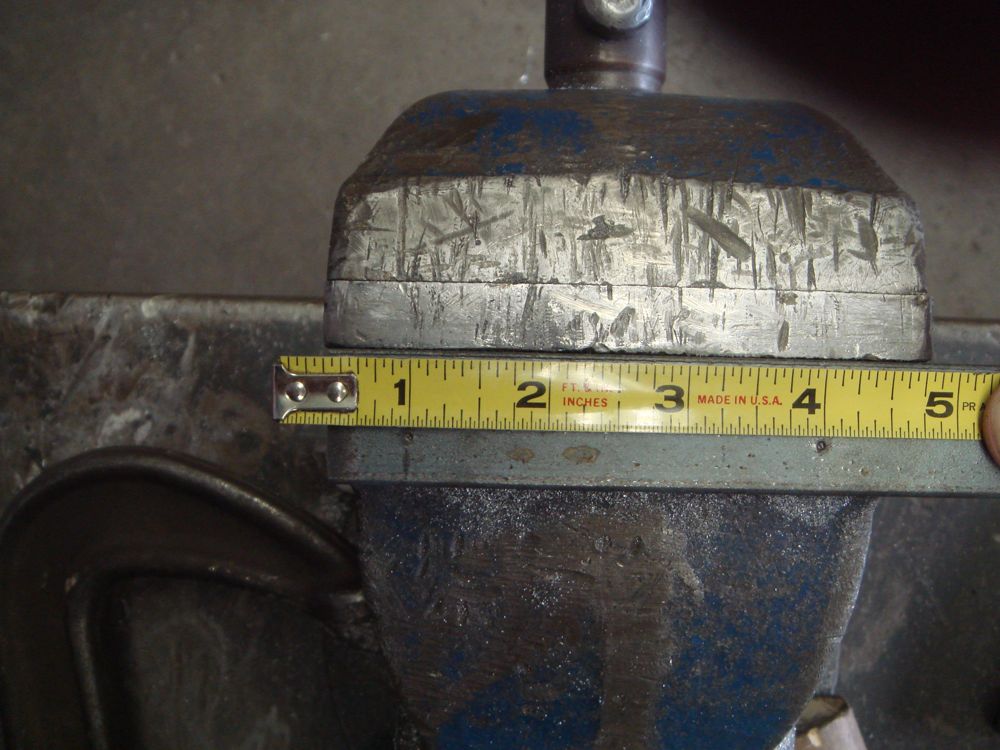 I used a drill press only because it was right there, you can use a hand drill for this.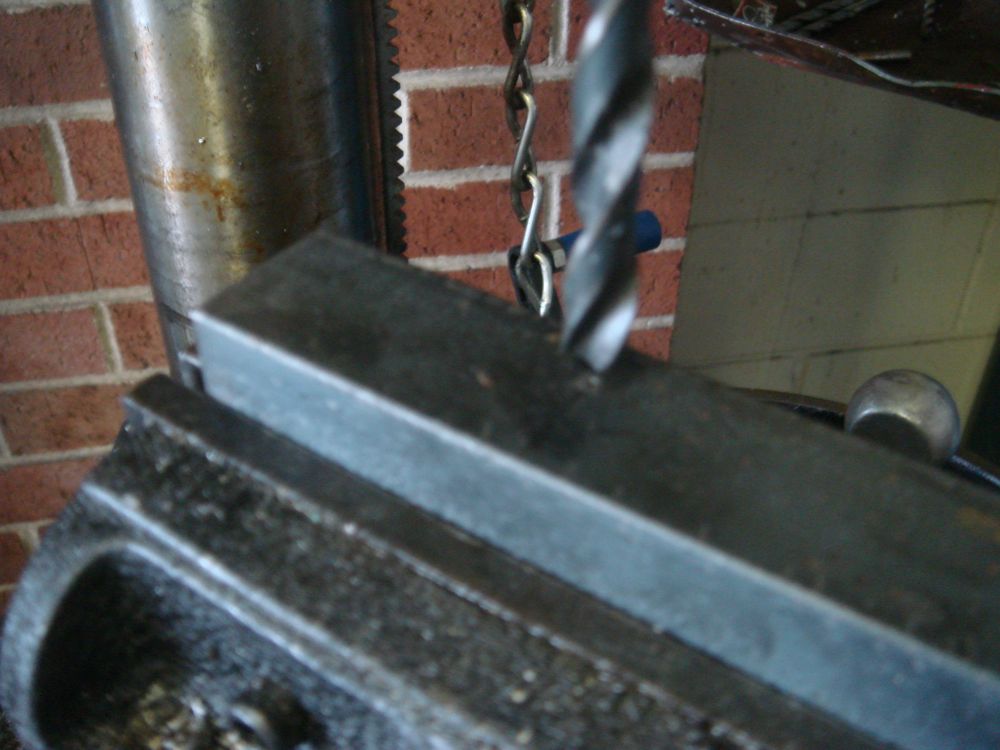 This is what it should look like when your done drilling.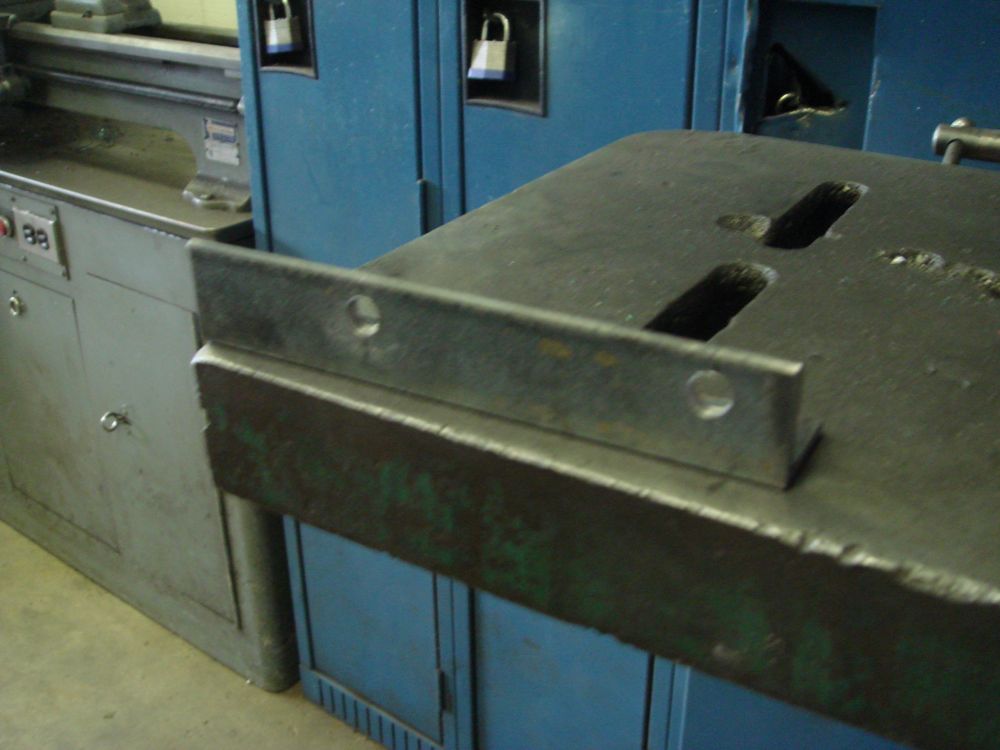 Here I have the OEM bracket from the F150, to save time I will reuse some of this.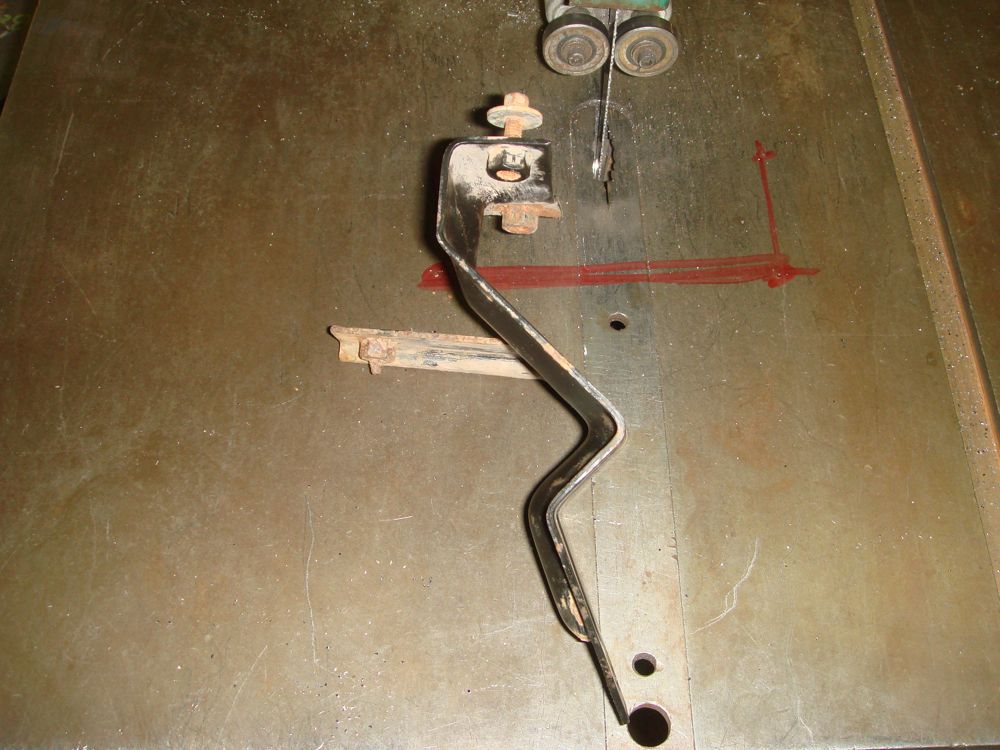 First I need to cut off what I don't need, I'll cut right on this bend.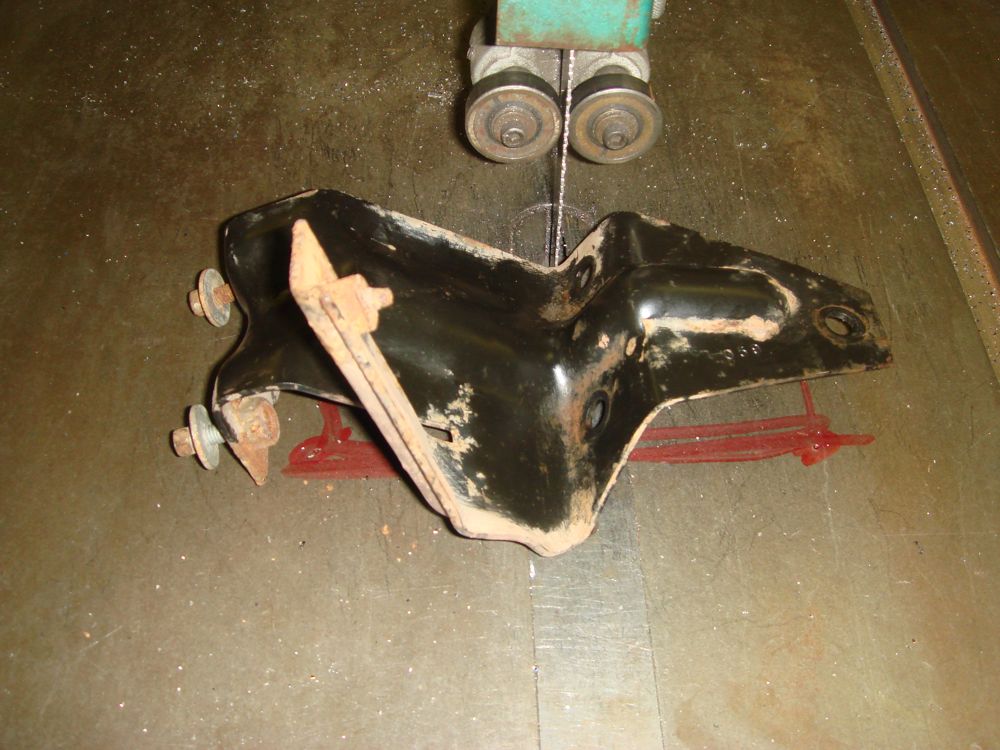 Test fit, notice I only tacked welded the OEM bracket to the angle iron.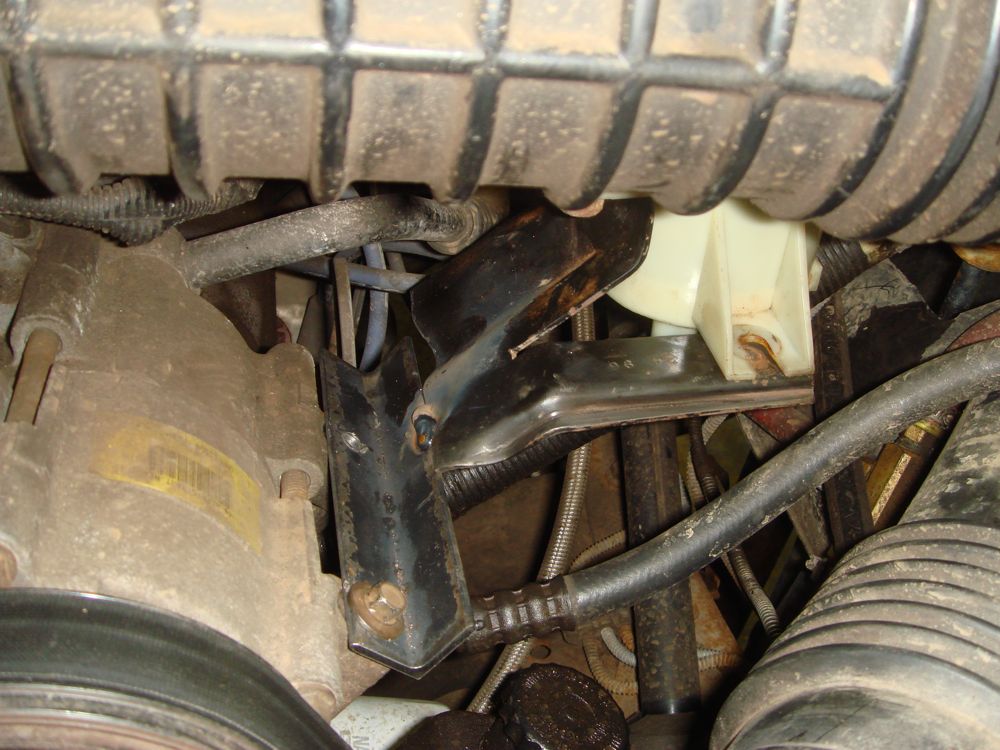 Not bad, I think I can live with that so I'll finish the weld.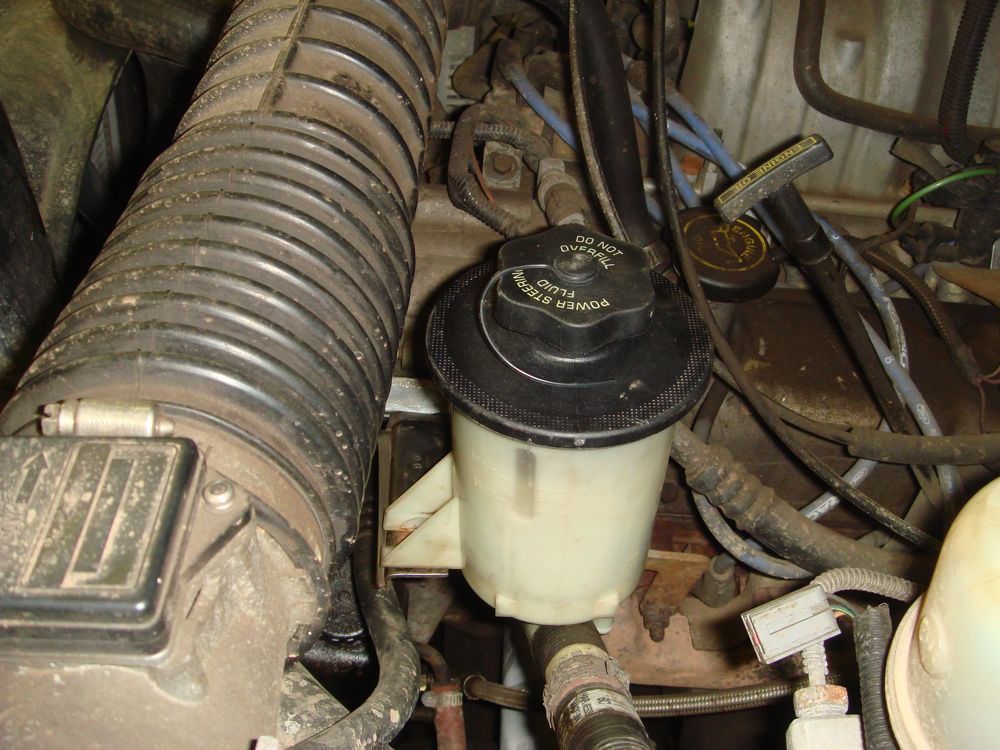 Thats all for today.