·
Beach bumming it ........
Discussion Starter
·
#1
·
I have been up here for a few weeks checking out everyone's build and mods. Now im ready to start my build thread.
History: I had a 87 Ford Ranger 2.3 4cyl 2wd AOD . I posted my gas saving ranger on Craigslist for trade on a V8 truck. I had a guy contact me wanting to trade his 88 Bronco XLT 351W C6 for the Ranger. Took a look at the Bronco it needs a lot of work but still in good running condition. I took the trade and think i got the better end of the deal.
Bronco: 88 XLT 351W C6 with 176,000 miles, 3" body lift on 33" 12.5 15 A/T, duals from a magnaflow muffler. Good shape a little rust on the back fenders but the guy gave me the new fenders he bought and never put on.
Ranger: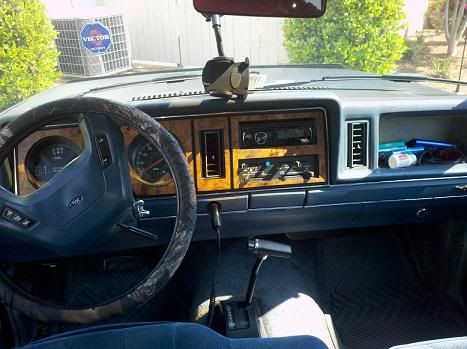 Bronco: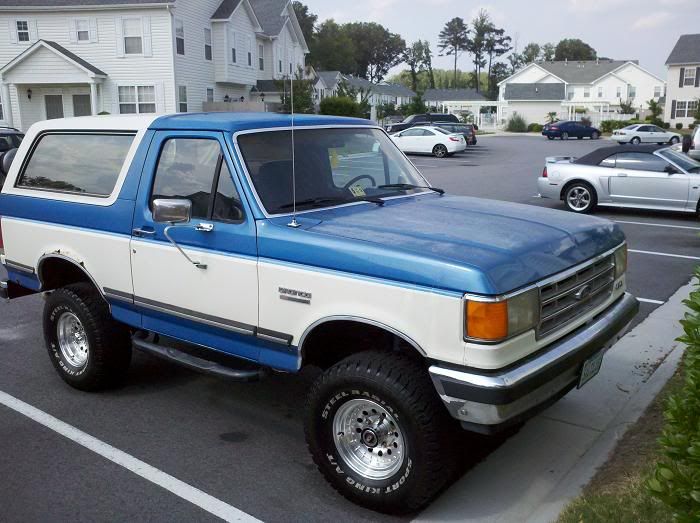 Inside is nice and clean. I mounted my CB in there. (needs new drivers seat)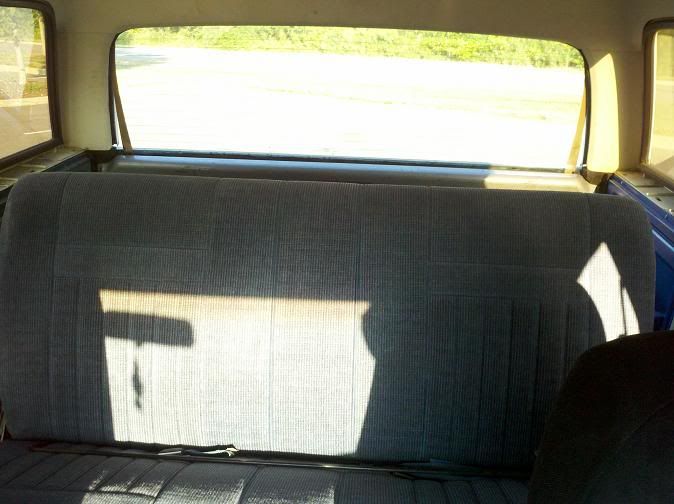 Hood up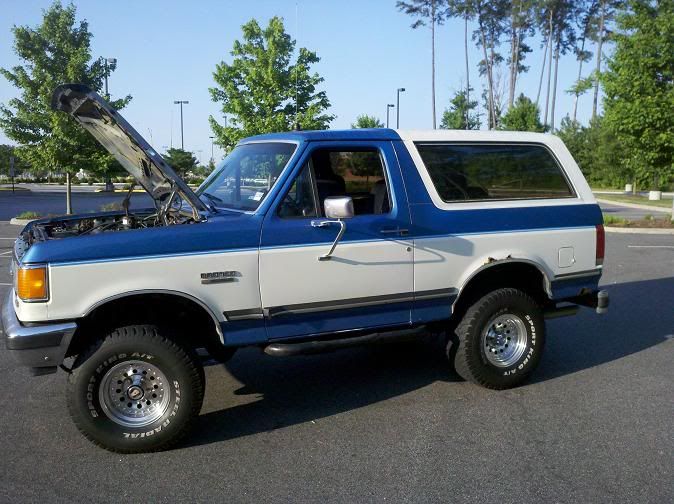 3" body lift --- thinking of taking it off and going with a 4" skyjacker.
What i have done so far:
Used Side step bars
New MAP Sensor -- read bad on codes
New IAC Motor and TPS Guy unplugged last one and ran it for a year that way!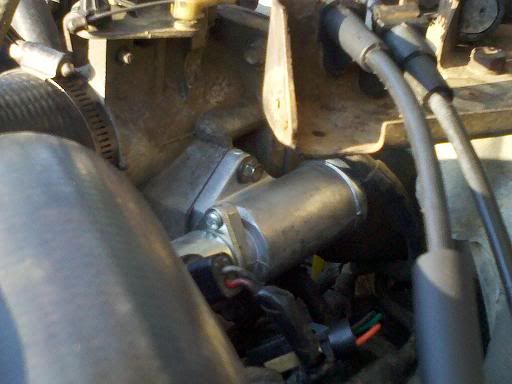 New Radiator --- old one was busted as seams
New Acceleration cable -- broke during take off a few days after trade!
New Brake Master cylinder
More pictures to come as i go. changed trans fluid filter and gasket, 10w 30 Valvoline Max life motor oil and pureone purolator filter. I am no master mechanic but i have learned a lot from my dad (Sr Mechanic over his shop) over the years. This is my first real build and looks like i have my hands full but should be fun! I will be posting a lot of questions as i go im sure.
The rig didnt come with a spare tire carrier. I found a guy selling his Bronco on CL emailed him and he is willing to sell his off his rig with the spare 31" tire for only $50!!!! :rockon i will be getting that this evening.
Next week im getting the complete exhaust done (by a local exhaust shop) new y pipe into new O2 sensor and magnaflow cat into y pipe duals with no mufflers. Will post pics and sound clip once done.
After that comes a complete tune up (plugs, wires, fuel filter, and maybe custom intake). Then going to start working on body, lift, tires and paint!
Im excited about the Bronco and ready to get it out there and start playing!!
I have all kinds of future ideas for it!!!.. i will continue reading and put together everything and post my ideas as i go. Thanks for everything! :beer