Discussion Starter
·
#1
·
Well, the time has come to start working on my Bronco. I bought the truck back when there was still snow on the ground. Since then I have been massing parts to fix what most would consider scrapping.
Some of you may recall the thread I started before I bought the truck with the initial pictures and condition as it was when I bought it. If not, the link to the thread is below:
http://fullsizebronco.com/forum/showthread.php?t=166834
Not to go over everything in that thread, but as an overview, the truck is as follows:
1979 Bronco Ranger XLT, 400M with a few years on a rebuild and low miles. It has a Cam and aside from the distributor needing rebuilt (little low on power from the screwed up advance), it runs great. Trans is a T18 and transfer case is a NP205. Both were rebuilt at the time of the engine rebuild. Rear is a 9" and front is the Dana 44. It runs great, just a little low on power due to a crappy wore out distributor.
The goal with this build is to cut out all rust in the floors and replace as needed. Additionally, I will be replacing both front cab mounts. Once that is done, my grinder and I are going to hit the bottom of the truck working from the rear forward to remove the scale throughout the under-body of the tub and frame. Once again, patches and repairs will be made as necessary. To seal it all up I have two gallons of Magnet Paint Brand Chassis Saver paint in satin black. The inside of the tub is going to be cleaned up, primed with two part epoxy primer, and finished of with one of following two products from the bed side down in the rear and floors to underside of the dash in the front:
http://www.monstaliner.com/
or
http://www.alsliner.com/
I am open to opinions on these products. I am leaning toward the Monstaliner right now. It looks like it builds up a little better and finishes off with a little more texture. I don't want grit in the finish, which neither of these products have, although I understand it is an option on Al's.
Eventually, I will move to the body work in the quarters, doors, and tail gate areas, but for now, I just want to get it back to being a solid truck in good running condition. It is a good truck with a bunch of nice options for the year, but the snow and salt have definitely taken its toll.
Here in the next couple days I will be gutting the interior. I'll get a better idea of the damage and post more pictures as I make progress.
Anyways, now that you know the goals, let get some pictures up to show you a rough (no pun intended) idea of where I am starting. As you can imagine from the title, it is not that good. All the same; This is my truck. There are many like it, but this one is mine...... and she will live again!
Mug Shot: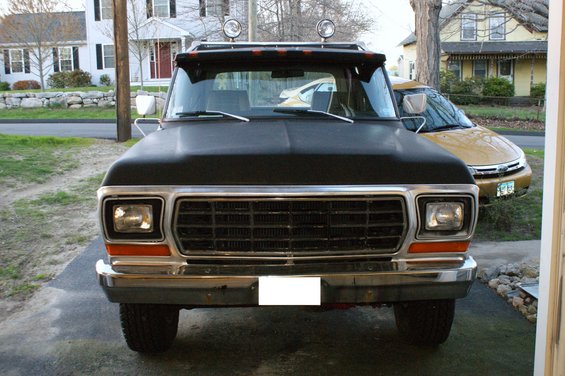 Passenger Side Striker Post (already replaced):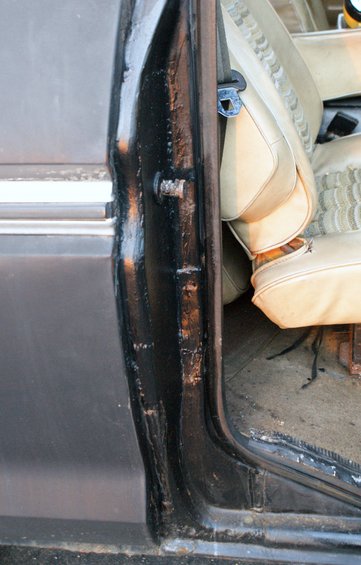 Inside Passenger Side Door: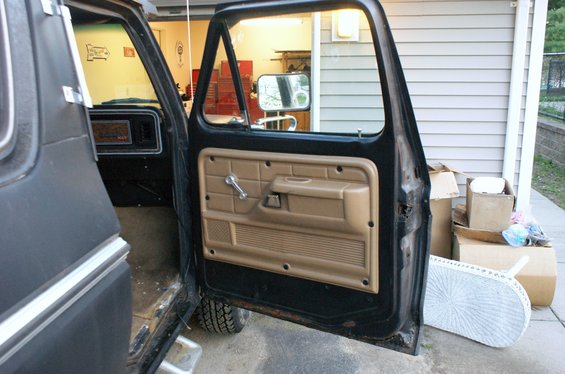 Passenger Side Lower Quarter Panel:
Passenger Side Rear Corner of Quarter Panel: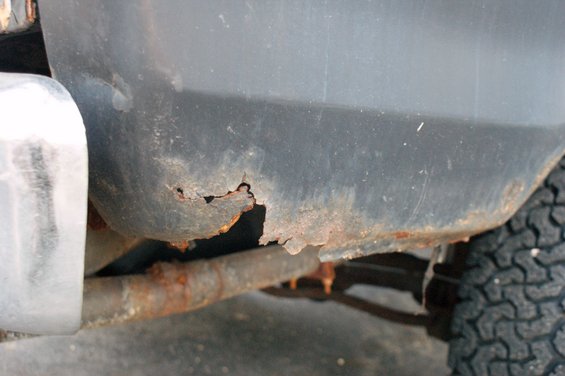 Rusted area under the tail gate:
Driver's Side Rust: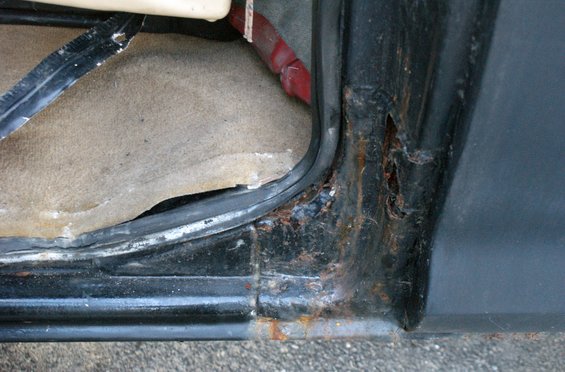 Same Spot, Different Angle: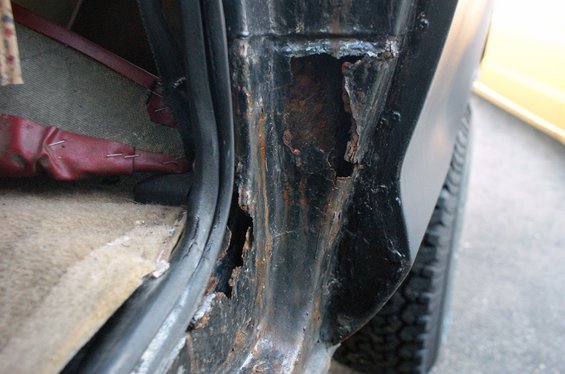 Quick Shot of the Dash: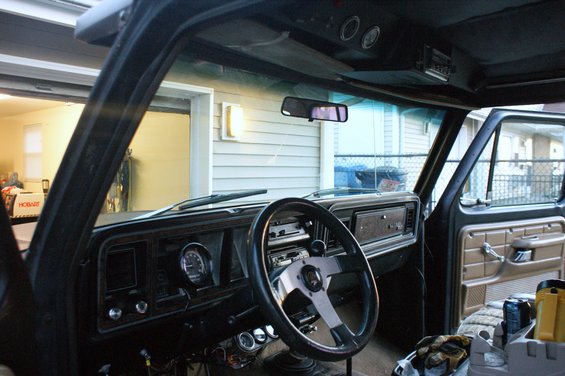 Bottom of Driver's Door: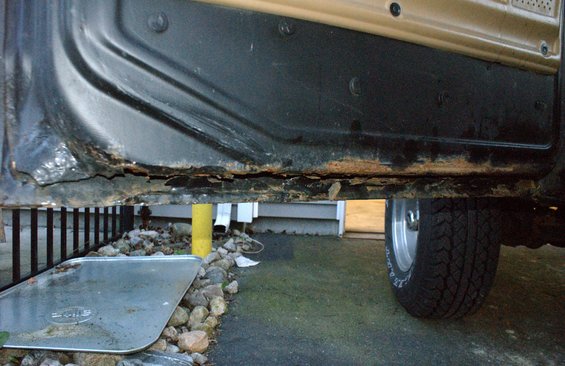 Driver's Side Quarter Panel: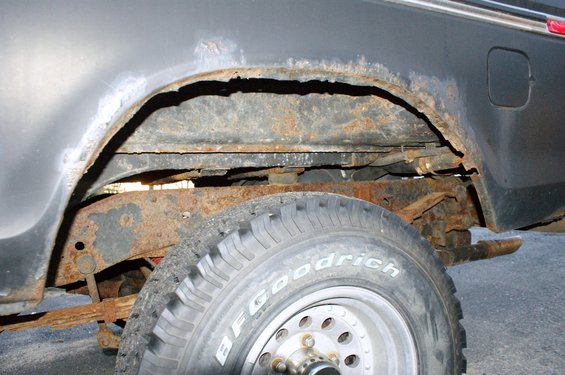 Quick shot of the frame rail: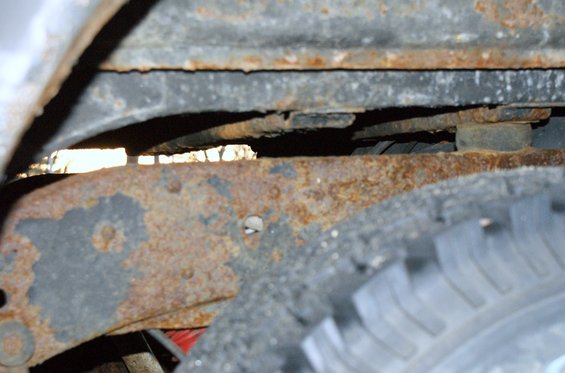 Inside the forward area of the passenger side quarter panel: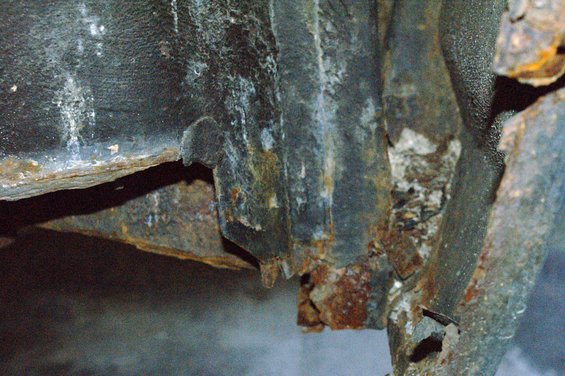 More from the same area: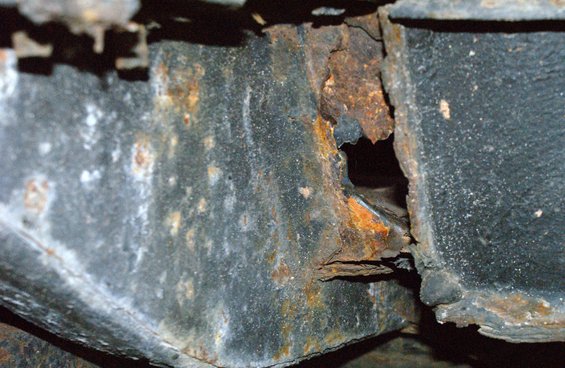 Passenger Side frame rail: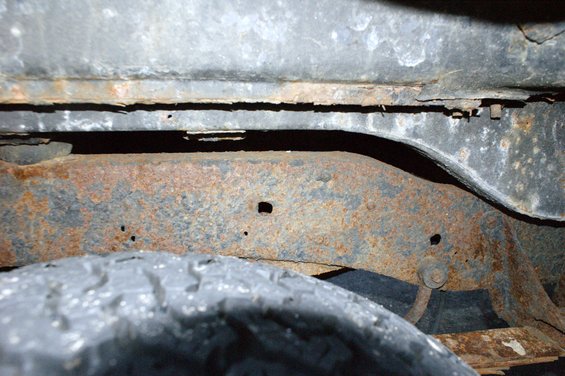 Light bar on the top with dang whole they cut for the wire: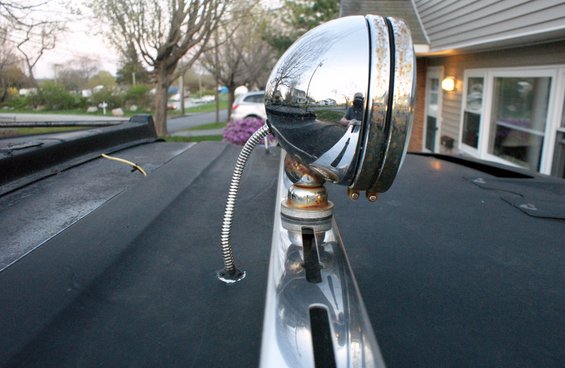 Close up of the same area (there has to be a better way for this; in need of ideas):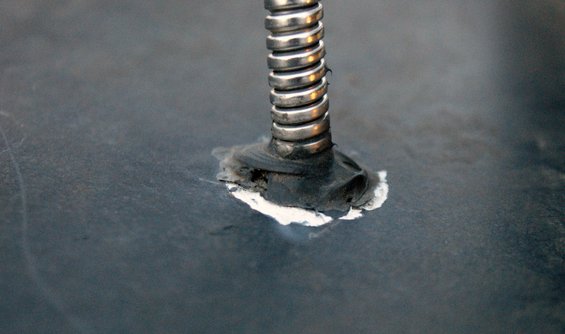 Passenger side front: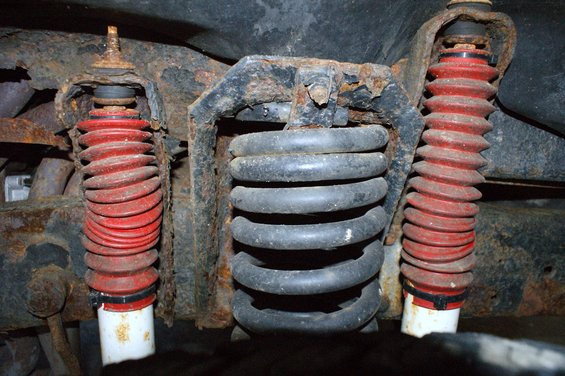 Passenger Side front, different angle: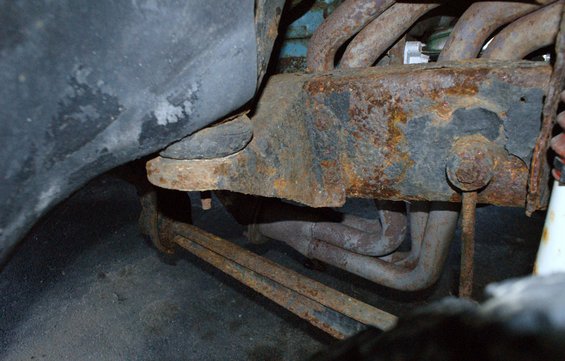 Passenger Side forward frame rail area: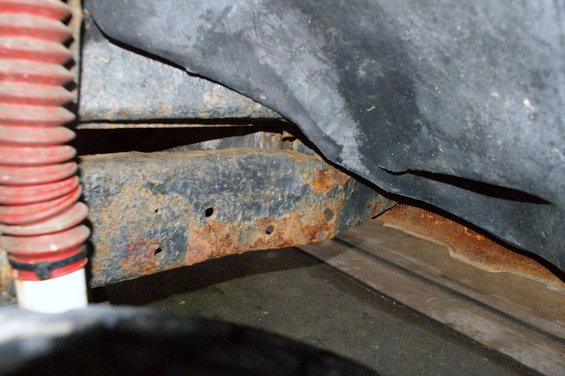 Driver's Side front (notice the awesome spacers!!! :barf):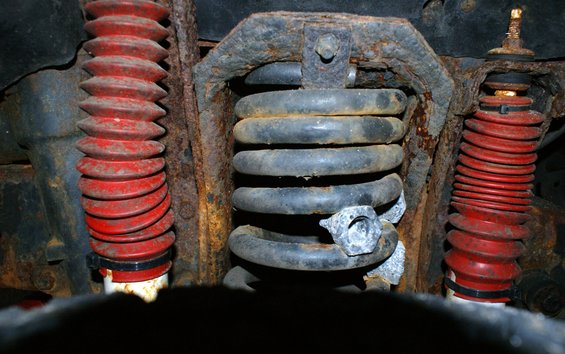 Driver's Side front cab mount: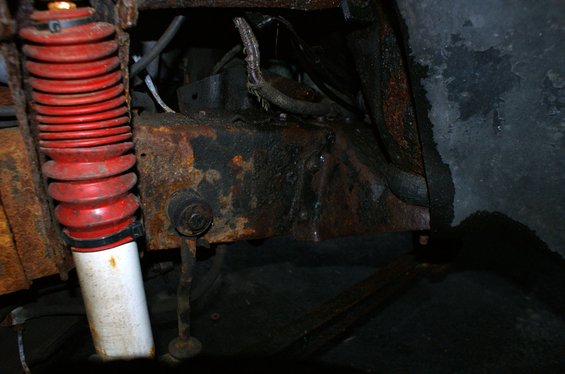 Driver's Side forward frame rail:
Driver's Side floor w/ patches :barf: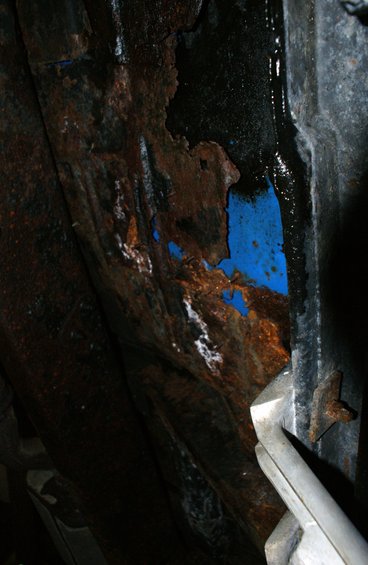 More :barf: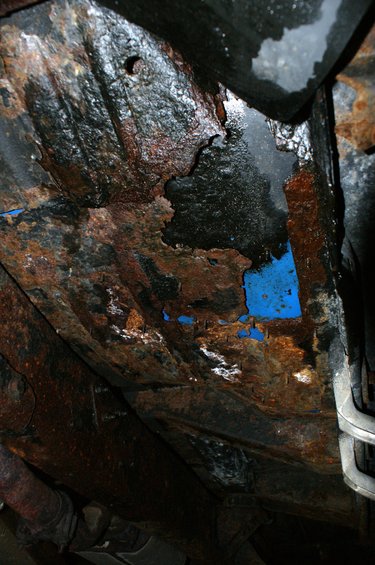 Driver's Side Frame Rail: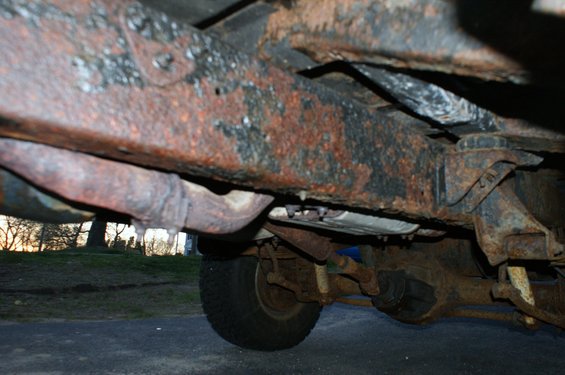 Passenger's side Floor area rust w/ patches :barf: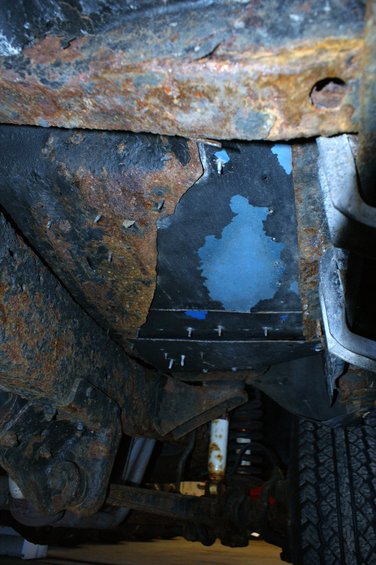 Passenger's Side frame rail: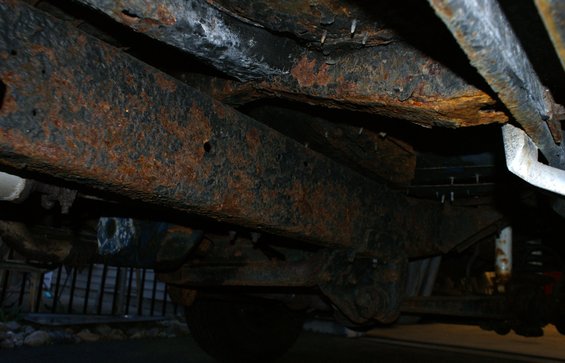 Engine: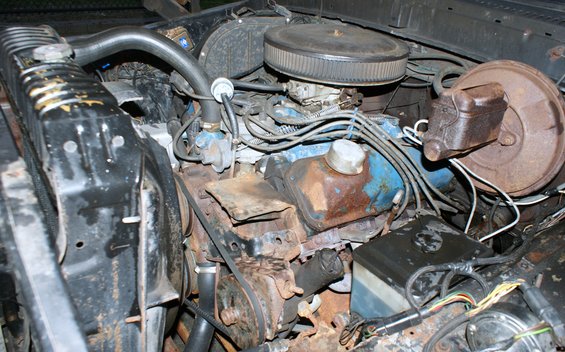 Engine: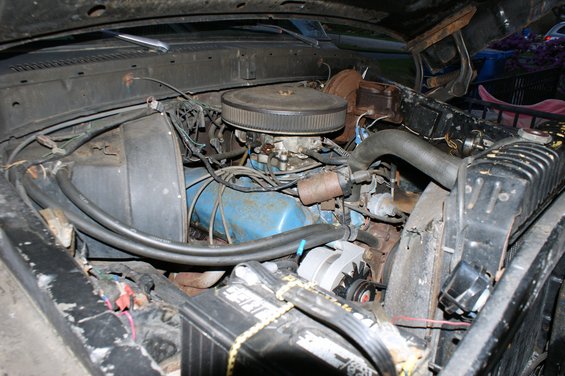 Rear Cargo area w/ seat folded forward: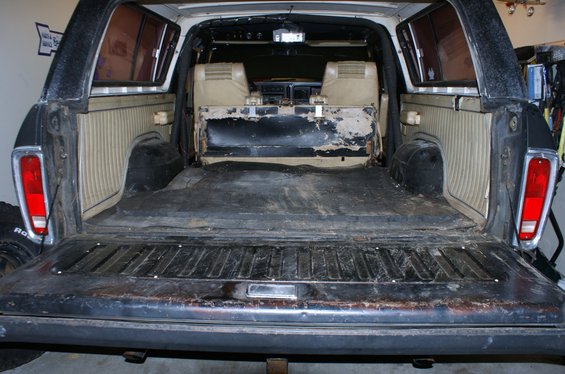 More :barf in the rear cargo area: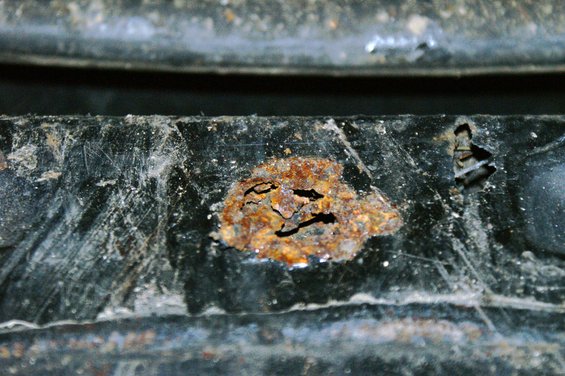 Seats and Cargo area: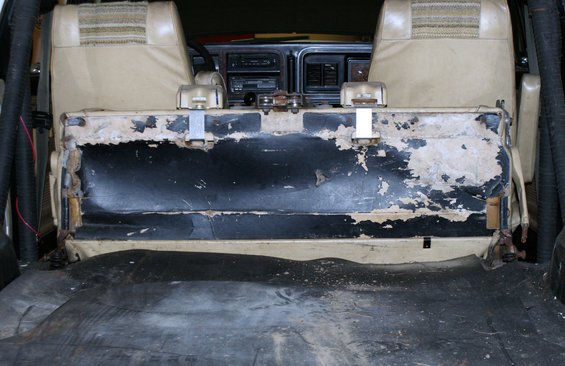 Just a quick teaser of good things to come: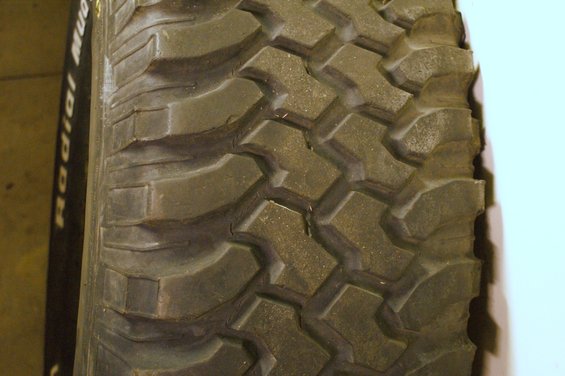 35's, 7" Lift, and more in the garage... we'll get to that later.