·
Beach bumming it ........
Discussion Starter
•
#1
•
I am looking for a drill press for the garage. I will mainly be drilling into Metal and using hole saws to cut into round tubing.
By using and looking at DP, parts on many are interchangeable. I look at the new ones at Northern Tool or Lowes and they just don't look as well built as say a 80s model.
I have been going over the local CL and found one I really like.
http://norfolk.craigslist.org/tls/4977085051.html
emailed the guy and he sent me: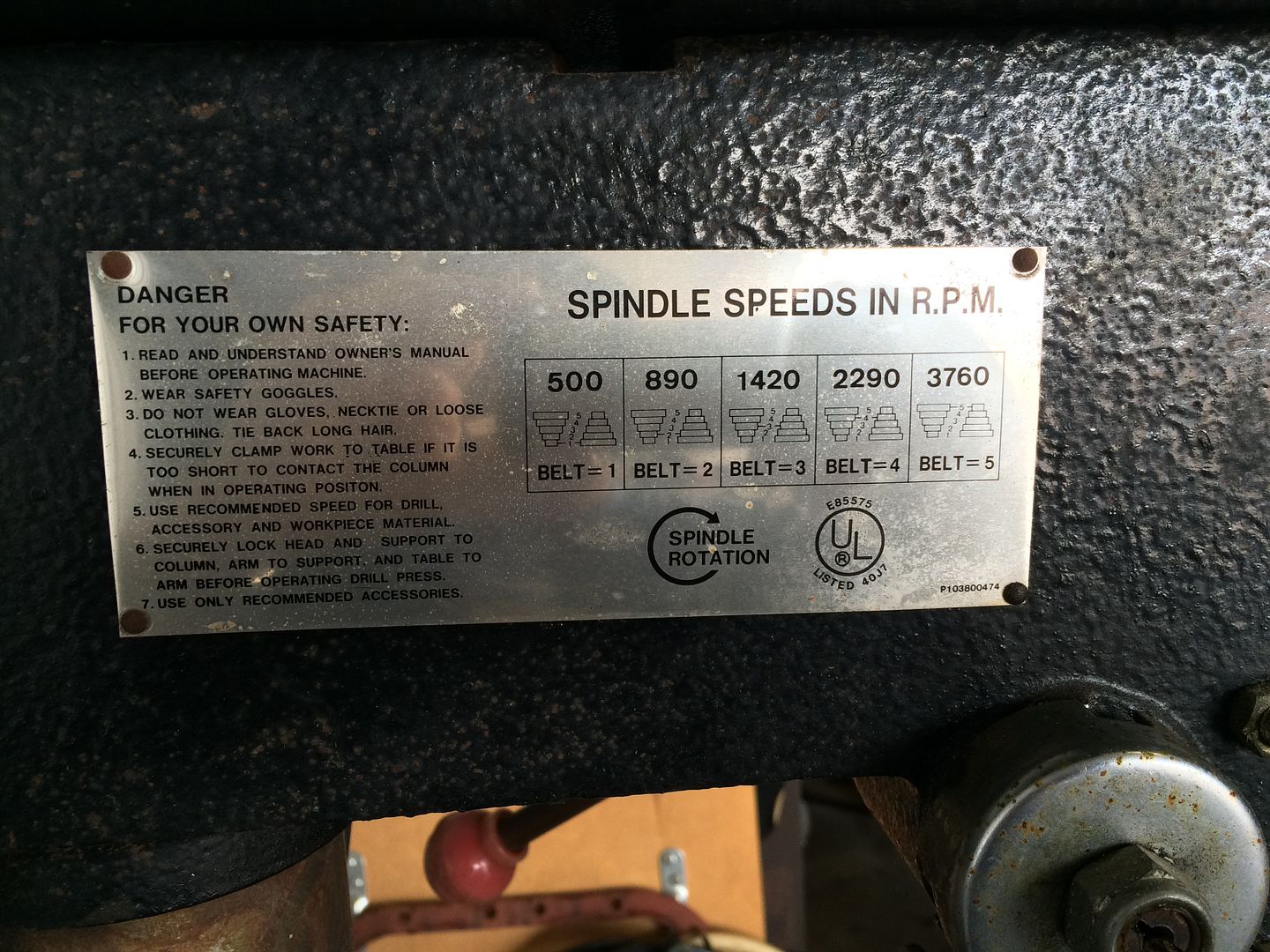 Looks like a Ohio Forge 5 speed. $125 and it comes with the table, vice, clamps, chuck, and key. Guys says it works great and has been used at a local airport shop for almost 30 years.
Does anyone have any experience with Ohio Forge? Are they simple machines, durable, good name? Will this DP work for the jobs I am looking to do?
Thanks :beer