Discussion Starter
•
#1
•
Some of you may have read my bumper fab threads, where I borrowed a plasma from a friend and declared I would have to get one. Well, I did. :toothless
A friend called and said he was selling a Lincoln ProCut 25 for another friend, so I went over to look at it... A bit lower capacity than I was looking for, but it's rated for 3/8", and will work with 110 or 220. They were also ~ $1300 new!
Seller's pics: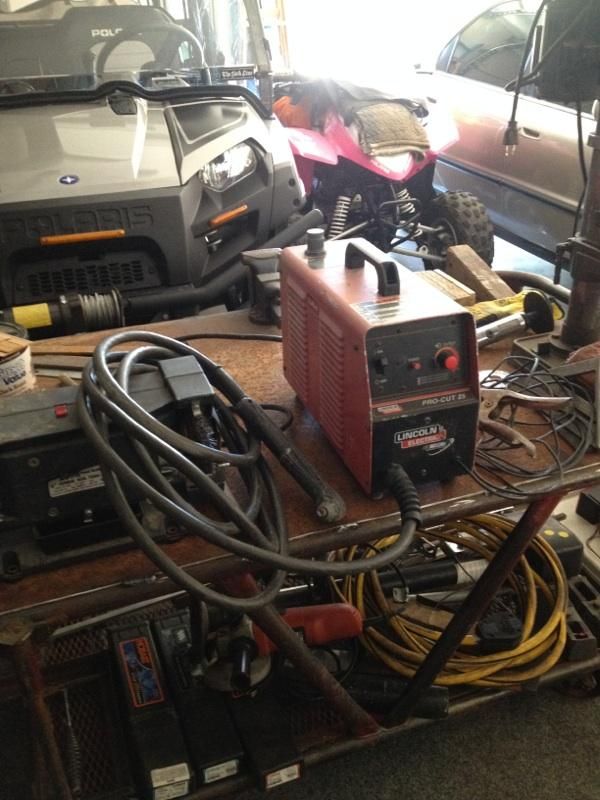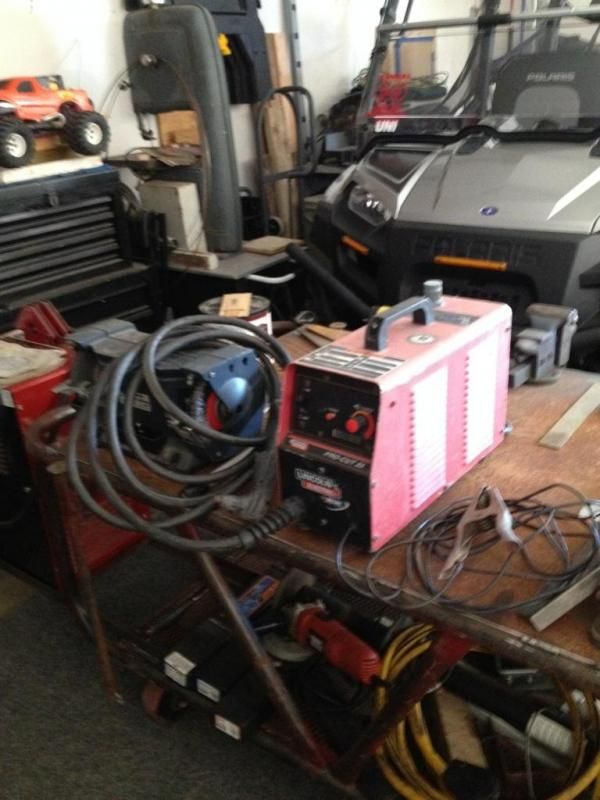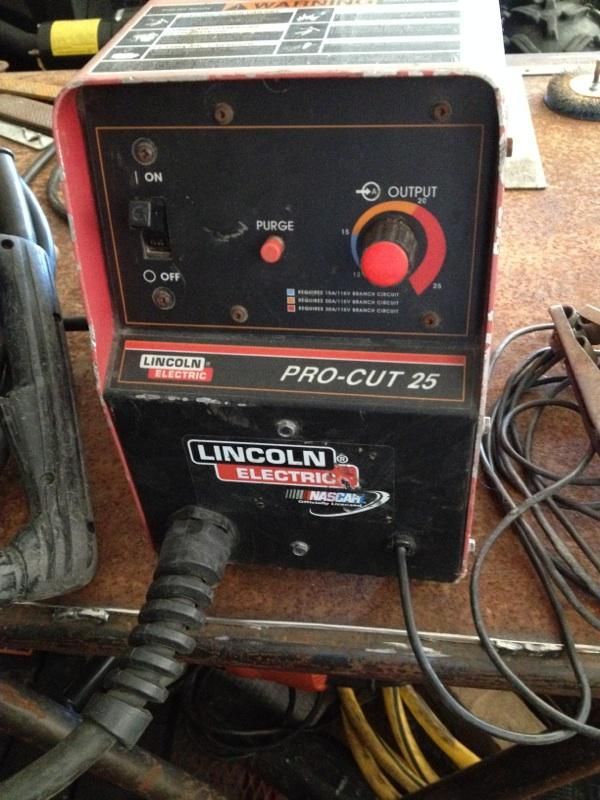 It had some AZ sunburn (faded paint), and was scratched up. Air was obviously leaking somewhere inside, and the electrode and nozzle were fried. But it worked, and cut through some nasty rusted, dirty metal he had, so I we negotiated a price, and I pulled the trigger.
I got it home and pulled the cover, and after some diagnoses, determined the air leak was a crack in the air pressure regulator housing. So, I went on the interwebz, and looked up the part... $157!! That was more than half what I paid for the plasma! :banghead
Of course, the regulator had not a single marking anywhere on it, so I couldn't figure out where Lincoln sourced it, and browsing Grainger and McMaster-Carr didn't turn up one that looked the same. I finally punted and went to the local Harbor Freight and picked up a regulator to try. PERFECT FIT! and.... $9.99! :rockon
I picked up a new ground clamp, electrode and nozzle, wired on a 220 plug, and gave it a fresh coat of red paint, and it runs like a champ. All for less than half what most of the cheaper chinese Plasmas are running.