So i have decided to do a build/upgrade a thread instead of making a bunch of diffrent threads.
So if you don't know my bronco here is what it looks like.(older pic)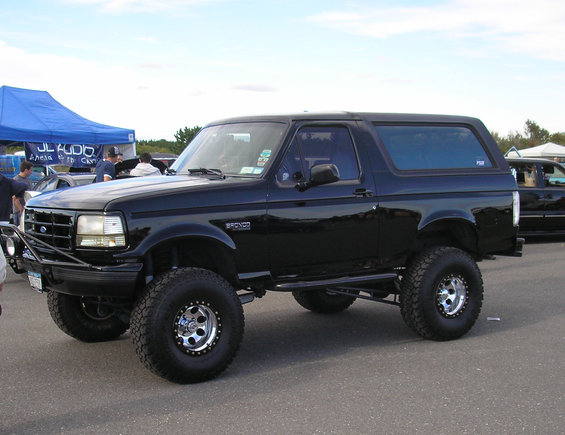 Some of the upgrades..
6" lift with rear springs
35's on 15x10 Mickey Thompson wheels
4.56 gears
6Litre tune up
Clear headlights and tail light with LED bulbs
BroncoAir rear bumper
Hefty Fab Front bumper
Rock slider with Hefty Fab steps(see this thread)
Full stainless steel exhaust( see below)
Custom HI-Lift mount
And i am sure i am forgetting stuff
So to start i did a full exhaust system a few weeks ago, Bassana Y pipe, Magnaflow cat, Hooked aero chamber muffler and a magnaflow 13005 3" tail pipe.
The awesome muffler i had on before.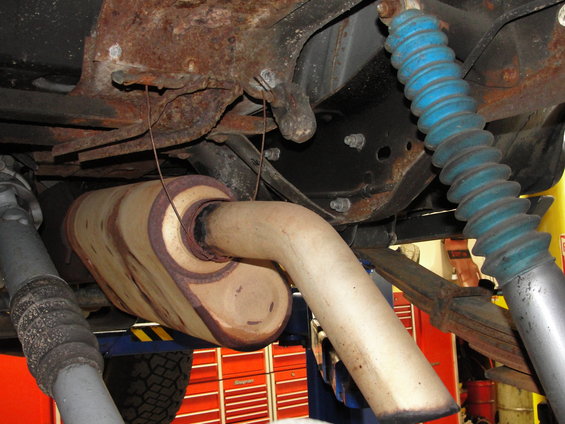 And the new stuff all stainless steel.