Skyler Soft top in as is condition. Tan, with all hardware pictured - cab and bedside brackets, bow, jackbar, jackbar straps. Will need the chrome brackets that hold the bow and the loops for the jack bar straps, which should both be easily found at marine supply stores, and some adhesive backed velcro for the tailgate (any good hardware store or HD/Lowes).
I bought this top from a local guy on craigslist and have no use for it as I have a Kayline Soft top. It was stored in his garage and the mice got to it so there are some holes in the rear portion of the vinyl and it will need to be repaired. Its a major downer as the rest of the top is in great shape. The rear window is tinted and the vinyl is a tan/mocha color. The upright portion of the top with the rear window is excellent, but the mice chewed a hole in the rolled up portion of the "flat" part of the top that goes over the rear portion of the truck like a tonneau cover.
I had a boat upholester friend of mine look at it and she thought it would be easiest to sew a new portion of vinyl over the rear of the top and go right over the existing vinyl so as not to have to remake the corners or resew the velcro along the perimeter. She estimated it to cost about $200 to do this.
Top is in its original box and ready to ship. - $300 OBO plus shipping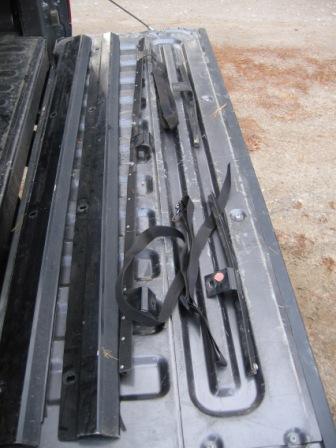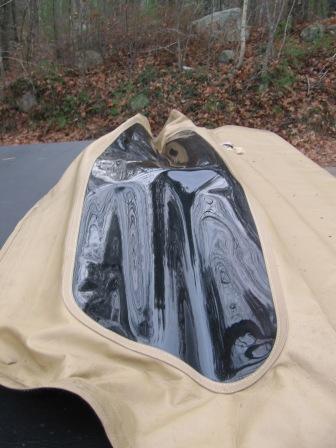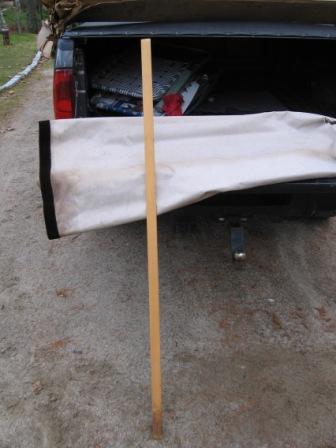 More pictures available at link below, click next...
http://www.supermotors.net/vehicles/registry/media/688140