Discussion Starter
•
#1
•
Recently brought this home for my wife.
Picking her up...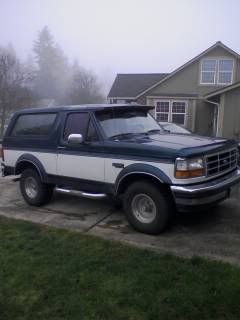 Happily at her new home...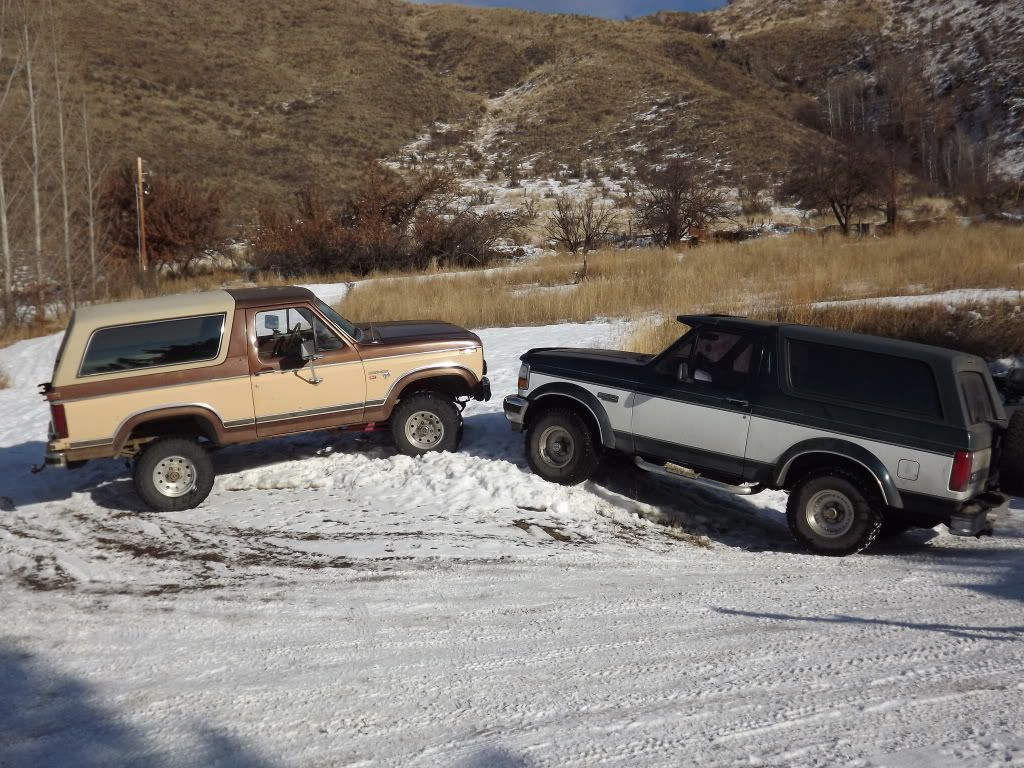 5.8/E4OD Not sure t-case What was available in '94? (press down to enter N, I think it's a BW1356)
Runs great, no rust, very happy. Traded my bike for it. Worth about 3k.
She does have some small issues though. (Bronco, not wife
)
There is a soft thump when taking off from a stop, switching from rev-fwd, and sometimes when shifting, I suspect a tranny/t-case mount.
Also RPMs bounce around a little, 100-150RPM by the tach and I can hear that the actual RPM is following suit. TPS maybe?
And thirdly, it takes forever to engage/disengage 4WD. T-case lever moves easily but I have to drive roughly 1/4 mile in town (snowy roads now) before she actually engages. Similarly difficult to disengage. Even after backing 200 feet. Any thoughts?