Discussion Starter
·
#1
·
Tidbits, nut sizes, and bolt whereabouts are bound to change on various years. I replaced the brake pads and rotors on my 1996, use these pictures as a guide along with Chiltons or the Ford Service CD. I am not to be held accountable for anything! :toothless
1. Pull that big 'ol honky tonky thing in the driveway or shop.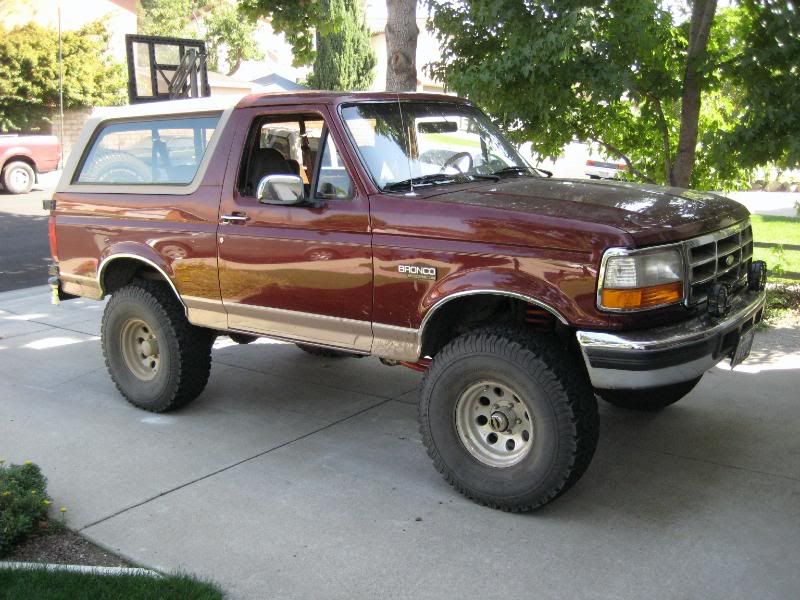 2. Lift 'er up! Safely support the truck with jack STANDS and not the hydraulic jack itself.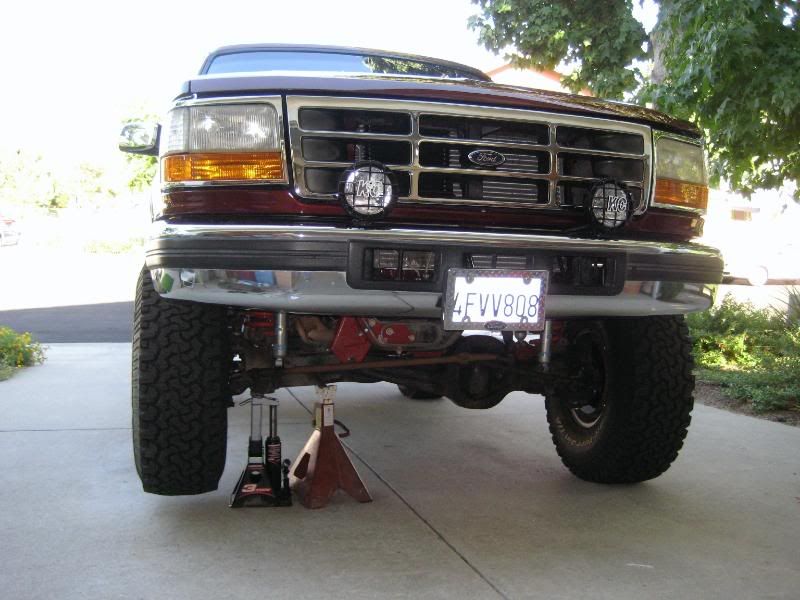 3. Pull of yer big meats and feed your lug nuts to the squirrels.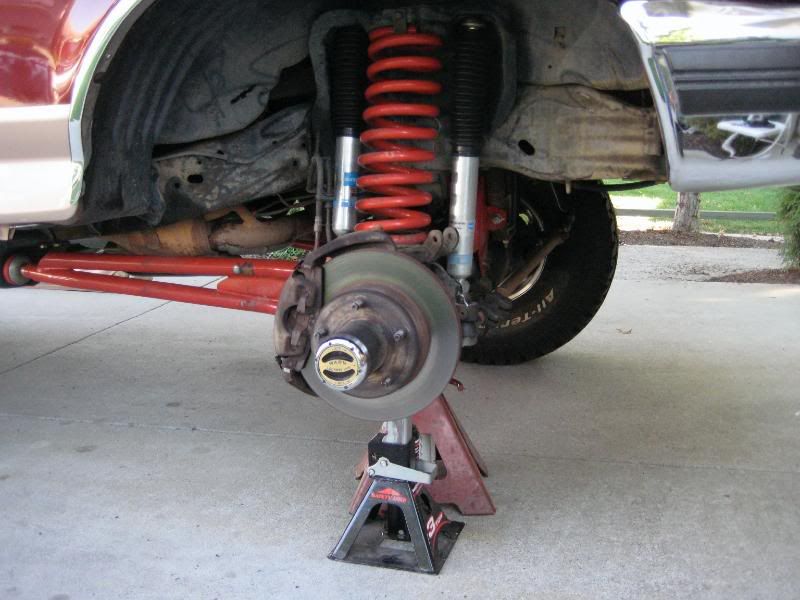 4. Check out the condition of your rotors; if they are scarred go get them turned, if they are below minimum specs. get some new ones.

5. I chose Ford OEM rotors because the first pair lasted 12 years and they are made in USA!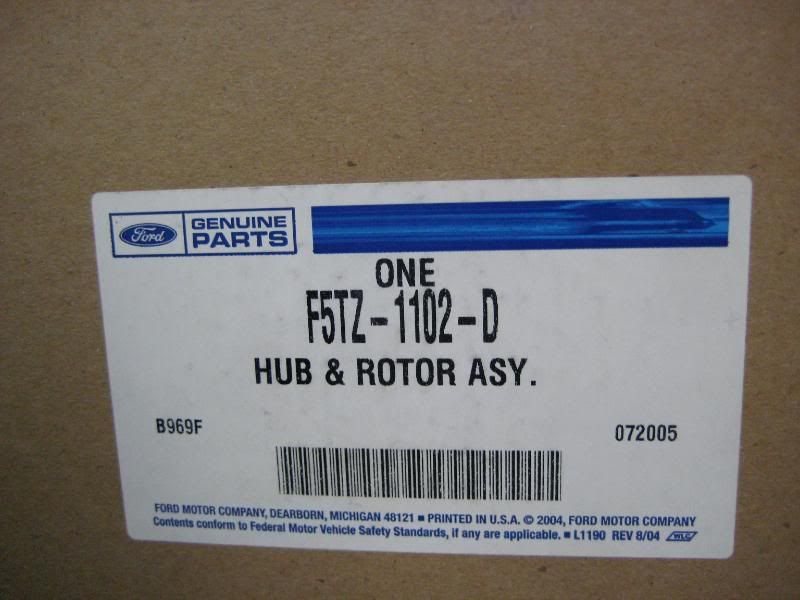 6. Pick up your good set of Motorcraft pads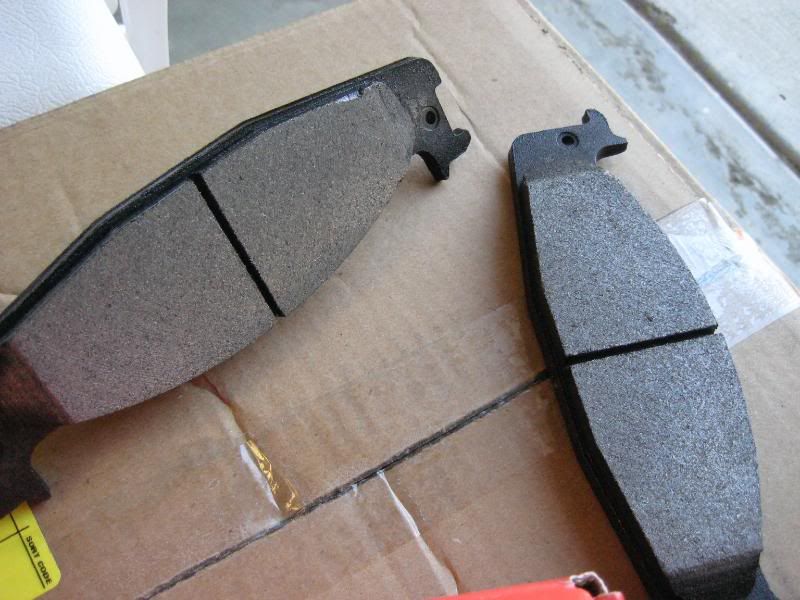 7. Okay back to work! Lean under the truck and unbolt the two on the back of the caliper (late models), earlier models were pins that you hammered out...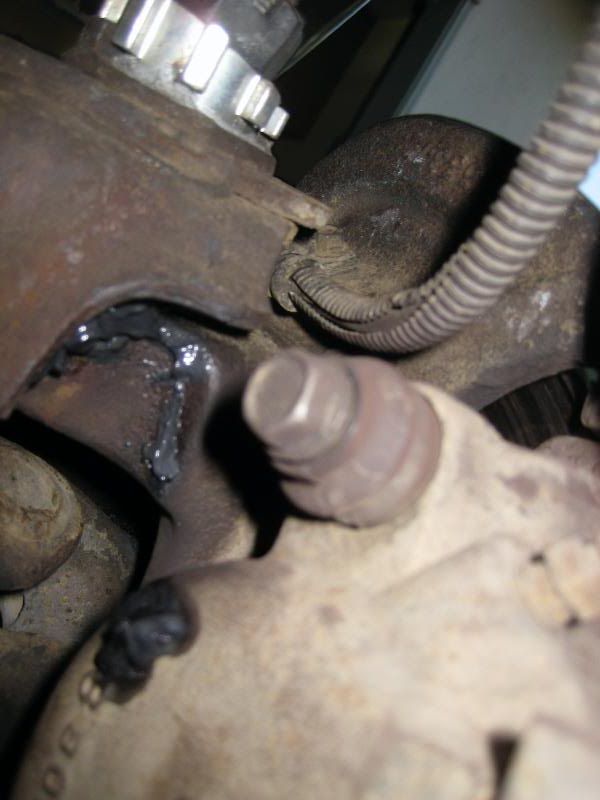 8. Gently pry the little clip jobber out so you can pull the caliper off the rotor. Set the caliper on the radius arm or the upper coil mount. DO NOT let the caliper hang like a horse.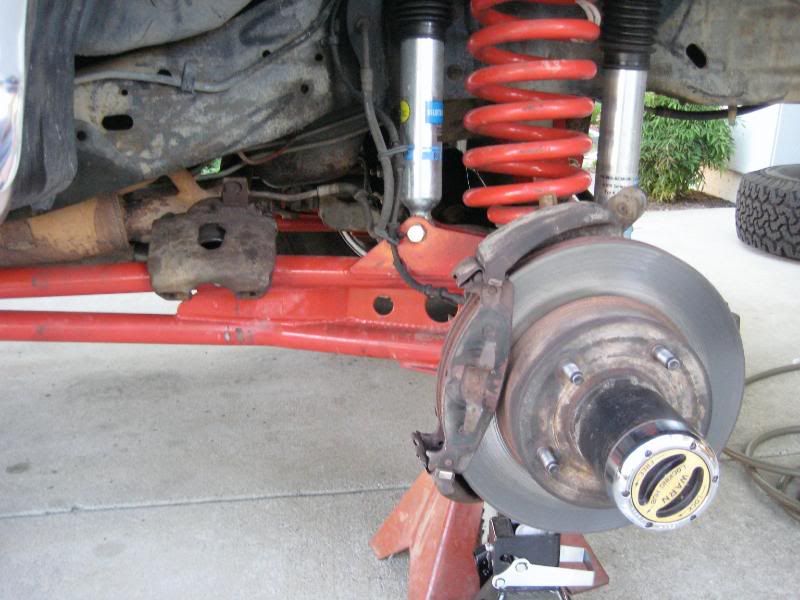 9. Remove the locking hub. See here for details or just enjoy the pictures.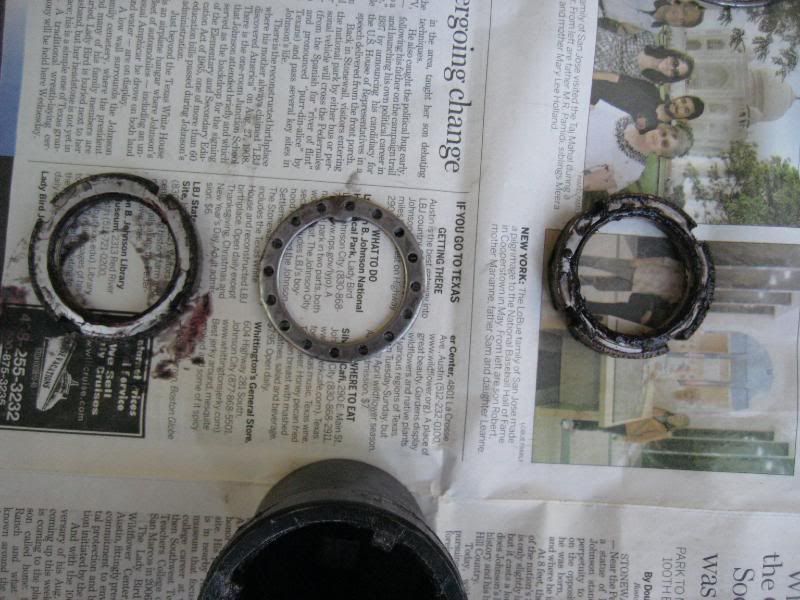 10. Say hello to your Spindle. Now is a good time to repack/replace your wheel bearings, seals, and check your blinker fluid. Go ahead and grease up those seals (late model is two piece) to keep squealing to a minimum.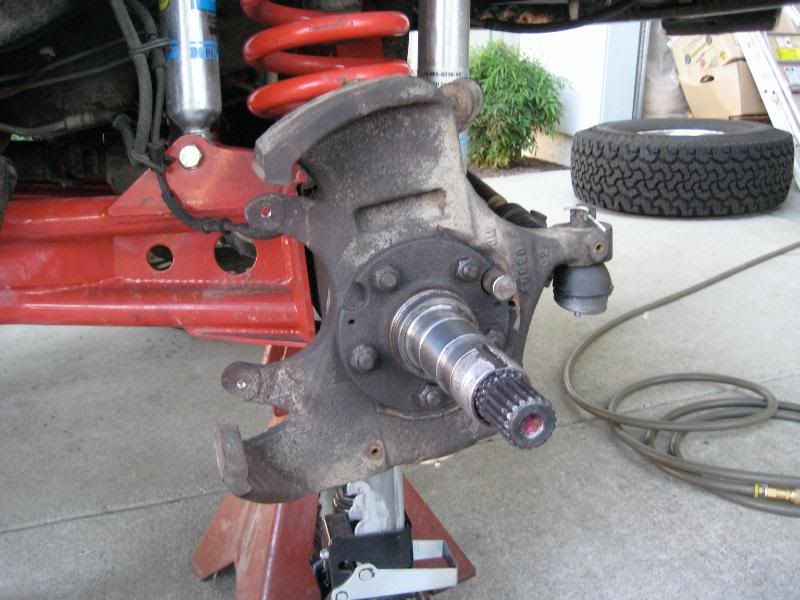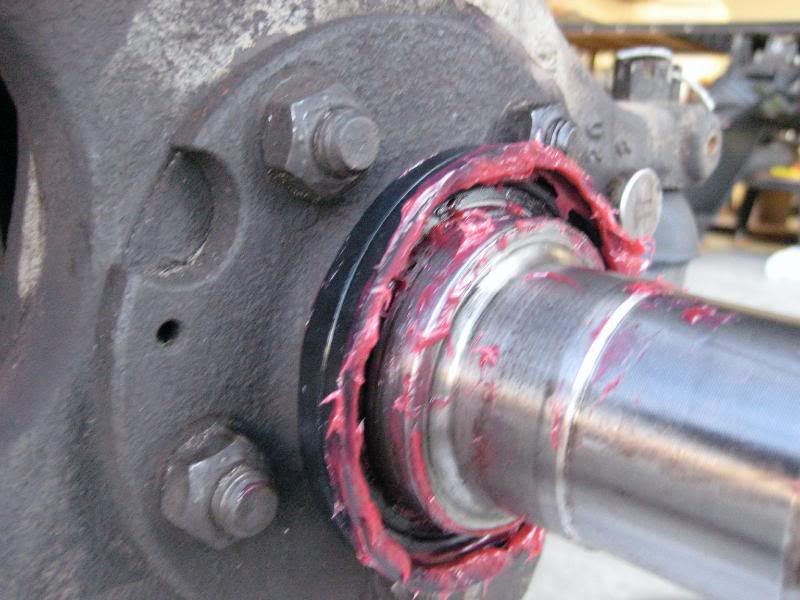 11. Put everything back together the way it came out, checking your Chiltons or other manual for torque specs. Use lots of grease on the shafts and in the hubs to keep everything spinning freely and prevent mud/water/crap from coming in.

12. Compare old vs. new brake pads
opc1: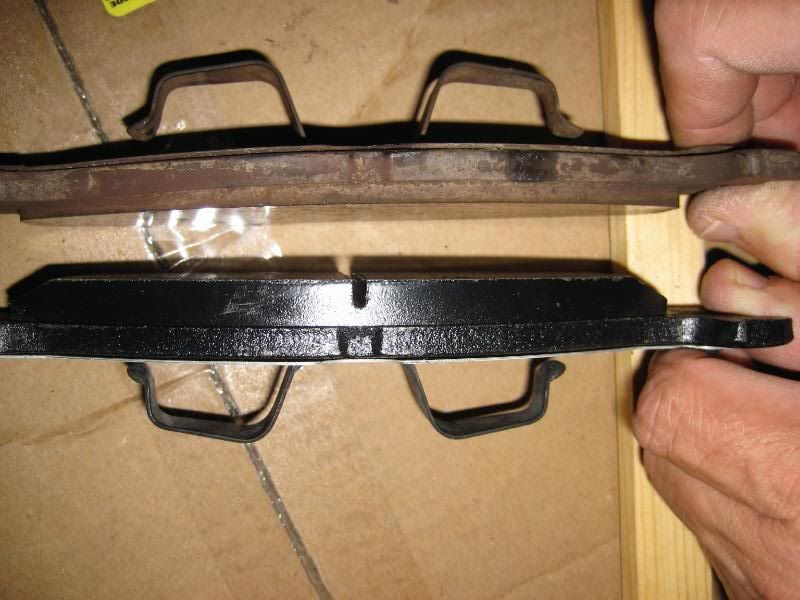 13. Admire you work

14. And tad-ah!