·
Driving Stuff Henry Built
-90 xlt, 351w, e4od, man 1356, 3.55, sag, warn hubs, 35s. -73, 400, np435, d20j twin, 35s
-SOLD-
$250
1974 Golden West Motor Home
25'
Dodge 360 Iirc
Clear title in my wife's name. We own it, but she'll be signing it to sell it
....(We're still married, she just transfered title without taking the time for a 2nd paperwork trip for my signature).
Non opp'd
Annual registration $67
It looks like mileage reads 31,333ish. I don't know how many times or if it's been over.
This thing needs work, & it's priced as such. If you're looking for a cheap fixer, this might be it. If you want one that's turn key, keep looking. I drove this home a few years ago & haven't done anything to it since. It was non-opp'd by the PO, 1 day permit to get it here, & non-opp'd ever since. The last tags were 2002. I have never used any of the equipment, the PO said it was ok, but I don't know if it is or not. Sold as is where is with no promises, guarantee, warranty, or iced tea. I've described it as best as I can, but look at the pics or come check it out yourself. I will not ship it.
The Good:
-It drove to my house.
-Old enough to not need smog inspections in California.
-25'. Big enough, but not too big to maneuver.
-It's cheap. $250.
-Fridge, stove, sink, toilet, shower, heater, air conditioner.
-Back bedroom has 2 couches that convert to 1 large bed.
-Dinette converts to 1 small bed.
-2 drop down bunks above the large bed (They feel like they should only be used for very small people).
-Closet, cupboards, drawers, & other storage inside.
-Storage underneath.
The Bad:
-It probably needs 2- 12v batteries.
-It hasn't been run in a few years.
-Brake issues. The PO said it needed a new master cylinder, so I swapped it & drove it home. The front brakes are not releasing after stepping on the brakes. Maybe the rod is out of adjustment, maybe the new MC is bad, maybe the front hoses are bad, maybe who knows what. I bled the front to get them to release to get it home. Hot fluid under pressure shot out.
-Cracked windshield.
-No generator.
-Stained junky curtains.
-Water intrusion issues. Some split wood. Look at the pics. Especially around the vents & the bathroom.
-Peeling ceiling in places.
-Loose mouldings & it's dusty throughout.
-It looks like there was a ladder removed from the back.
-1970s styling. Orange counters & shag carpet, harvest gold bath, flower print furniture, etc.
The Ugly: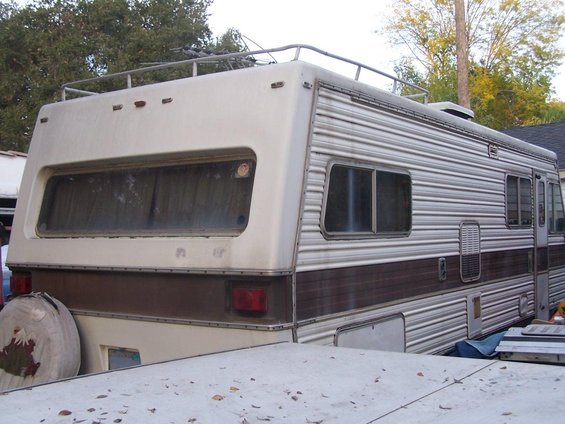 The dinette table & cushions drop down to make the small bed.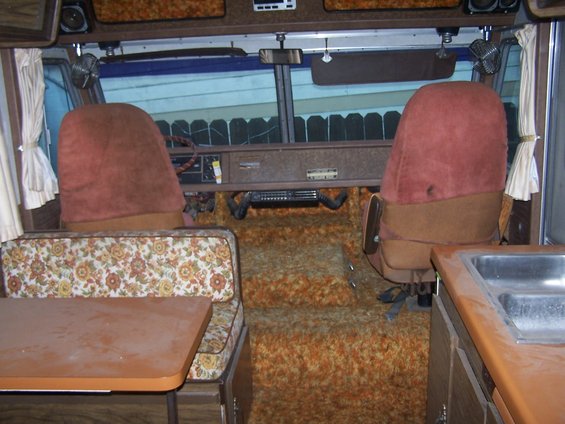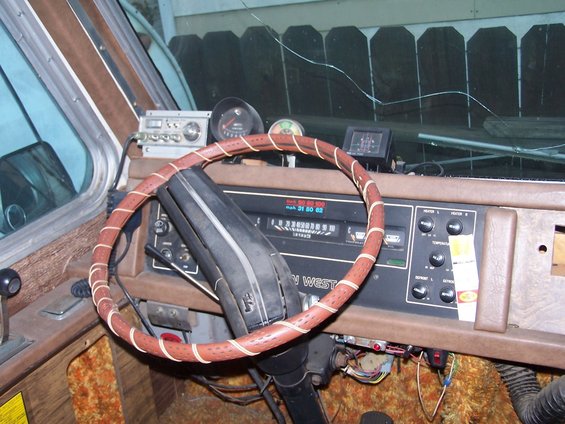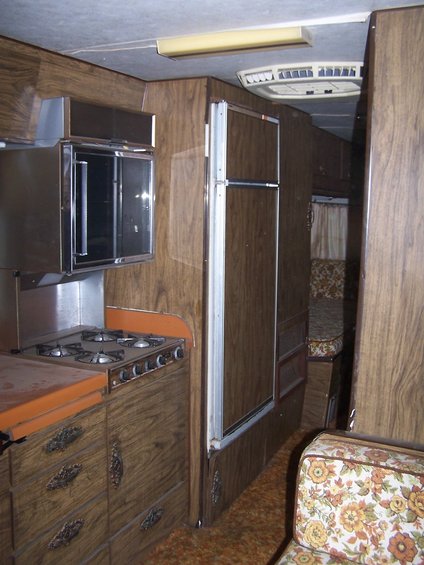 Bunk up = cupboards overhead. Note the loose moulding. The dresser top folds out to fill in the center between the couches to to make the large bed using the back cushions.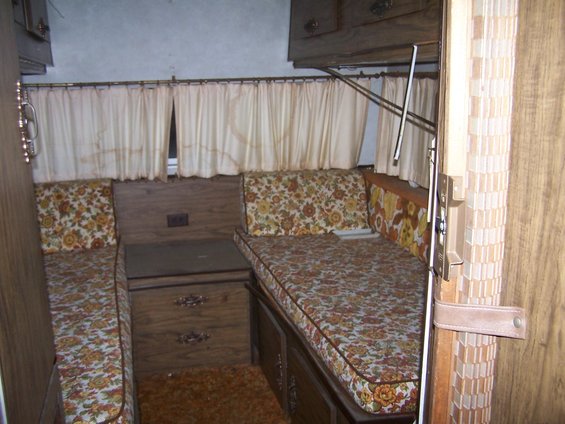 Bunk down.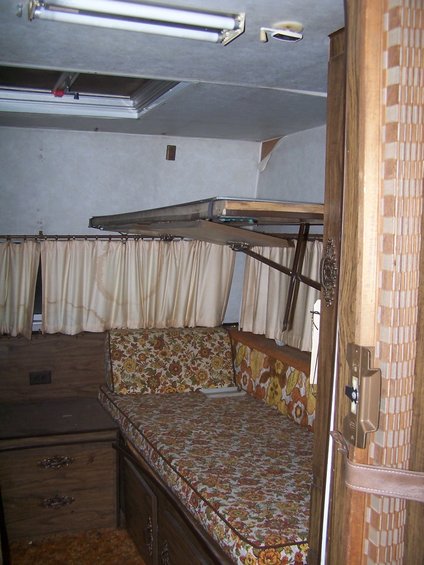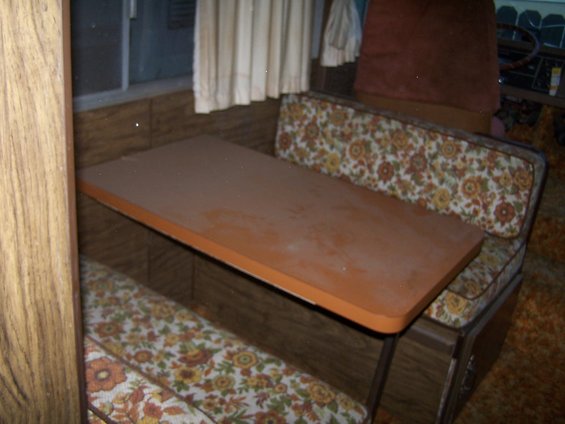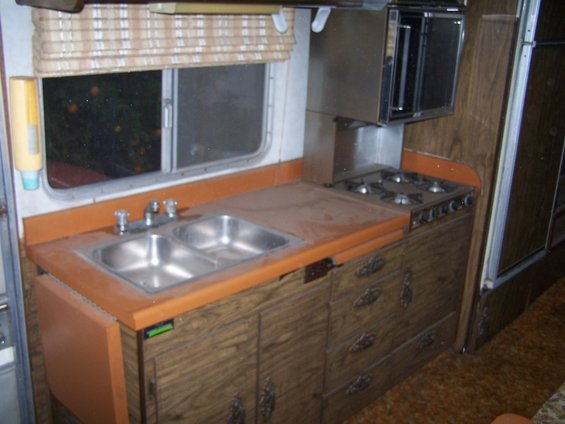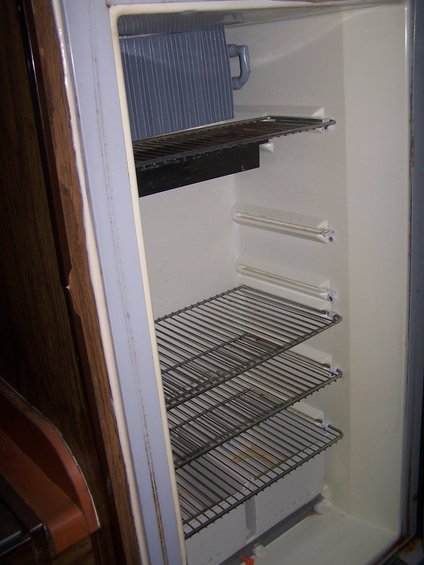 Down the hall. Bath on the right, "Master" Bedroom straight ahead.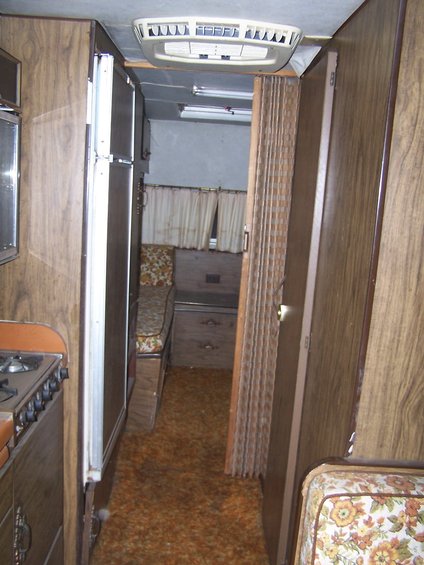 Fancy door closed.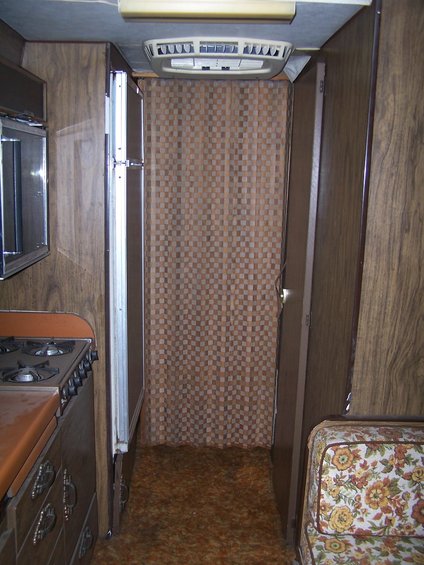 Bathroom.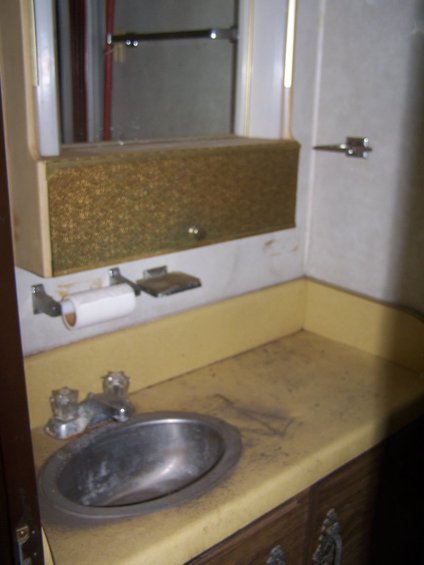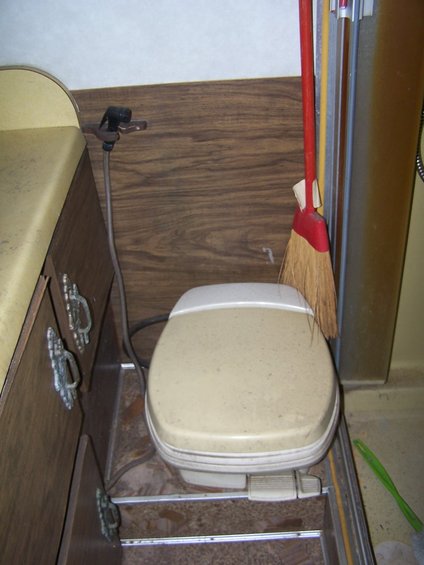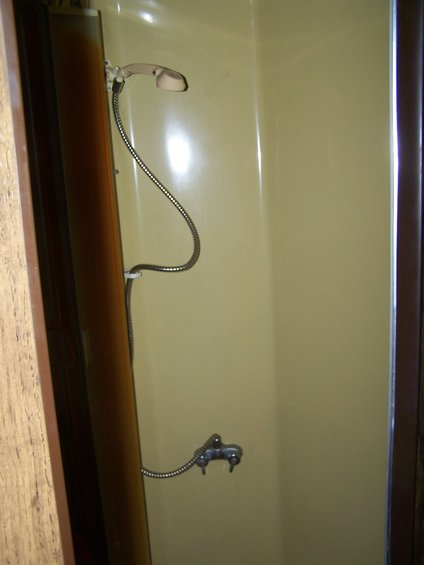 Vents & water damage.
Kitchen.
Bath.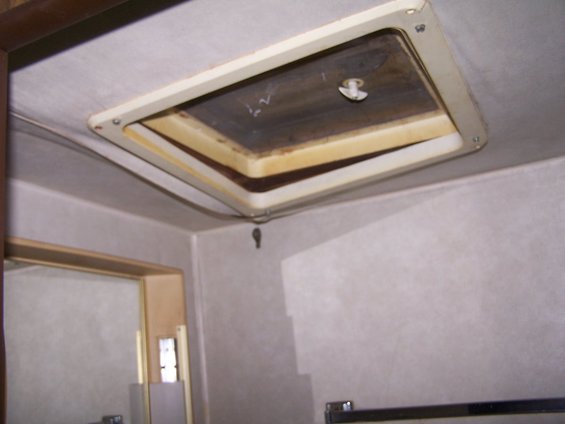 Bedroom.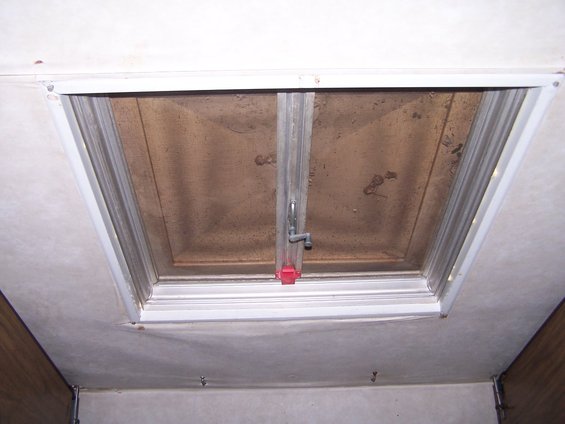 Air conditioner.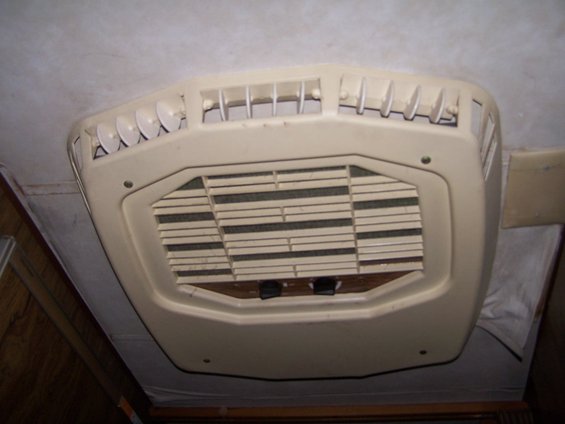 Roof.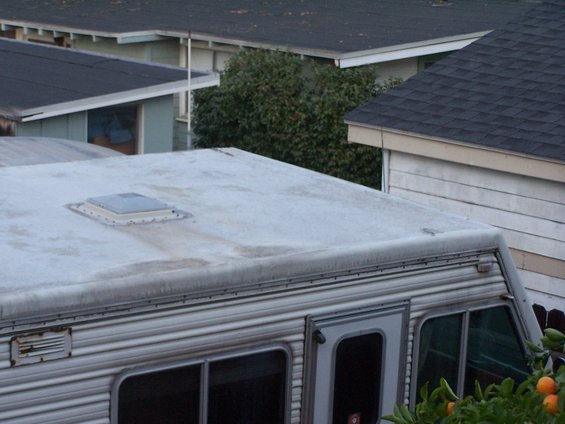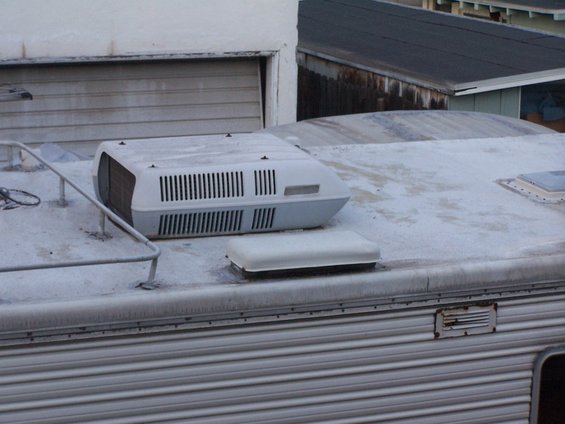 From inside the antenna folds down to travel, & rotates to adjust the signal.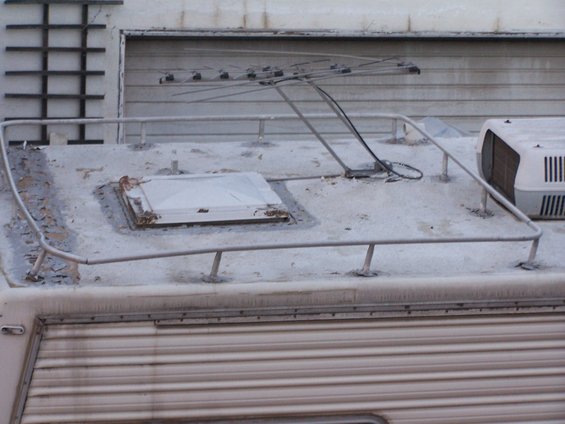 A few more pics
.
Bottom line, it's a $250 motor home. It looks like it has some usable stuff, but it needs work. That's why it's a $250 motor home.