Discussion Starter
·
#1
·
Ok. Just tossed this together in about 5 minutes, so don't beat me up too bad on the 'small stuff'
I'm a Computer Egg Head by day...by night, I'm a vinyl lettering guy. I'm in between some new equipment I'm getting, and I'm looking at my first project being my BKO. I
REALLY
like the EB BKO's with the tan fiberglass top and two tone, but I ain't got an EB BKO... so...
I was thinking of doing something down the side (tribal was first thing that came to mind) of my BKO. Here are a couple ideas I tossed together. I'm working on finding or making a better tribal horse...but with the whole "Bronco" thing... I thought a tribal horse would :rockon I have about 100k images to go through, so it may take a while to find the right one
Anyway, I have been wanting to paint the top tan but I don't think it would look right on my green BKO unless I have the same color somewhere else. I'm not a paint man, so vinyl it is
THIS IS HER TODAY :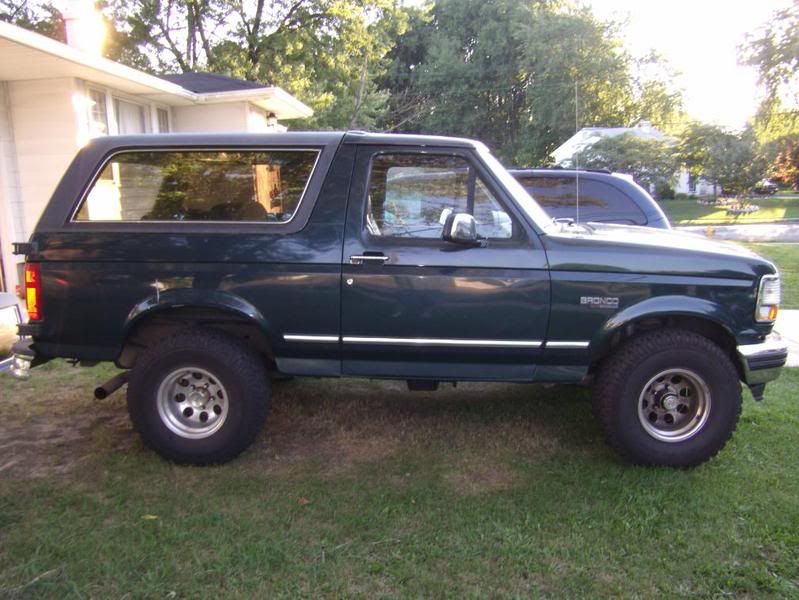 Here's what I was toying around with...all be it briefly. I'm going to sit down and look at it a little deeper in the next few days and see what other stuff I have...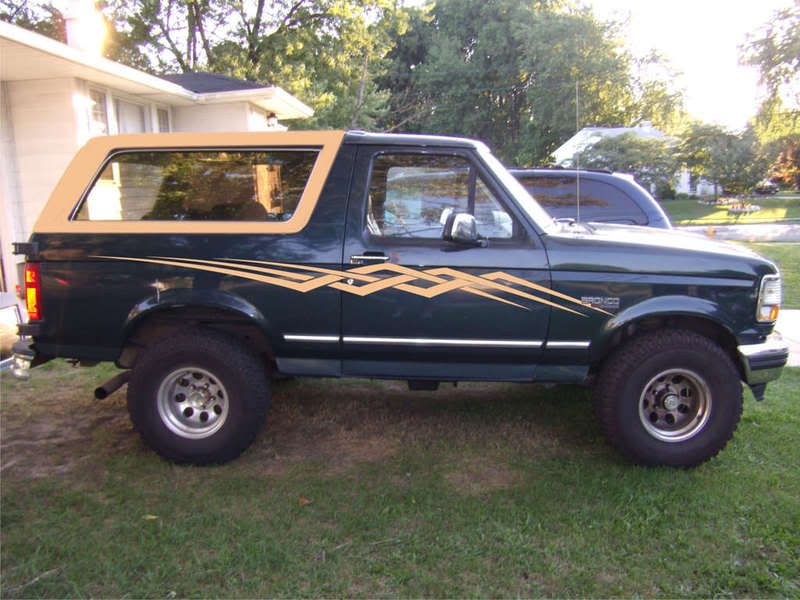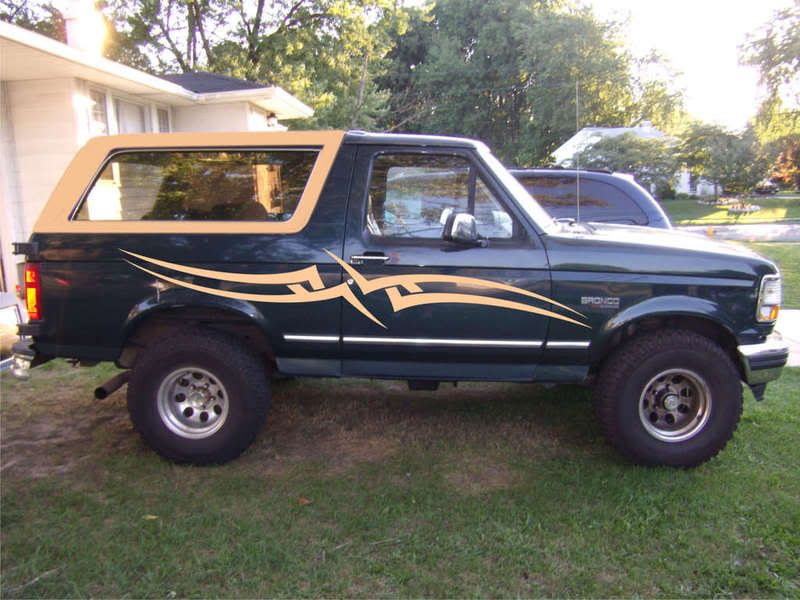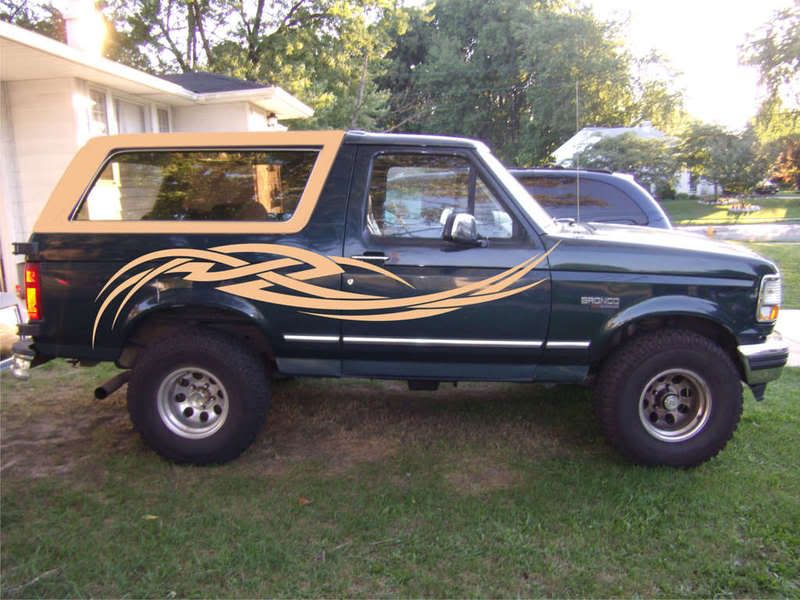 This is too feminine for my likes... but I'm thinking something more tribal and less Frilly with the horse theme might be cool...