Discussion Starter
•
#1
•
This is the second time I've went with my buddys club, they're great guys. There was a lot of trucks today so there was a lot of waiting around, but still had a pretty good time. Next weekend is a two day event w/ my club (Northeast Okla. Trial Hunters), I promise you at least one rollover pic from it. :toothless
I really dig this Scout, he did real good with those little tires.
These Rubicons are very capable in stock form, the crazy old man behind the wheel drives the piss out of it.
Another well built rig
I wheeled with a freakin hummer!!!!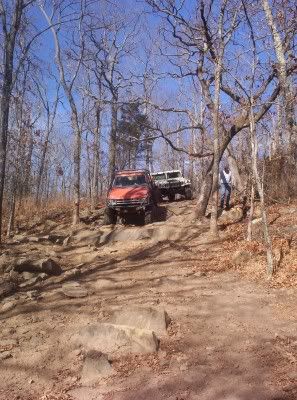 Excuse me while I whore some pics of my rig.....sorry :toothless
Daaaang, who's that outlaw???? ////sorry joe dirt is on the tv right now////////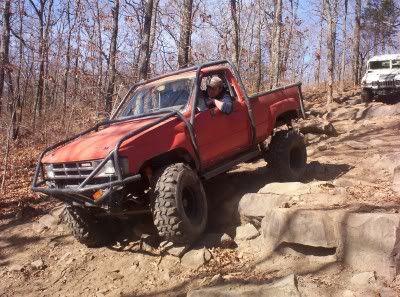 The Hummer was bad ass, but out of his element on are little trails. The guy driving it was cool as phuck, he made the hummer fit everywhere my little yoda did. He widened a few trails too, he really beat the shit out of that thing.:thumbup
Nice tow rig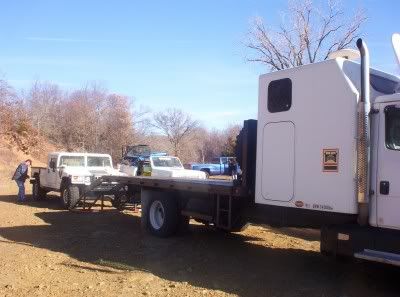 Attack of the Samurai's!!!!!! I really really want one of these.
Some group shots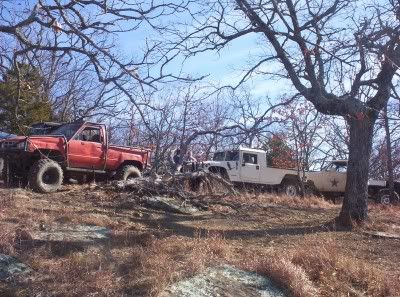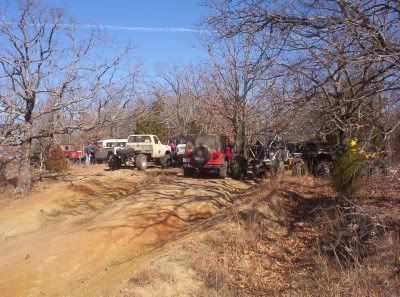 Tube buggy......yawn
A few very sterile non wheeling pics...I was feelin a little artsy fartsy :thumbup