Discussion Starter
•
#1
•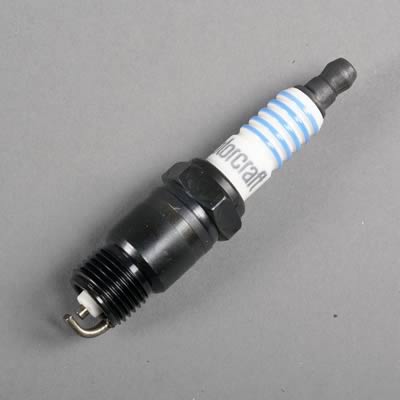 The spark plug gap has a direct bearing on the amount of voltage you require from the ignition system. The bigger the spark plug gap, the more voltage you require to have the spark arc across the gap. With that being said, it is true a larger spark plug gap can increase available air/fuel mixture coming into contact with the spark making it easier to ignite. Hence the recommendation for a quality high voltage ignition coil and at least 8mm spiral wrapped core spark plug wires when increasing your spark plug gap for better performance.
However, it's not simply a matter of increasing the spark plug gap and the output voltage from the coil. First, there is a limit to the amount of voltage your existing ignition system can handle. It takes approximately 10-14,000 volts to initiate the spark across the OEM spark plug gap. After the initial arc, the voltage required to sustain the arc is much less and drops off significantly. So while you may have a 48,000v coil you can't actually get that across the plug. The extra power increases coil saturation time (dwell) and becomes reserve voltage which compensates for worn plugs, increasing resistance in wires and carbon fouling.
Secondly, there are other ramifications, such as an increased maintenance cycle which equates to time and money. Think about it, a spark plug electrode gap at .054 will continue to wear to an even larger gap requiring even more voltage further stressing the coil, cap & rotor and wires. This is especially true with the recommended Copper Autolites which are excellent conductors but wear more rapidly than precious metal spark plugs. NGK states that a normal rate of gap growth in a 4-stroke engine is 0.00063 to 0.00126 inches per 1,000 miles. That equates to 0.008 to 0.015 inch increase per 12,000 miles, or a gap of up to 0.069!
Additionally, too large of a Spark Plug Gap can cause the following:
Plug wire leads will break down at a faster rate due to the added resistance as the spark tries to reach ground.
Rotor, distributor cap and the center carbon in the distributor cap will show decreased service life.
The chance of spark scatter in the distributor cap increases.
The center electrode may not line up properly.
A higher rate of misfires, loss of power, plug fouling, poor fuel economy, and accelerated plug wear.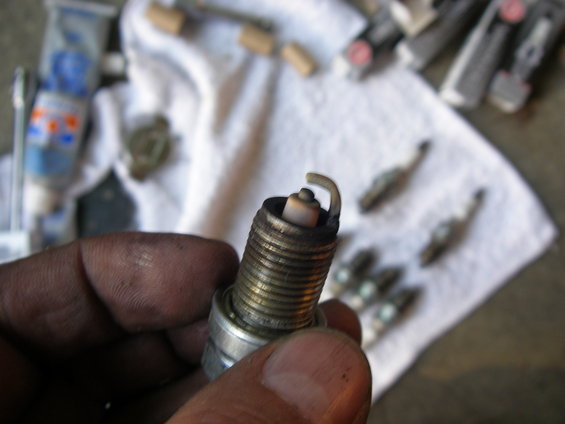 The fact is increasing your spark plug gap increases stress on your secondary ignition system which has a direct affect on performance and service life of components. I personally change my spark plugs, cap & rotor at least once a year and my wires every other year. I also use the AFR recommended .040 spark plug gap on my 5.8L (6.7L) to provide resistance against carbon fouling as this can further stress the secondary ignition system, especially on a performance engine with increased compression.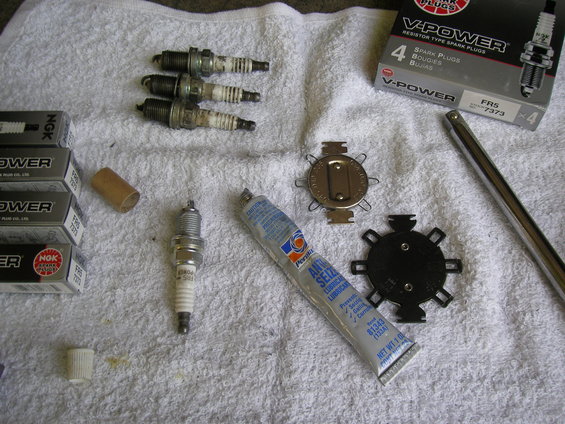 Now with all this being said, 1989-1996 5.0L Bronco engines specify a 0.052-0.056 spark plug gap from the manufacturer. This is not an increase at all providing that you are using the correct Copper Autolite 25 (.054) spark plug as opposed to the 5.8L Copper Autolite 24 (.044) spark plugs. Attempting to increase a .044 spark plug gap to .055 may significantly alter the electrode to ground angle which must be parallel causing rapid spark plug wear and further stressing the secondary ignition system.
As for precious metal spark plugs such as Platinum and Iridium, they do in fact have a much longer service life but are not as good of a conductor as Copper or Nickel Alloy. Additionally, manufacturers never recommend altering the precious metal electrode gap due to a smaller electrode diameter, alloy brittleness and electrode to ground alignment.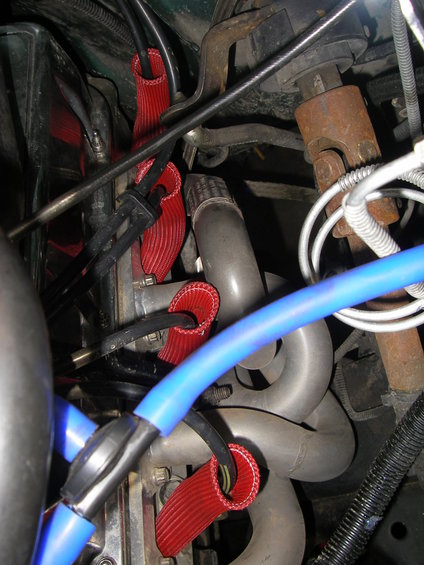 Another consideration that should be taken into account is the extent of any modifications that you may have made to the engine. As an example, NGK states that when you raise compression or add forced induction (a turbo system, nitrous or supercharger kit) you must reduce the gap (about .004" for every 50 hp you add). This is due to more compression creating additional heat which requires a colder heat range spark plug along with a smaller plug gap to ensure proper ignitability of a denser air/fuel mixture. However, when you add a high power ignition system (such as MSD or Crane) you can open the gap from .002-.005".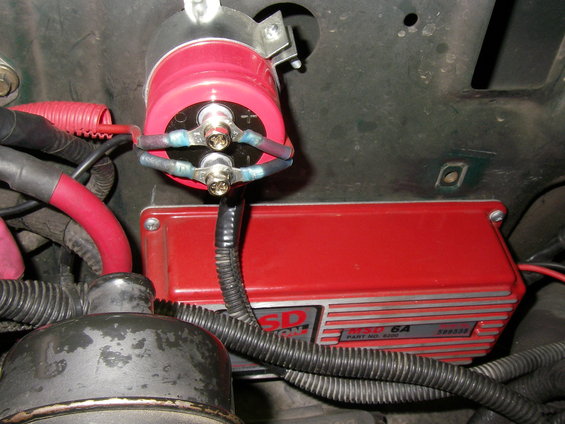 In summary, increasing your spark plug gap beyond the manufacturers recommendation can increase performance, yet this performance increase is not without other secondary ramifications. There are limits upon how much you can safely increase your spark plug gap which include driving style, maintenance intervals and secondary ignition components. Manufacturers do not recommend exceeding .008 increase or decrease in the recommended gap.
Again, many are blinded by the significant performance increase of a simple tune-up on an aging secondary ignition system.
My goal is to assist other Bronco owners in making an informed decision prior to altering their factory spark plug gap.