This is basic Tech that everyone needs to be reminded of...
When installing new Spark Plug Wires, the boots and wires can easily become damaged due to improper handling. This can be very frustrating especially with the cost of quality parts with the anticipation of a well running truck after a complete tune-up.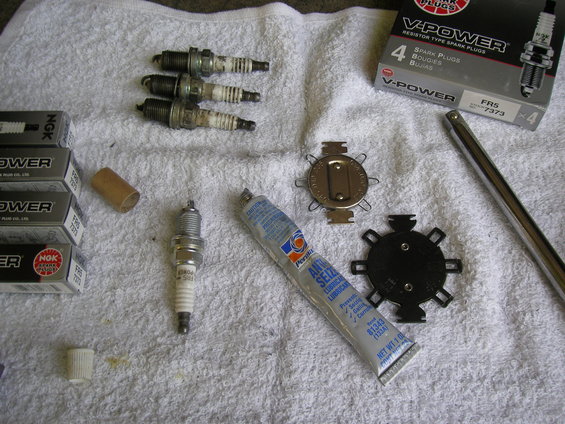 The Spark Plug Wires should always by installed or removed by handling the boot and never the wire. Pulling on the wire can cause an unseen loss of electrical contact or the wire can even become completely separated from the boot. Fortunately, a quality set like the
Accell 300+ Ferro-Spiral Race Wires
below come with an extra wire for just these situations.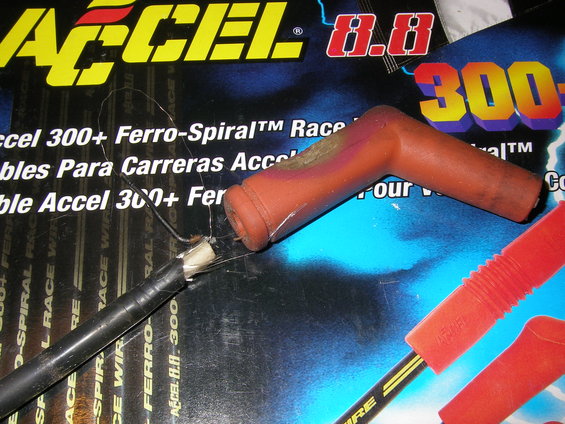 The use of a
Spark Plug Boot Removal Tool
can reduce the potential for damage. When using a Spark Plug Boot Puller, first twist the boot to break it free from the Spark Plug Insulator (porcelain). Grab the boot with the puller (or by hand) as close to the engine head as possible to prevent over bending or torqing. Pull in a straight motion at the same angle of the Spark Plug to prevent breaking the Spark Plug Insulator.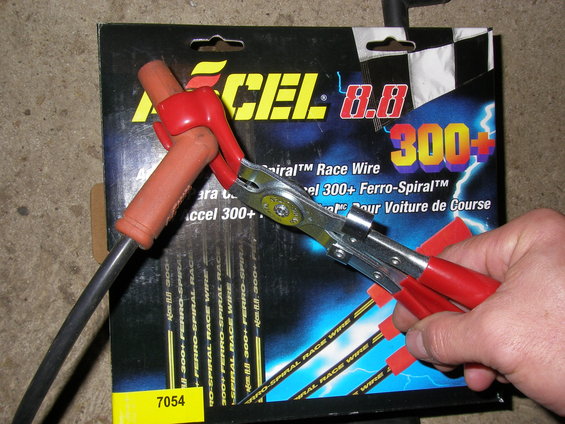 When reinstalling, always use Dielectric Grease to prevent heat from causing the boots to stick to the spark plug insulator (porcelain). The photo below may appear to be an over use of Dielectric Grease, but it is actually a small amount at the mouth of the boot. This will self-spread upon twisting the boot when installing.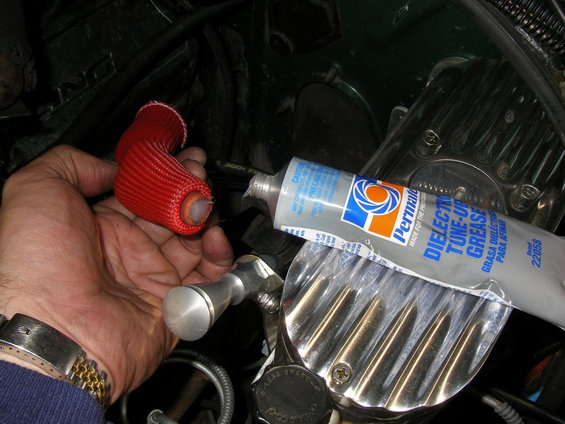 Radiant or conductive heat from the exhaust manifold or headers can also cause damage to the wire or boot. I use 45° boots to angle them away from the headers. Straight boots, such as MSD, are usually designed to be manually bent or angled to prevent direct heat contact.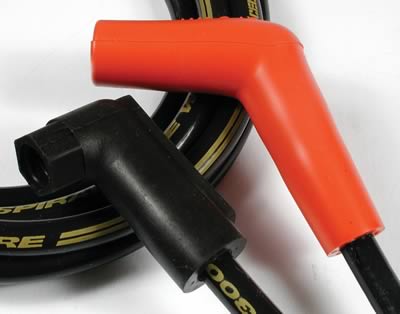 If your spark plug boots have visible discolored spots, are porous or have inconsistant soft areas, you have radiant or conductive heat damage. This can affect the insulative qualities of the boot, cause additional resistance or even break the internal wire causing a complete short and ignition mis-fire.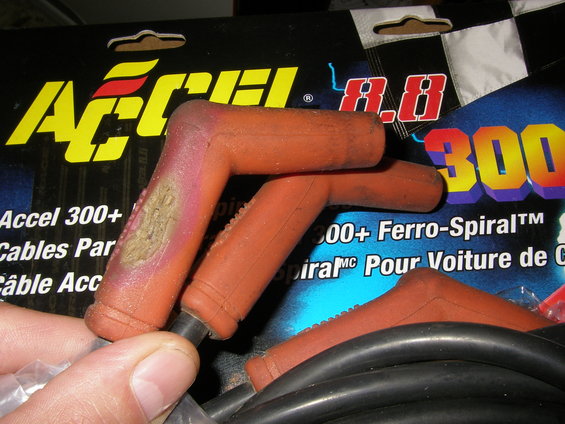 On a peformance engine, especially with headers, consider using heat protection boots such as the
DEI Protect-A-Boots
below. These are constructed from a high temperature resistant fiberglass composite material that can withstand 1200°F direct continuous heat. They simply slide over the spark plug boot before installing and then should slide right up to the head.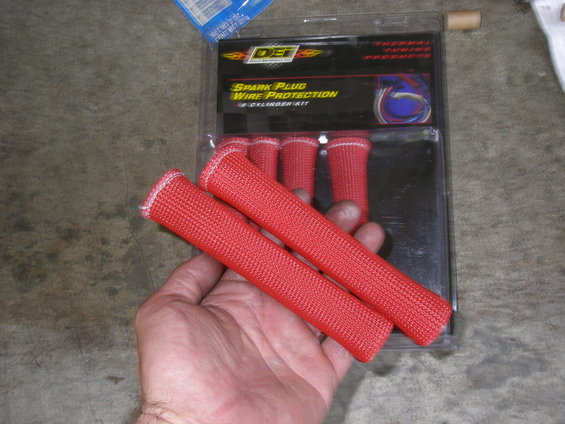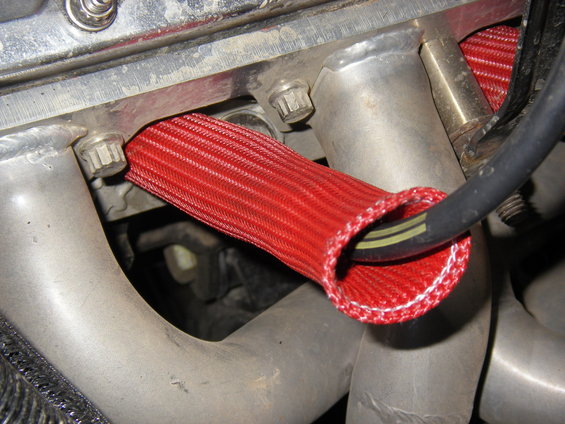 Think they don't work? See below... :shocked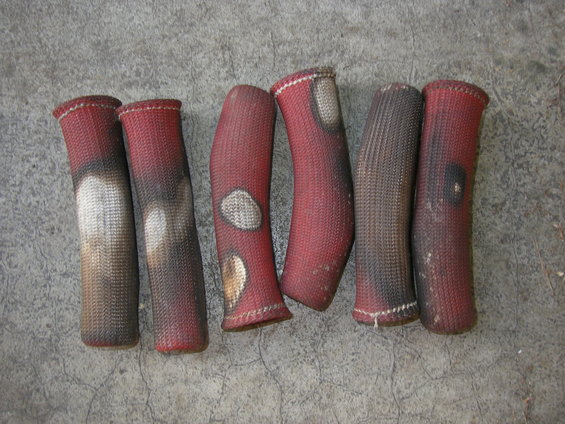 Finally, the use of correct wire length and wire separators will ensure that wires do not flop down and make contact with hot or sharp objects. Custom fit wire sets, or assembling them to length yourself, can make a clean and neat custom appearance. Using wire separators will not only control unruly floppy wires, but will also separate wires #1 and #3, and #5 and #6 on 1994+ 5.0L and all 5.8L engines preventing ignition cross-fire.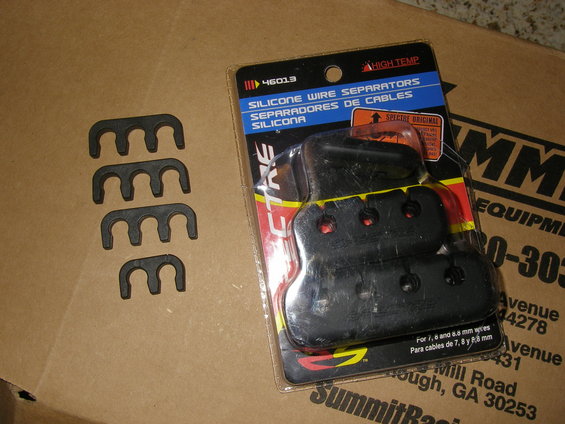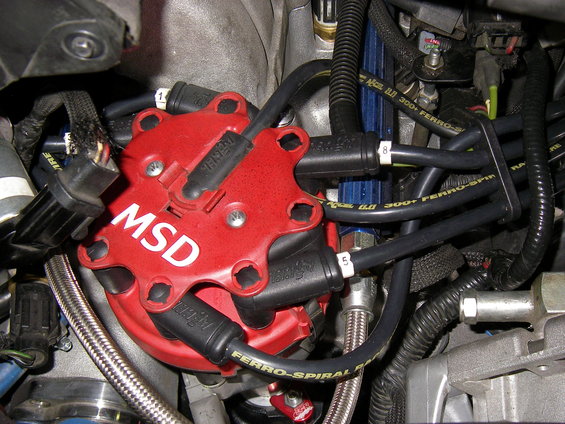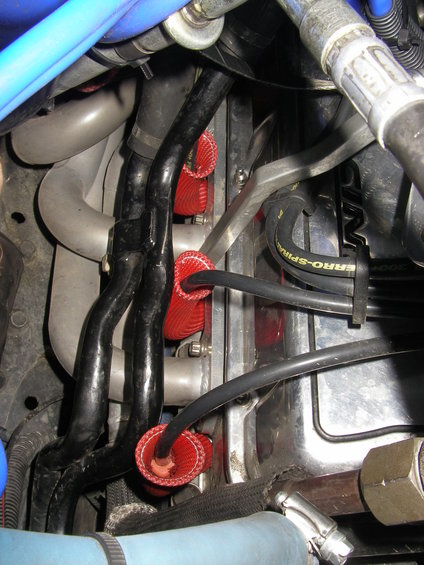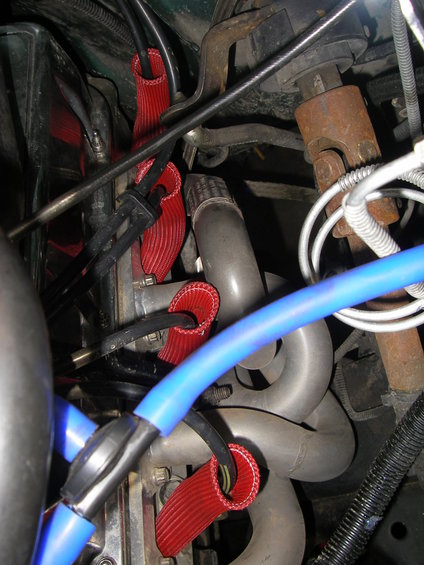 :thumbup