Well fellas, after looking around and finding a donor, started the swap this last week.
Donor is a 1996 Econoline, recipient is my 1983 Bronco. Got engine/tranny/transfer case out, and tranny is at the shop. Having the tranny freshened up to take the higher torque, and having a shift kit installed. Have a fuel pump on order and poking around for an A9P to run the thing (was mated to a E4OD, going up against a C6 now). Am waiting for the engine and harness to dig into the wiring nightmares - hoping they aren't too bad. Pick up the engine end of this week.
Will let y'all know how it progresses.
Update 23Dec2010 - pictures of the final product (will add in-process after the turn of the year)
Have yet to do some serious clean up and hook everything back up (cruise control), but I was running against the clock on the install. Weird van intake still very obvious - planning to swap that with a K&N FIPK or similar style that lets me get rid of the 180deg bend and hot radiator air intake.
Update 15Jan2011 - pictures of in process
Had to trim one corner of one of the engine mounts to get it to sit flush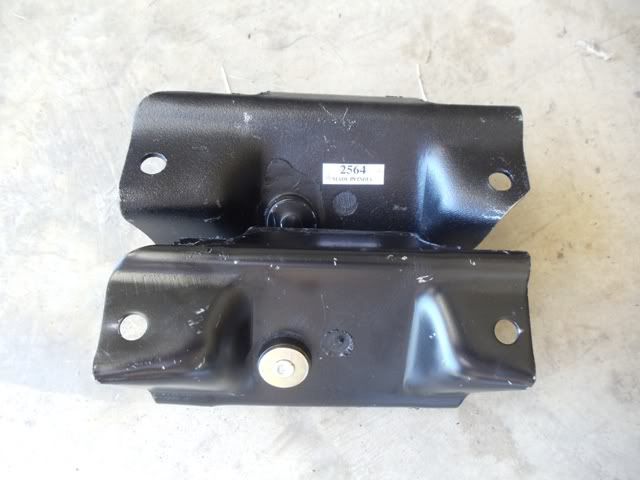 Wiring harness before...what a mess. Took two days to go through the wiring harness and trim it down to just what I needed. Used the distribution block as it had the fuel pump and PCM relays and fuses, just cut and capped the wires I didn't need.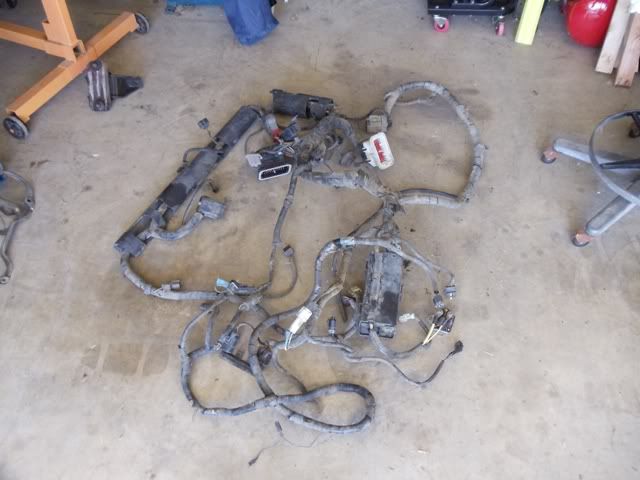 General overview image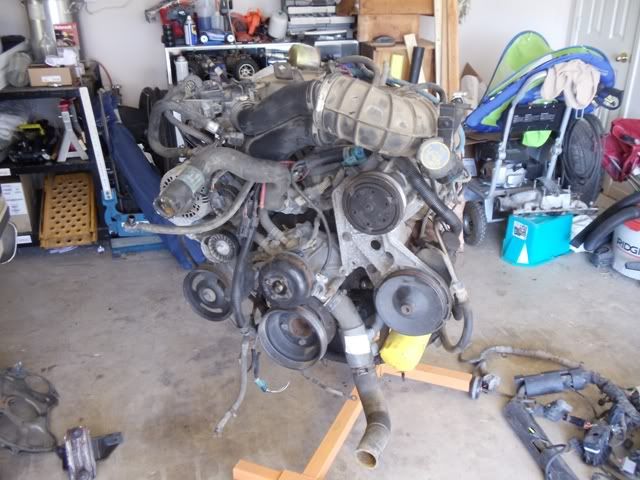 Again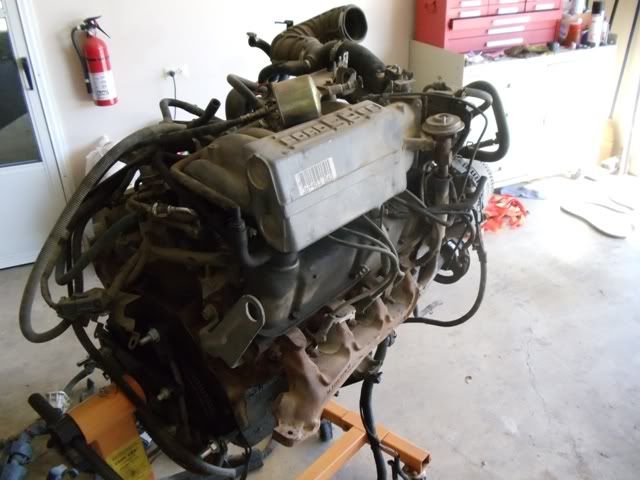 Had to clearance some sheet metal to get the header on the driver side to stop hitting the sheet metal.
Pic added 2/12/11
Used an inline fuel pump, and the fuel lines/fuel filter setup from the donor vehicle. Used the existing fuel line on my Bronco for the return line, and silver soldered the line into the fuel pickup plate in the fuel tank (dismounted it first - didn't feel like burning to death that day)
Got about 12mpg highway heavily loaded, running 70mph average on a long road trip. About 11 mpg heavily loaded, pulling a boat on the way back, and about 9.5mpg heavily loaded, pulling a boat, 10-15 mph headwind. Overall, satisfied so far. Will see what mpg I get running her around 60-65mph highway, as this is how she'll normally be run.