Discussion Starter
·
#1
·
This is one of those projects that probably does not need a write up, but sometimes its nice as a guy new to wrenching to have one, or at least a spot to begin asking questions. So, with that here we go.
Tools needed: A variety of smaller wrenches and or sockets.
Step 1 Disconnect your battery cables.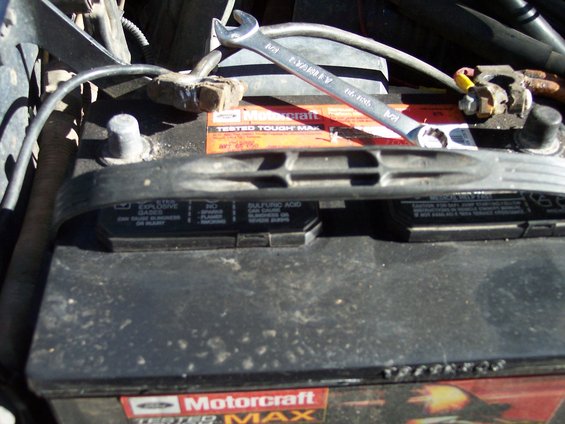 In this pic you can see two large positive cables coming from the battery. The cable on the right runs directly to the starter. The one on the left runs to the post on the window side of the starter relay.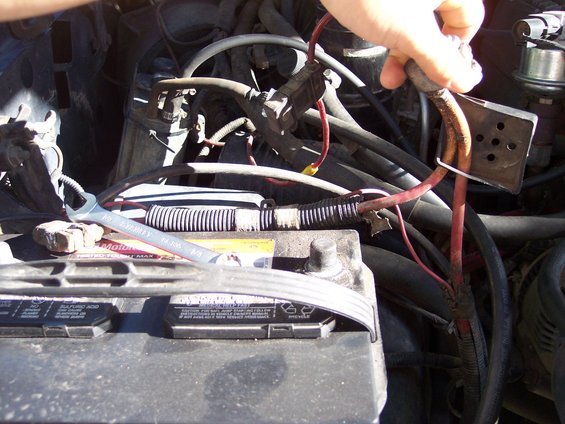 The relay itself is on the passenger side fender (this is NOT the solenoid, this IS the starter relay). Note the smaller wire on the batter side of the terminal. This wire runs from the relay down to the starter.
Step 2. Locate your starter. On my 95, its located on the passenger side under the engine just interior of the stock radius arm bracket. Here it is: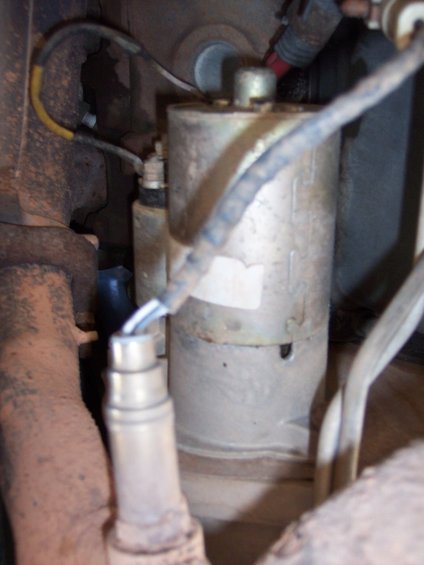 Please note that the round cylinder juuuust poking over the top of the starters body. That is the starter solenoid. On the later years, the starter solenoid is integrated with the starter. If you look very close just on the top right of the nipple at the end of the starter, you can see the cable coming from the battery (its dark, sorry).
Step 3. That cable from the battery runs to a post on the top of the starter solenoid. Remove the nut and lock washer then remove the cable.
Step 4. Next, you will see the relay wire that is attached to on solenoid (yellow wire in my pic above). Remove the nut holding on relay wire onto the solenoid then remove the lock washer and the wire.
Step 5. There are two bolts that hold the starter on. You can see them in the pic below. One is to the top left of the starter, the other is on the bottom. I believe they were 14 mm.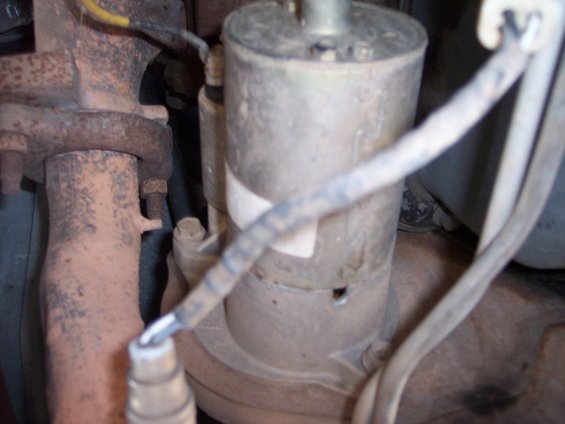 Step 6. Carefully remove the starter. Make sure not to get it caught up on any of the wiring. Once its out, you will see ring gear on the flywheel/flexplate exposed, like this: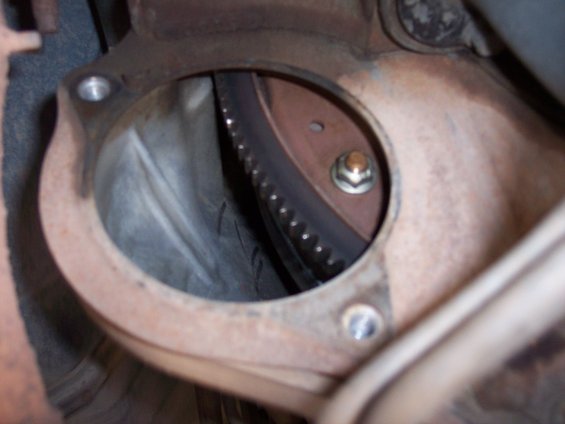 Step 7 – 12 – Do everything listed above in reverse!!
New starter installed: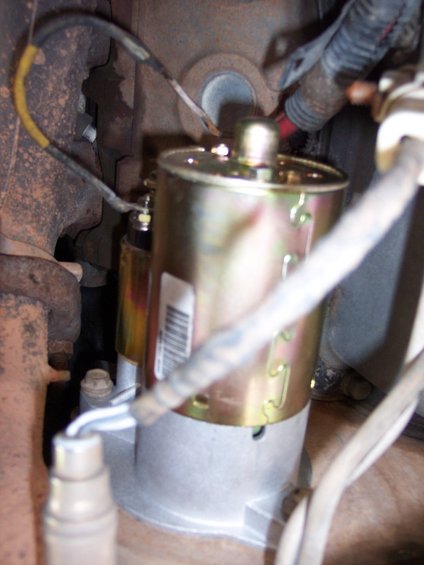 Time: About 20 minutes if you take your time….
Hope this helps someone sometime!!!! Any additons, input or suggestions are appreciated.