Discussion Starter
•
#1
•
My son's (Chemkid) 87 had a problem with the ignition actuator from time to time... you could turn the key and it would engage and start about 50% of the time,, the rest of the time it would take a few attempts and some shaking of the steering column.. so, after reading BroncoBoy's write up, and after we stripped a old column from a 89 we parted out we decided to tear this thing down and fix the problem.
(Bronco Boy's write up) =
http://www.fullsizebronco.com/forum/showthread.php?t=70454&highlight=steering+column
after removing the top end of the steering column, the problem became evident...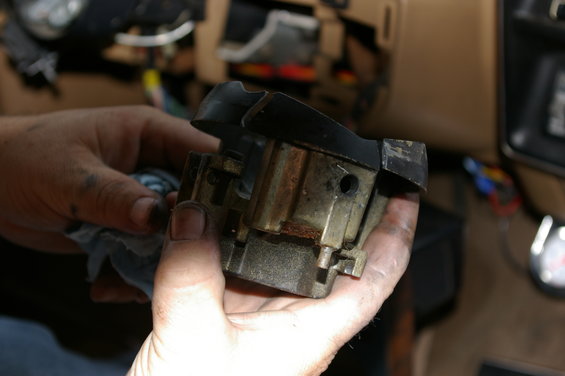 the upper portion of the tilt mechanism that houses the ignition actuator and tilt was broken in half.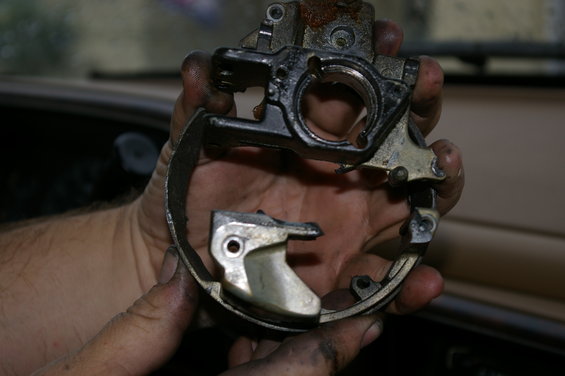 here is a pic of what a complete unit looks like next to the broken piece..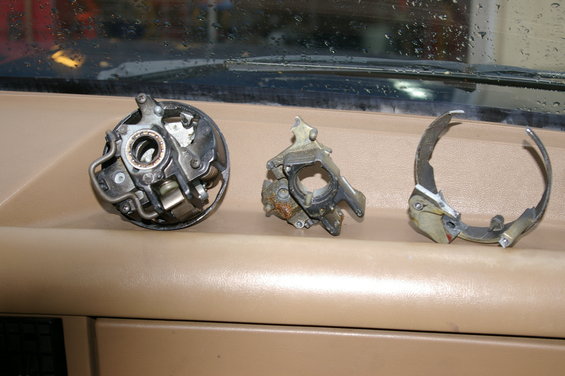 this break was not evident with the column intact as the tension etc of the complete unit held everything in place and hid the outer cracks...
Bronco boy's write up was very helpful, however to fix this problem we had to remove the 3 allen head retainers on the backside of the lower tilt assembly, this was needed to remove the wiring harness so that we could feed it back throught the new upper portion and then back down through the lower half... it is a one way feed as the upper portion of the wiring harness has all of the turn signal, horn etc components.
Chem