I promised a few people updates on the Bronco when it got close to completion. Well, it's getting a little closer.... There are still a lot of unfinished details. Parts in single shear, tubes partially welded, coil retainers uninstalled, limit straps, bumps, etc.
The ultimate goal is to have a reliable daily driver that I can drive to work daily, prerun race courses, chase and pit for friends and just plain drive the hell out of without breaking. Except for the upper shock mounts (front and rear) that I built, the front and rear suspension is Autofab. Wheel travel is around 16" front and rear and the shocks are 2.5"x14" Fox in the front and 2.5"x12" Sway-A-Way in the rear.
EDIT: Both the front and rear shock mounts have been changed to Autofab parts.
Exterior pic:
Radius arms (coil-buckets not yet installed):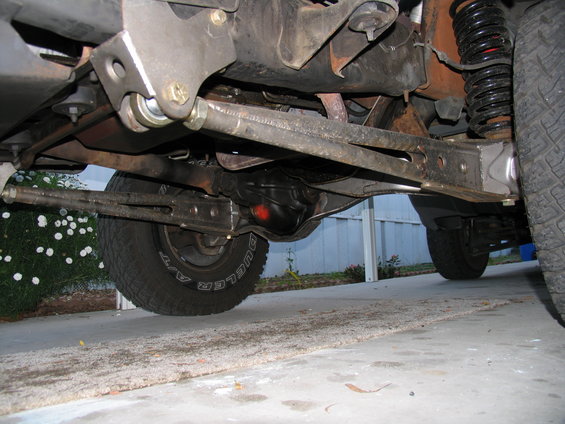 Another front end pic:

Front suspension:
Driver side shock mount. Ignore the c/o hardware, I've been too lazy to remove it: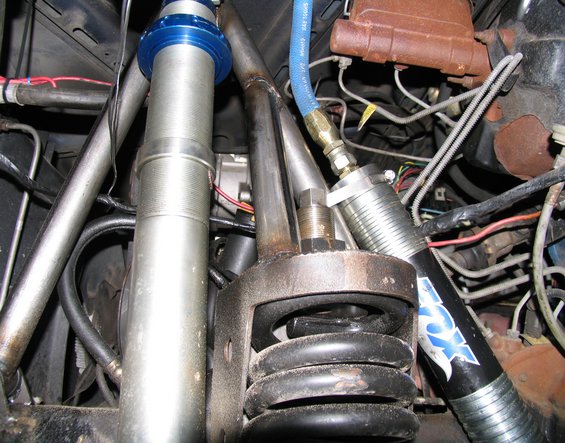 Rear suspension. The rear shocks are currently internal bypasses, but I don't like the way they feel so I'm going to change the internals to make them into regular shocks soon: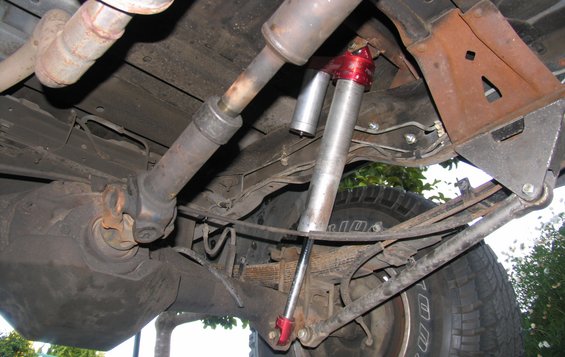 A simple light bar to hold me over till I get around to building a real bumper: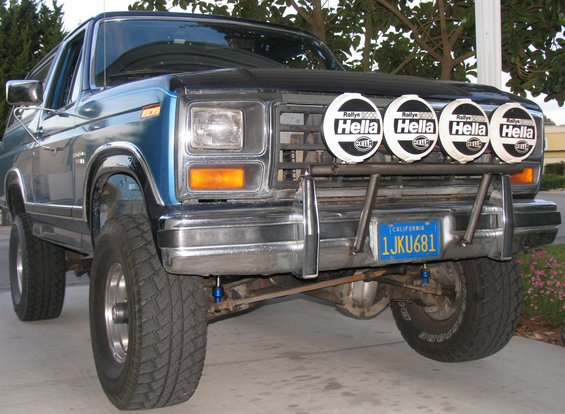 A couple pics of the not-yet-destroyed interior: