Discussion Starter
•
#1
•
Hi Guys,
My neighbour comes over to help me get the axle pivot bolts in. For the passenger side axle assembly, the bolt fell in there easy. But the drivers side wouldn't go at all.
After hours of screwing around (taking the radius arm brackets off, etc, "you push and I'll pull", etc), I take the Superlift bracket off the truck, then discover there's no way in hell it will go on. It seems like Superlift screwed the bracket up. Like the holes were drilled in slightly the wrong spot.
I've got two options: 1. Take the bracket back to Superlift, or 2. Grind out the back of the bracket, so the axle assembly has enough room to move.
The way I see it, I shouldn't have to grind anything out of their brackets... which makes me think that I should return it.
I'm paranoid about getting this thing aligned when it's all done, and if the holes for the drivers side axle pivot bracket are in the wrong spot, this is only going to make it harder to align.
I bought the kit through Jeff's Bronco Graveyard. I rang them up the other day, explained it all, and said how it's only out by about 5mm. The guy on the phone said "oh if it's only that much you could just grind it out".
He said to email him some pics, he'll send them through to Superlift, see what they say.
If they say "it's only 5mm, just grind it" should I? Or should I bitch and complain until they send me another bracket?
Sorry about the crappy night pics, laying on the ground, trying to hold the bracket with one hand. Take a look and tell me what you think. Any advice would be greatly appreciated.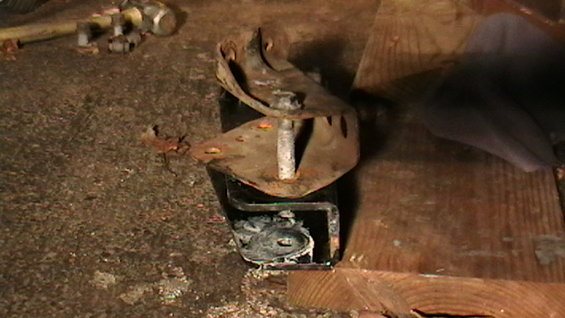 This shot is just to show I've got the old bracket and the lift bracket lined up where the axle pivot bolt goes.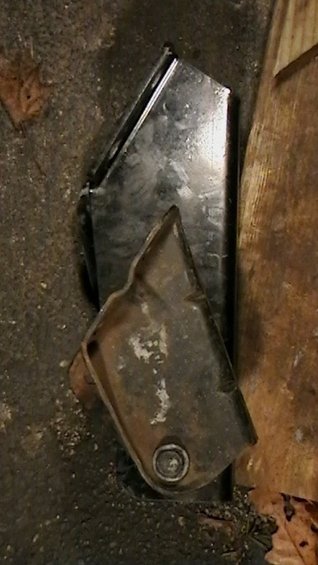 See how much more room there is for the axle assembly on the original bracket.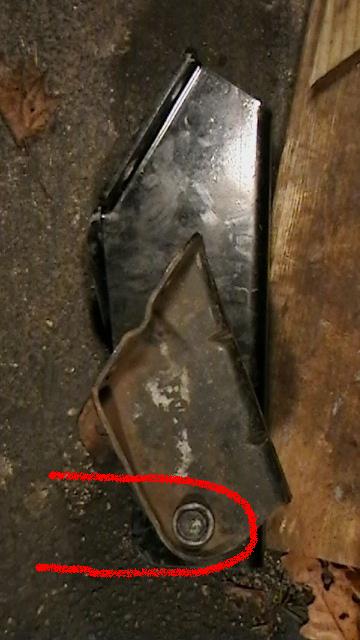 The red line shows where the axle assembly would go.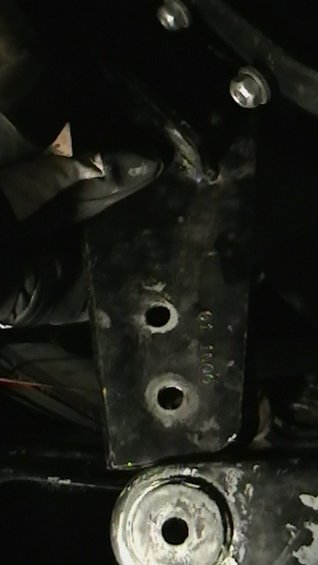 It just aint gunna go. If I raise the axle assembly up, it will hit on the end of the bracket, and the holes in the bracket will not line up with the axle pivot bushings.
The two bolts at the top of the pic are where the bracket should be mounted.