Discussion Starter
·
#1
·
well i removed the sway bar links and drove around town as some have stated. i go to turn and the bronco would lean and sway enough to feel uncomphortable. so i wanted to have something that allowed me to gain space so i can do a knuckle under and remove the swapbar for off road. i look at many different setups and was ready to cut and weld then i found the ford explorer in the junk yard. it links were longer and easy to get. so i removed them and took them home. i found the links as they sat gave enough room for the knuckle under and the removable hitch pins made it a bolt on setup and i got to remove the 4" drop mount for the sway bar to gain more clearence.
Here she is as i started.
Here are the dog bones. i founf the explorer had two different ones avalable a 4" and a 6" so i took both and found the 6" was what i needed.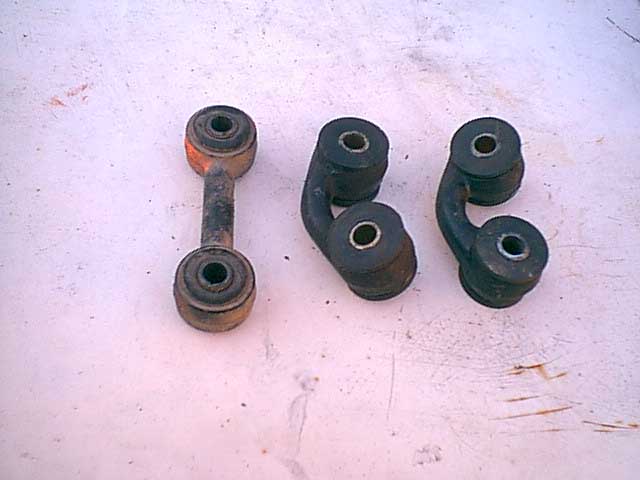 all i had to do was chase the bottom bushing with a 1/2" drill bit and install like stock. here is the pass side.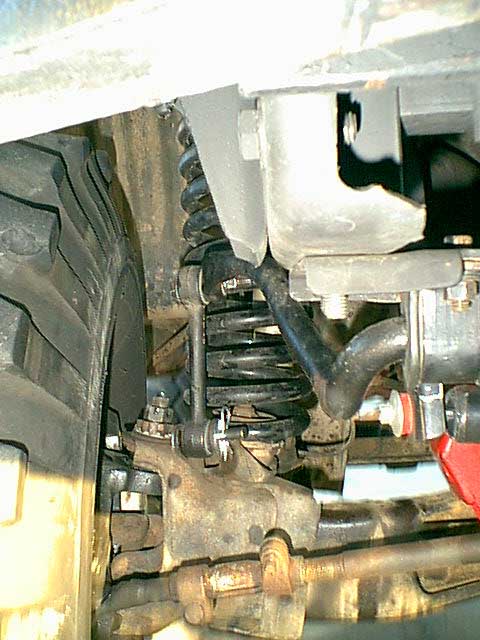 here is the driver side.
i removed the 4" swaybar drop mount and moved the mount a few inches forward. more clearence and fast disconnect.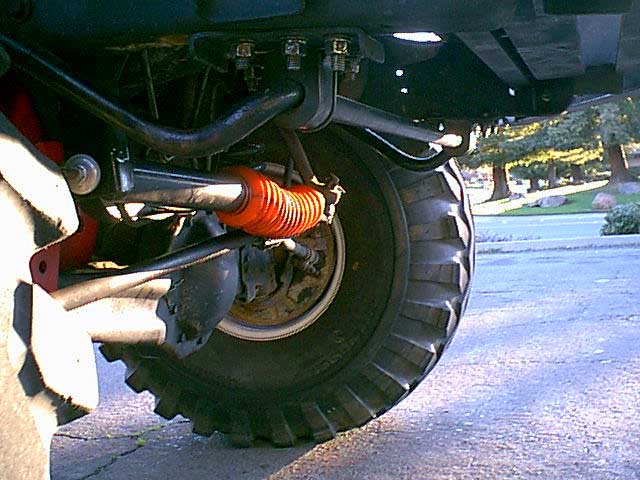 i found with this change i freed up a bind i had in the front end and it went up 2" and now sits level with the rear end. the ride is real good it seems to flex better than before and going around corners it sits flat and no lean. i can pull the hair clip and hitch pin then have no swaybar in 5 min and reinstall all in 5 min.
total cost was under $10 (bolts and links).
mike