Discussion Starter
•
#1
•
well when i first got it, it had 6 inch superlift ttb with no alignment cams and no extended radius arms and block lift in the back on 31's and white wagon wheels, lets just say this thing looked goofy, but, it ran great once you got it started and was only 600 bucks. so i got some power king premium traction tires that measured about 35" tall and since some fool had switched to 16" rims when they installed the waggies the power kings fit perfect.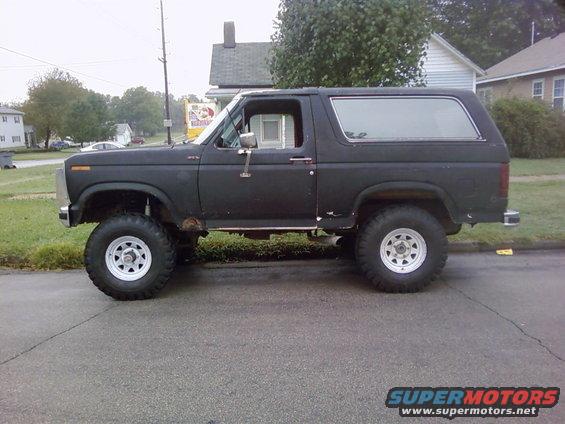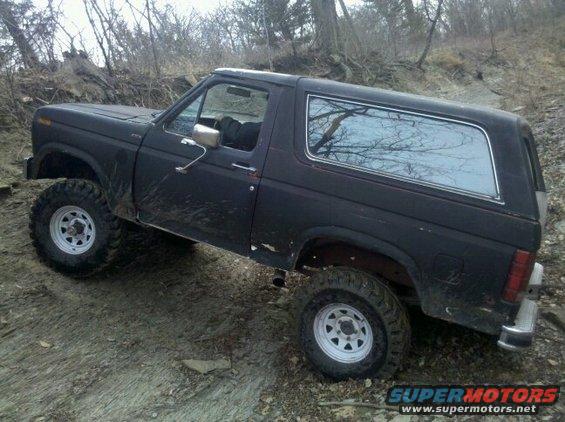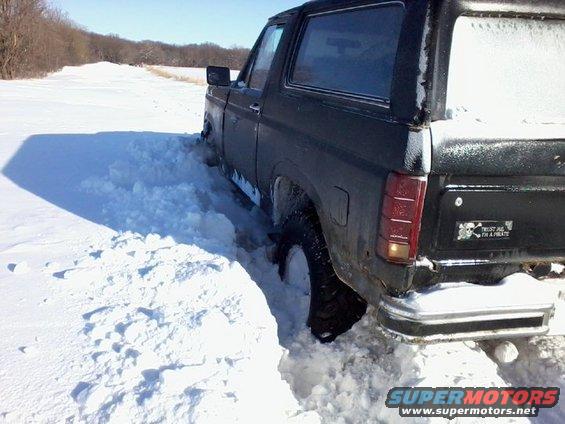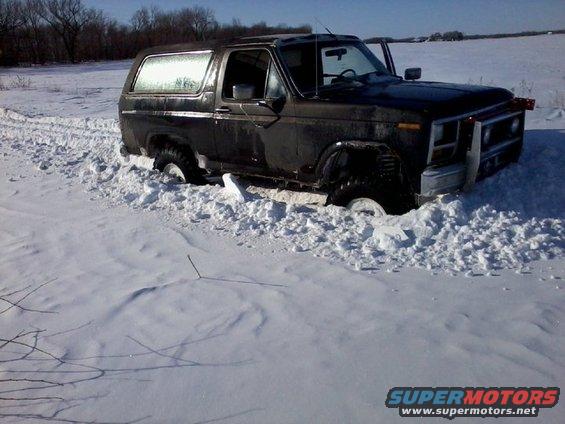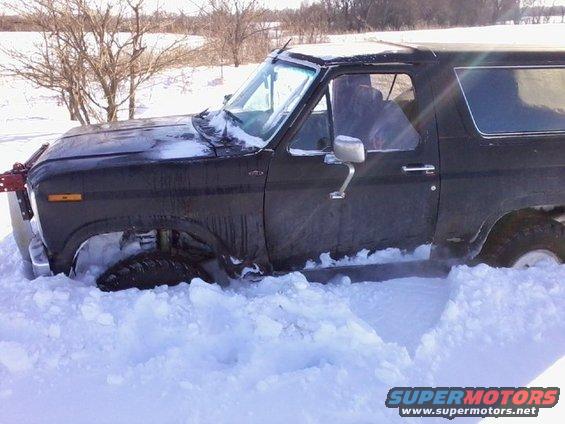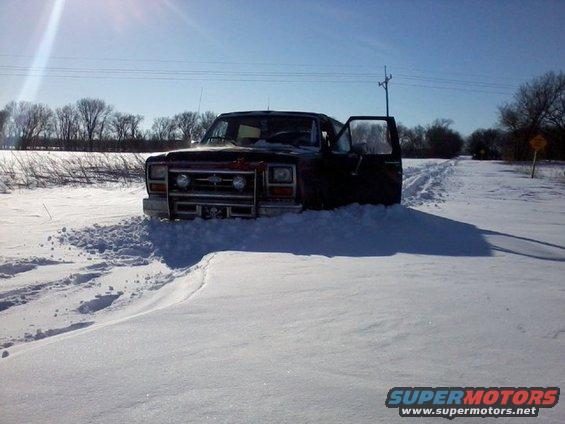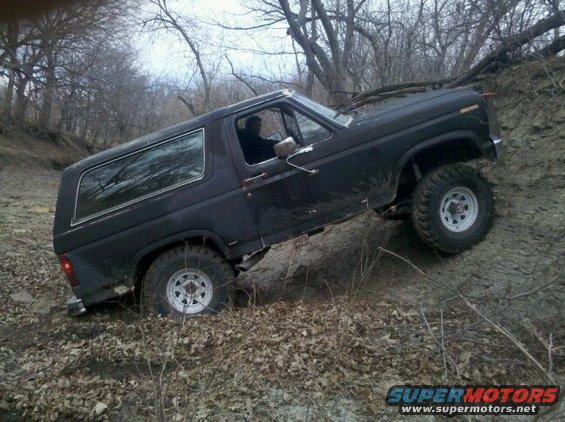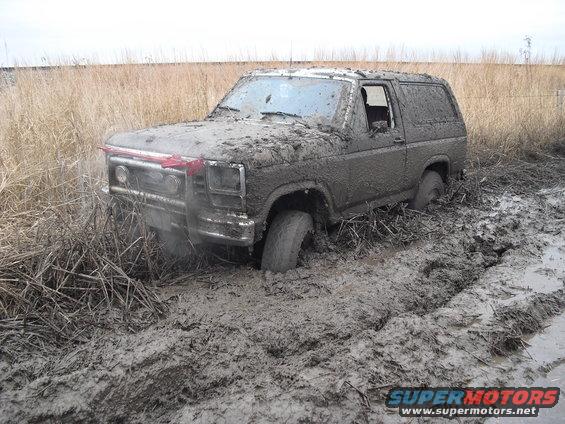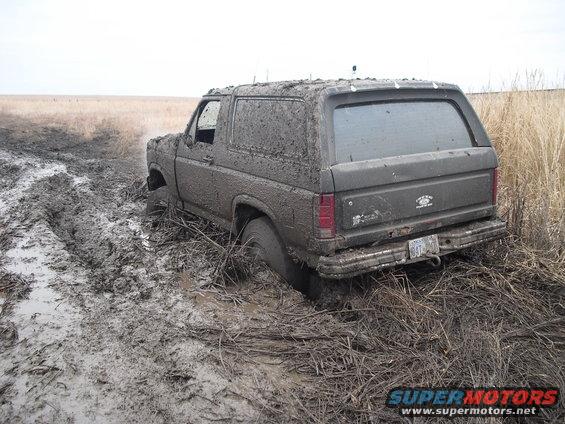 then i started realizing the limitations of the ttb and the aod started spittin on me so i decided time for an sas. at first i was just gonna find a dana 44 to put under the front, well along came some axles out of a 99 super duty, hp dana 50, and sterling 10.5, disc brakes already, 3.73 gears, massive axles and axle tubes, paid 900 for both. decided to use the stock upper coil buckets and shock mounts, also was able to unbolt the lower coil mounts and reuse them on the mounts i made for the new axle, used 1.75 OD .375 wall dom tube for the 3 link and trac bar, used half inch plate to make all link mounts and spring perches and grade 8 3/4"bolts all around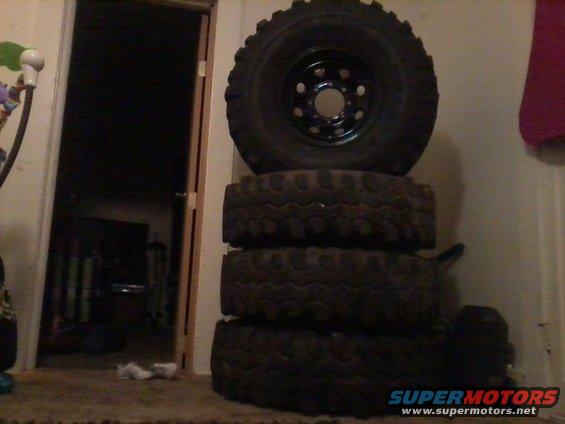 rear end sat lower than the front with the superlift kit now with the rear axle in and shackle flip its a bit taller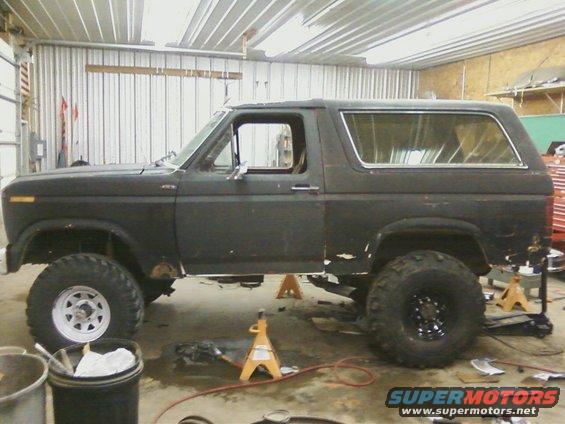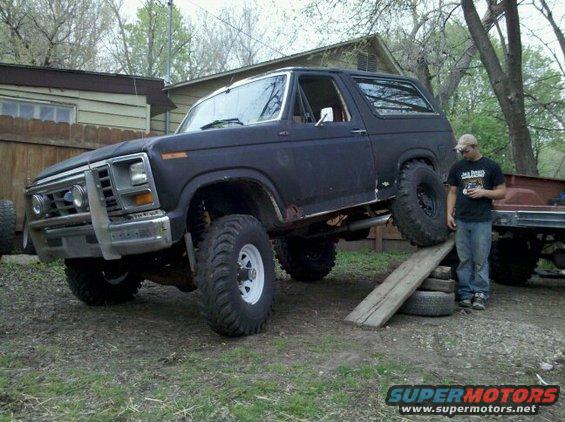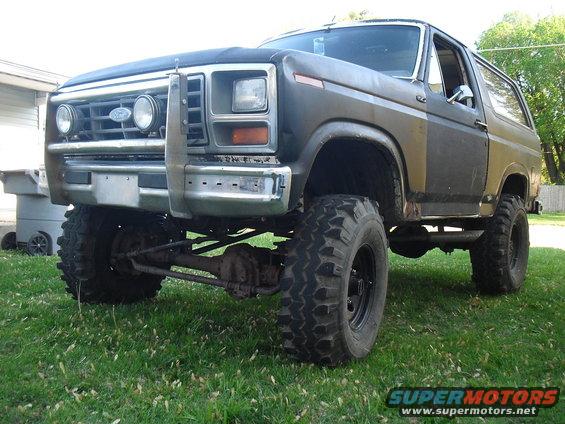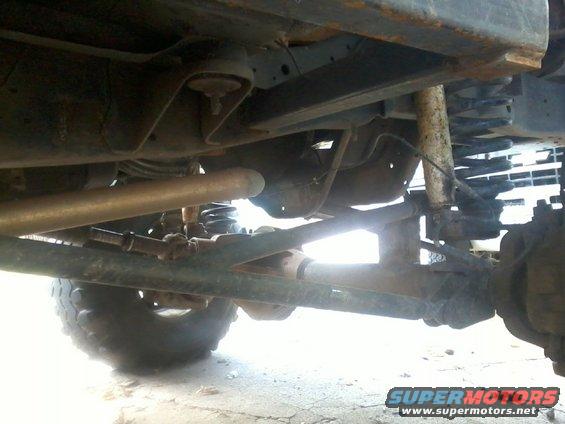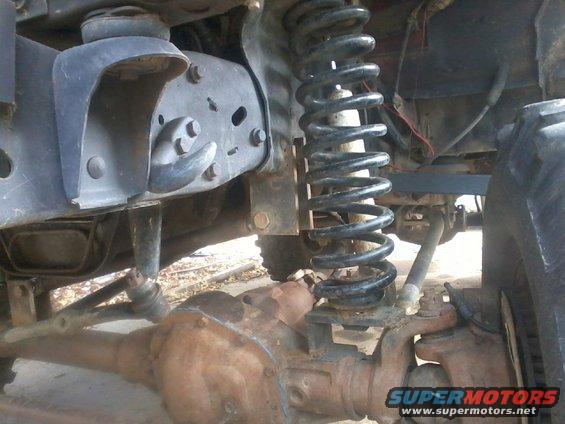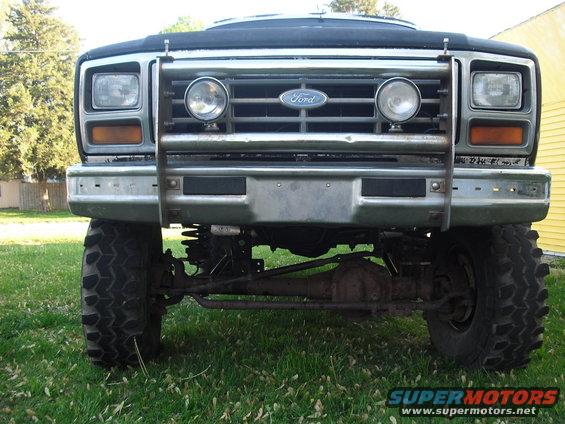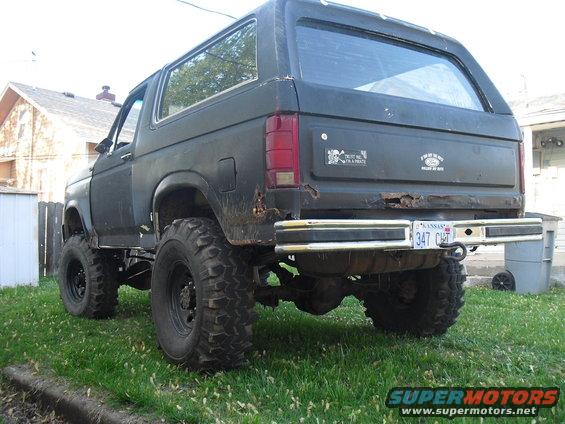 forgot to mention that i put the 4 speed in when we were doing the axles, its a t-18 that i got from the junkyard, bolted straight in all i had to do was drill three holes in the firewall for the clutch cylinder, got everything i needed to do the conversion plus the steering column out of the donor truck for 275.
then i decided it i was time to armor up, i bought a tube bender from affordable bender, a tube notcher from harbor freight, had almost all the other tools necessary.
and some fender trimming
i could fit 44's if i had bump stops on the rear but im probably gonna end up running 42's, the 38's are on it now but they are kinda old, right now it was enough room on the rear if i keep running 40's or smaller i could do rear steer but thats not high on my priority list, but it is on the list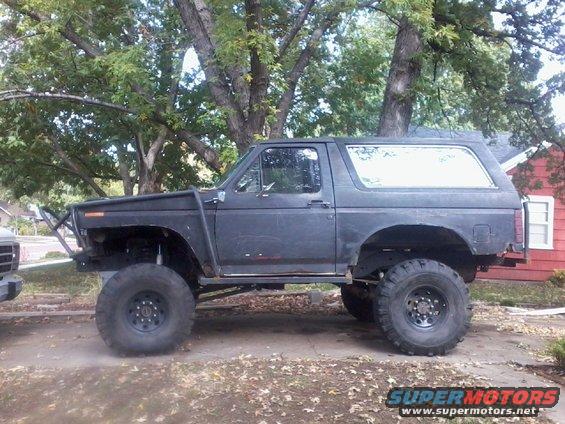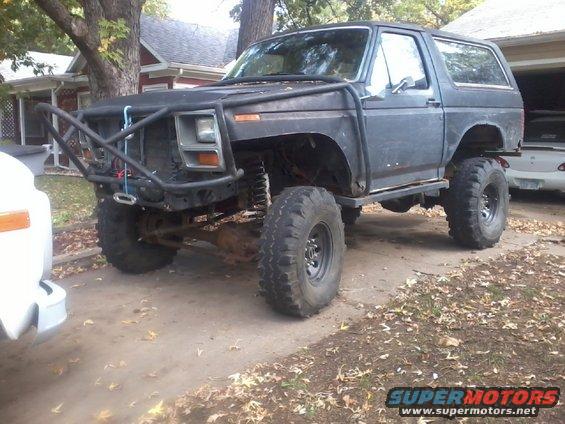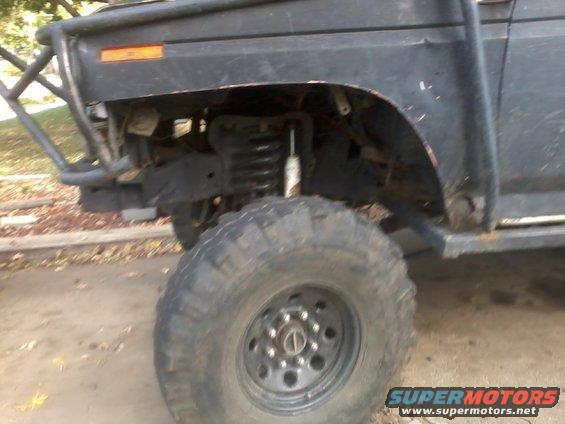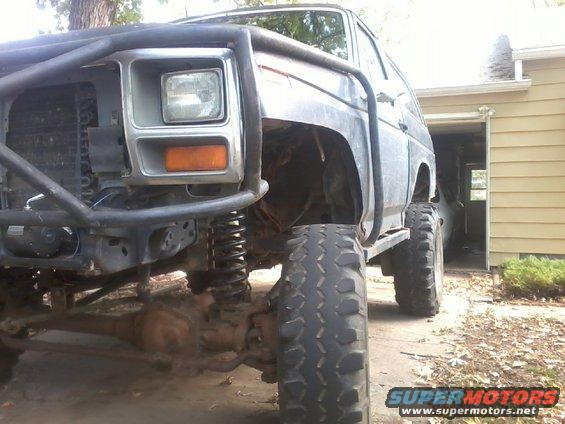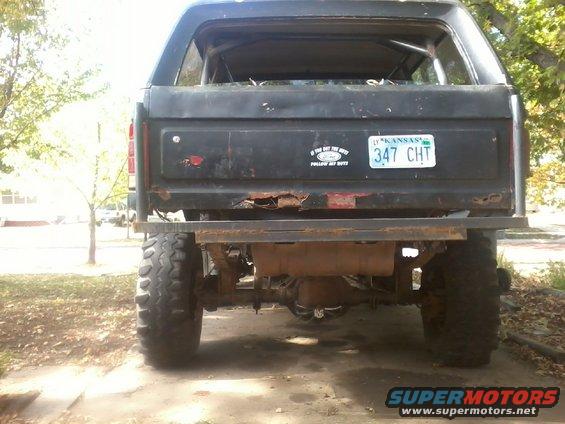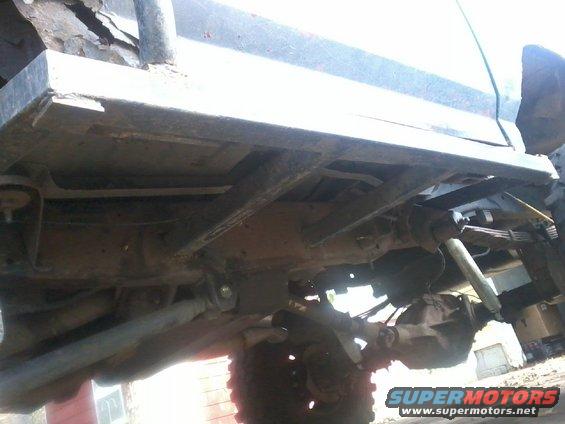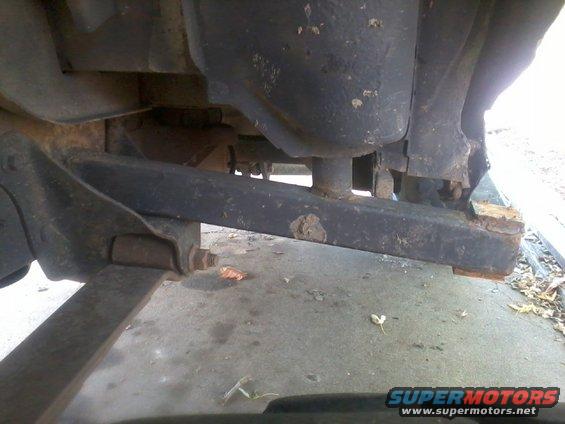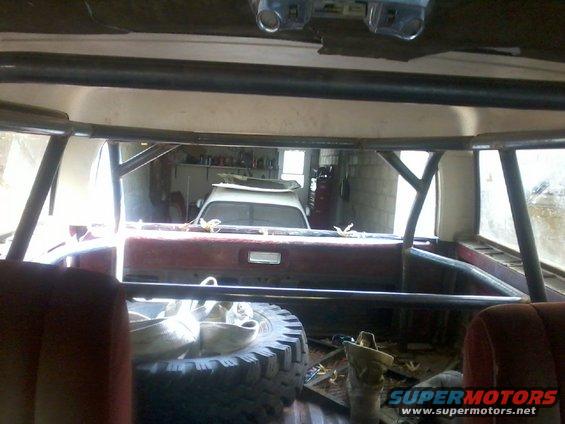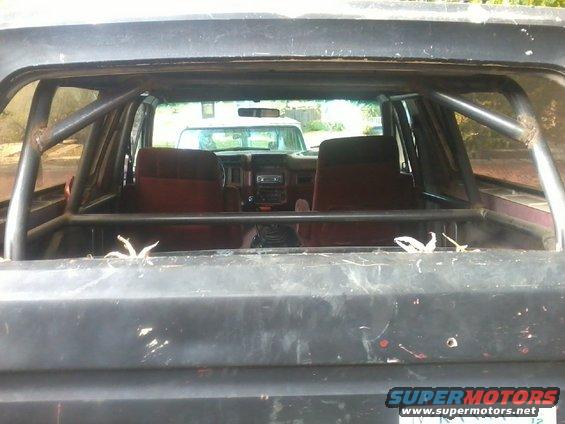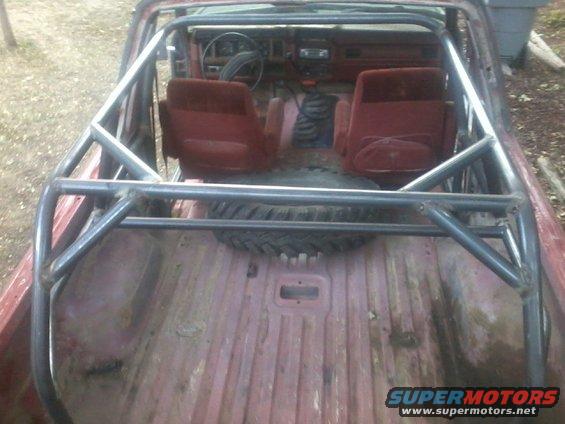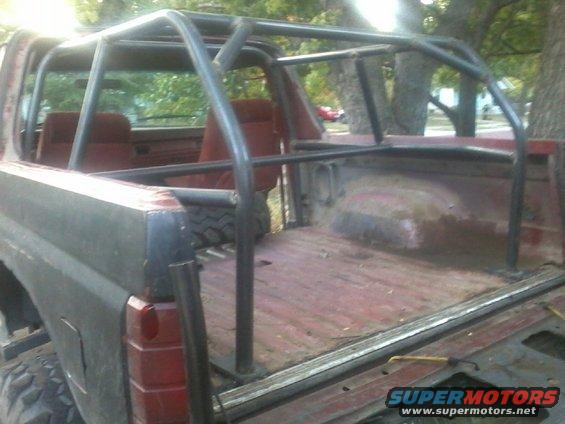 for now the bronco is on the back burner, the transmission went out on the old ladies car and it takes priority so as soon as i can get the bronk back in the garage i will finish rear quarter panel protection tying into the rear bumper and the front passenger area cage and some trussing here, gusseting there and it will be pretty stout. hoping to do a wishbone style link system in the back with high clearance lower links and superflex joints to get rid of the axle wrap in the rear