Discussion Starter
•
#1
•
**Found these photos on my wife's camera...I wondered what happened to them.**
This happened last November, about 3 days before I left for California. Which resulted in me having to leave and sell my truck:cry
But as a word of advice to all! Don't neglect your T-case fluid! Cause when you run dry and shit seizes up, it really screws you!
Story:
Heading home from sisters house saying the 'Good byes' before leaving. Hop on I75 and get up to about 65, got about 3 or 4 miles down the road then BAM! coming from my assend (thought I hit something in the road because it was dark) didn't know what happened, so I tapped the gas to get over to the shoulder BAM! BAM! Now I can hear something metal dragging and there are sparks flying out from behind me. Throw it in Neutral and coast to the side of the road, got to the right lane and oh
[email protected]
*K there goes my drive shaft bouncing towards the cars behind me....
Thinking back, I should have coasted closer to the exit, but I want to stop and find out what the hell was going on.
While I got out, I hoped it was just a u-joint failure and I could limp home in FWD- nope the only thing holding my Tcase to the truck WAS the front drive shaft! I couldn't imagin what type of damage that would cause sitting in the middle of a busy interstate AT NIGHT.
A $300 tow and the slowest drive back. I just passed out and went out in the morning and took these shots-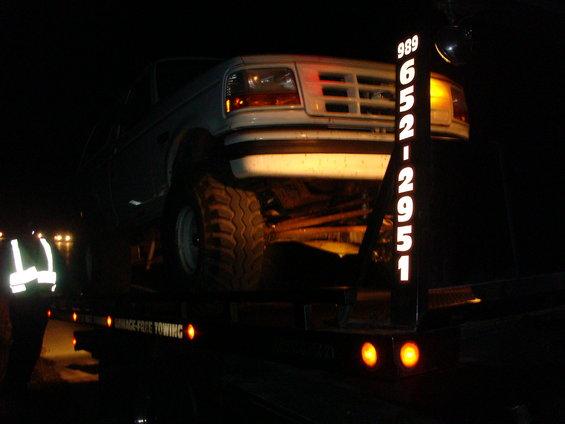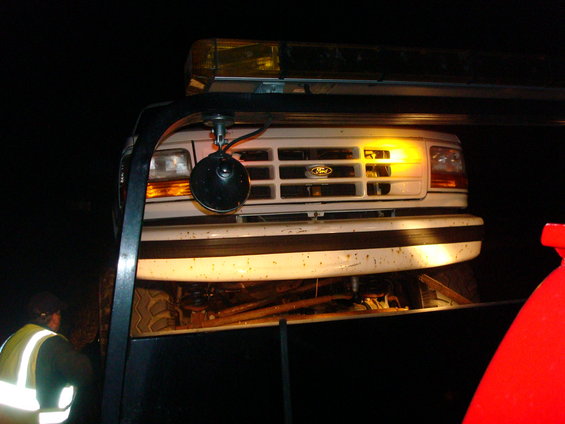 (up on the flat bed, ready to come home)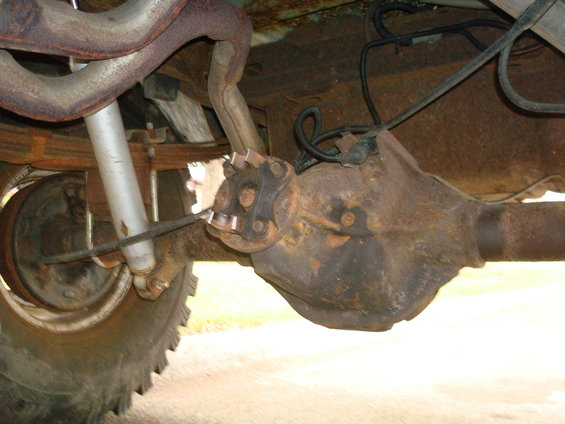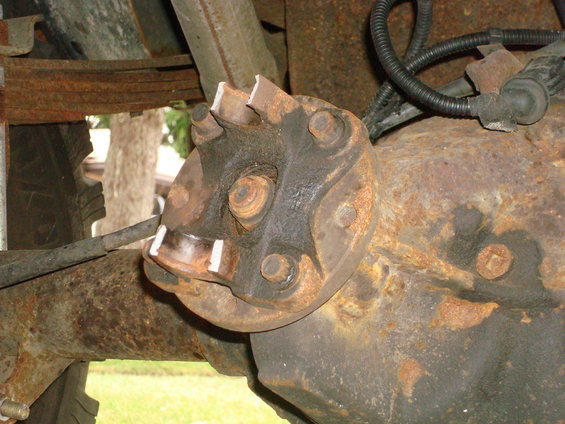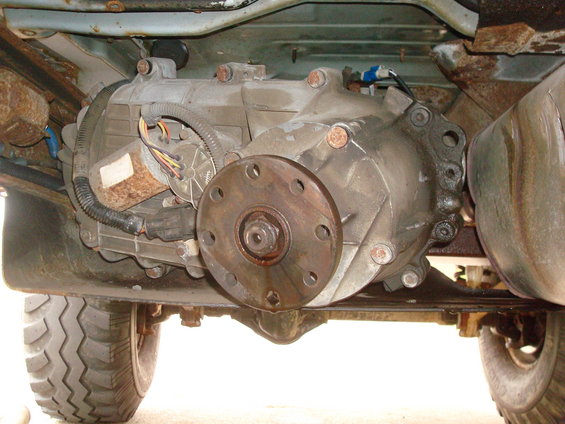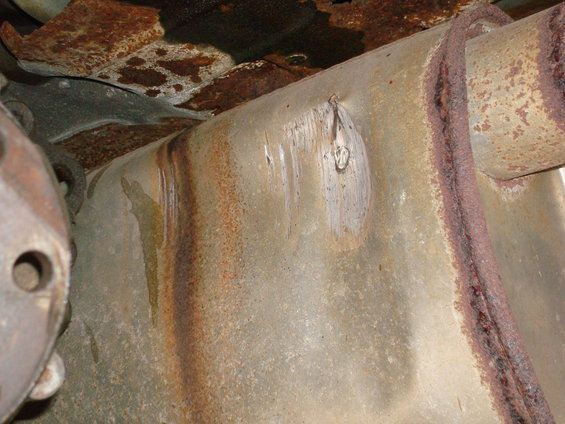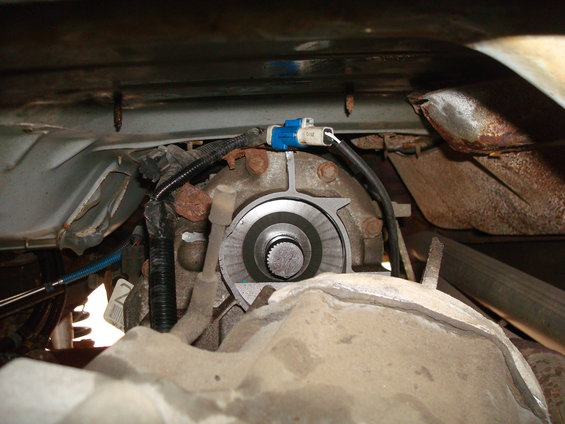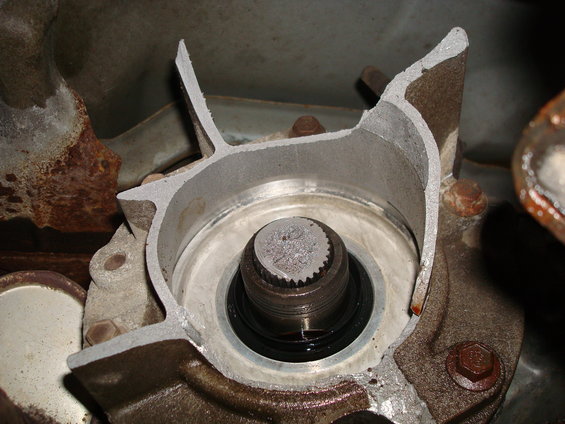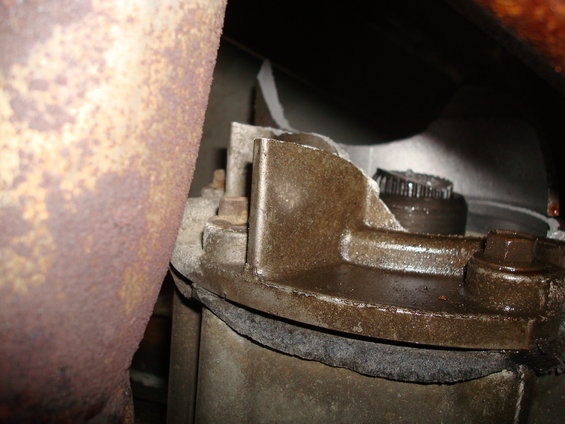 Ripped the t-case right off, I think the drive shaft took one last swing at my muffler before leaving and the T-case took part of the Trans with it.
Ended up selling it on here to a RCDan, wonder if hes' done anything with it...
After taking photos saw this beauty at the the diner up the street. I though it was a cute step for a little kid that couldn't get in the jeep...no if was for a fat chick, that couldn't get her leg up to the side step:rofl:...notice the string to pull it back in.:banghead