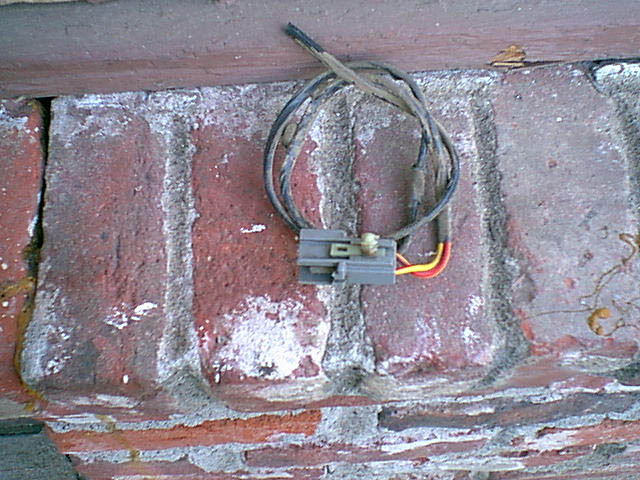 5
I seen many how to fix broken window threads and i had alot of people stop by and ask for help. i hated crawling in the back and tring to get the wires jammed into the motor connector and have someone else tap the battery to test. so i was getting some parts for the wife van (elec fan swap- turned out great) i saw a couple people ripping a bronco tailgate appart to get the motor out and tossed the wire harness on the ground to be forgotten. so i picked it up and the mind started to work fast. Once at home i was cleaning the other parts and went to wash the connector.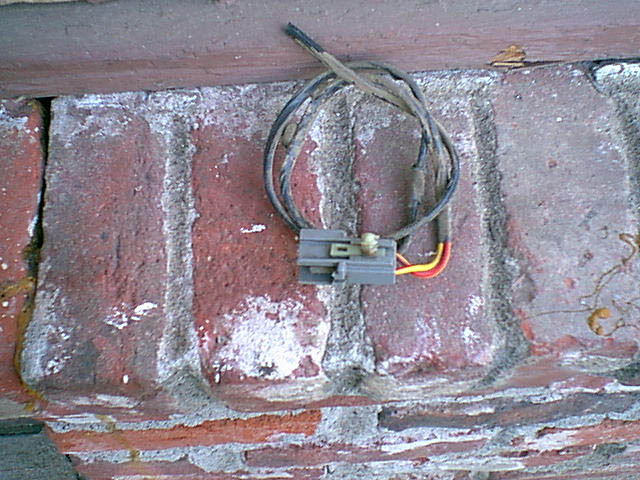 I removed the plastic wire loom cover and the saftey clip on the connector (it was broken anyway) i used some shrink wrap to keep the wires in place and i removed the plastic insulators off the crimp ends and solidered the ends on. This is a compated tool and heleps a ton.
To make this real easy i use a motorcycle battery (i got a few sitting around to thet elec parts at home or the junk yard (in the lot as most will ot allow batteries in the yard)i got Float charger it sits on when not in use.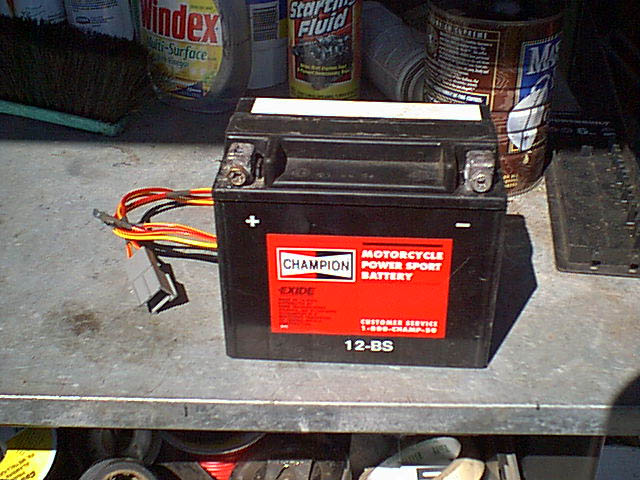 ok to test remove the access panel and unplug the motor connector. i then connect this jumper and bring the battery in back with me. eather connect one end to the battery and tap the other to test or since you do not have to hold the other end tap on the battery to see if the motor lives.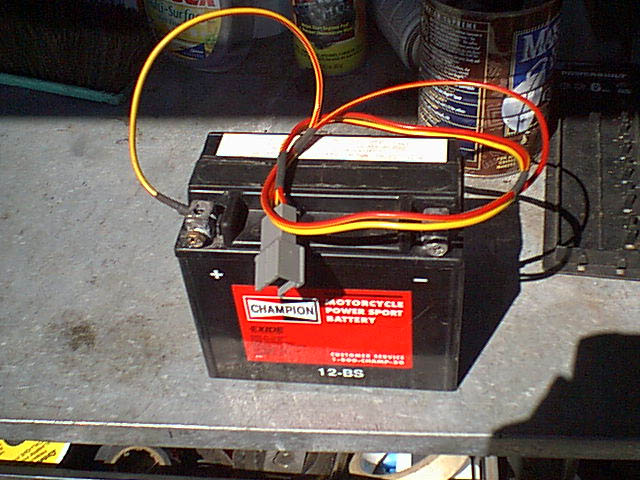 To chech the other direction just swap the = and - connectors at the battery and it will help show if the motor is good or not good.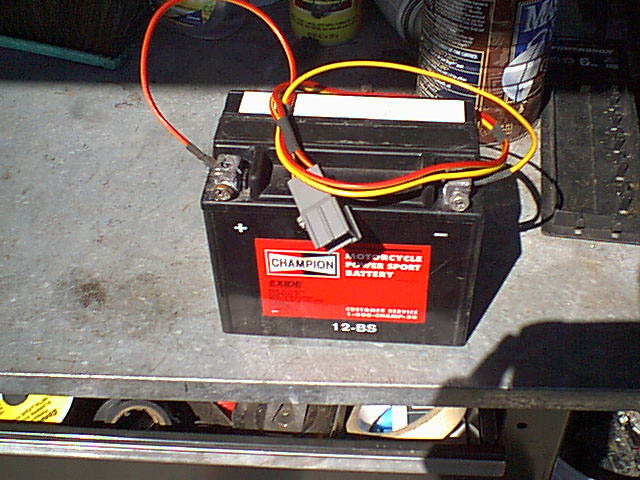 hope this helps ...mike