Discussion Starter
•
#1
•
I'll get to the pics in a little bit, first off, a small story. I spent some time a couple weeks ago prepping for this run.
http://fullsizebronco.com/forum/showthread.php?t=117182
To make a long story short, I needed my hydro assist (welded front) and it wasn't finished until about 5 minutes before we took off. Lucky for me, it worked flawlessly. Here are a couple pictures of it. The oil spots are from the install.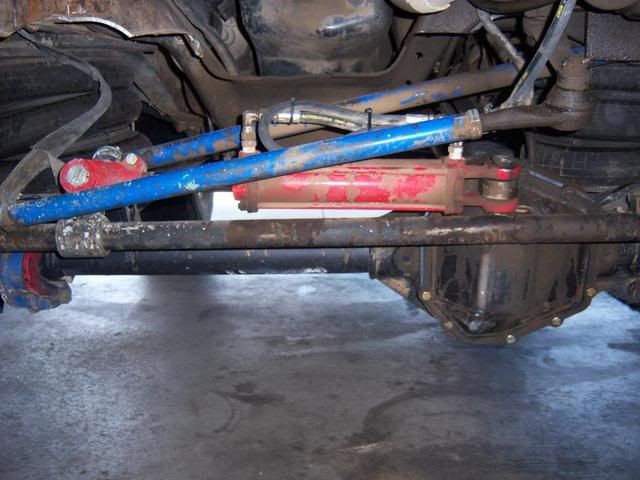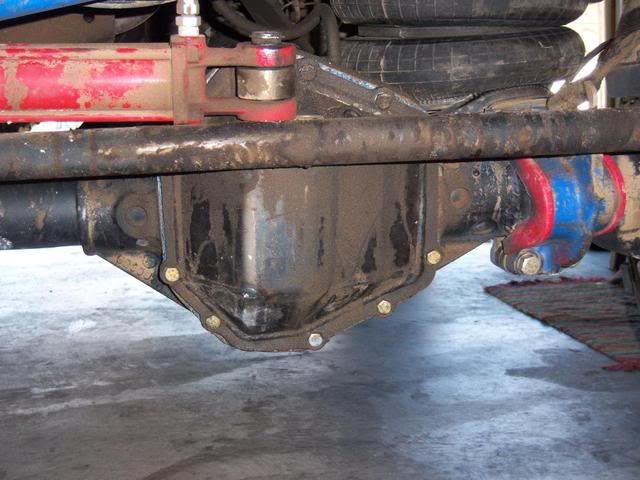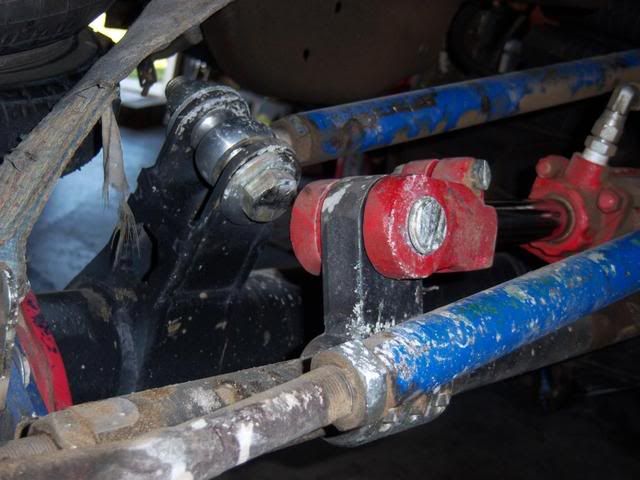 We (my buddy and my two brothers) left around 10AM on Friday to travel to Ocotillo Wells where the event is put on by
Tierra Del Sol Club
. They do an awesome job.
Got to camp a little after 1pm and got everything set-up and registered. After a quick trip around the vendor booths, we went out for a run. The first hill I took a bad line and came very close to rolling over backwards. I was balancing on my rear tire and the sidewall on my front (sorry no pics, everyone was in the bronco).
We wheeled the small rock trails close to camp and did some go fast in the washes, well, as fast as my rig can handle..... :goodfinge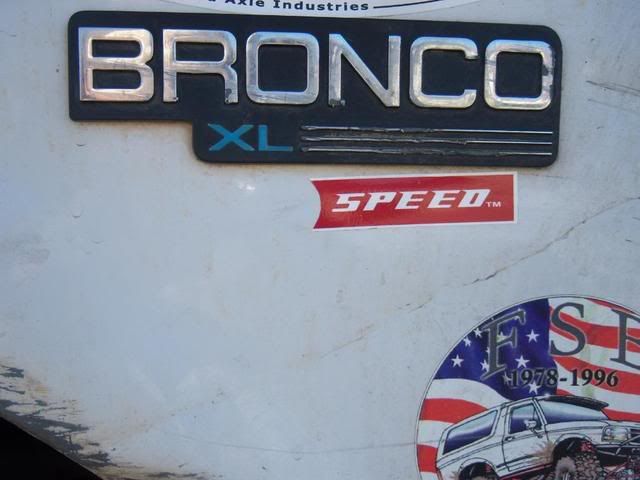 We had a good time around the fire on Friday night. Broke some pieces off an old 1356 and burnt them (magnesium alloy), lit up our campsite like it was day time.
Then we lined up for the Saturday organized run, lots of jeeps.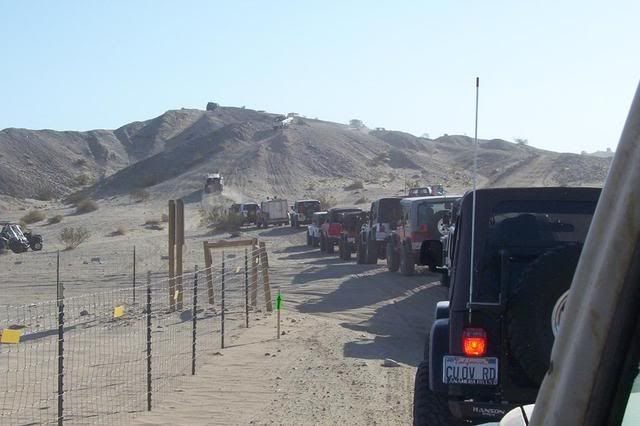 Got into some notches (washed out areas of the desert) and widened a few.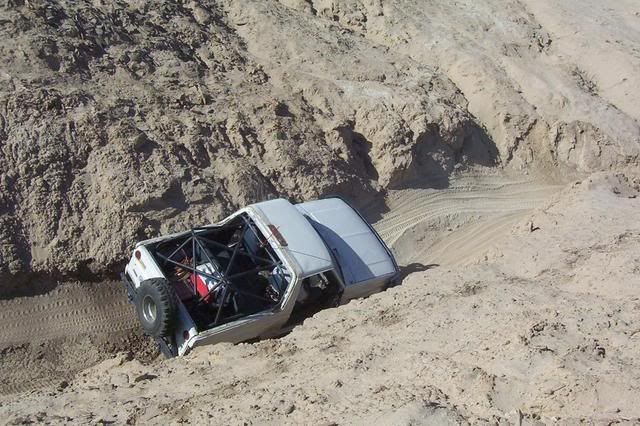 Crazy people with open diffs...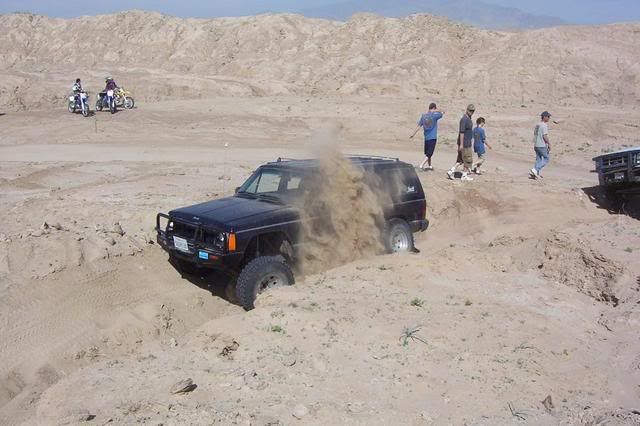 I ended up following a couple Early Broncos through a notch. Between this spot and another, this one managed to toast his tranny and had to be towed out.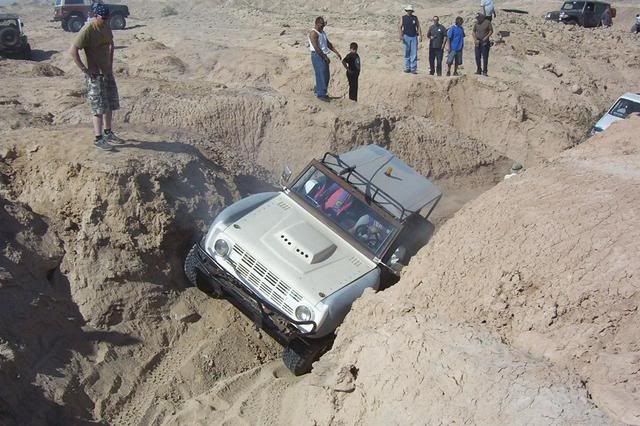 The wind REAAAALLLLLYYYY came up Saturday evening. While we were at the raffle out tent was destroyed. If we did not have a bunch of crap in it, it would have probably blown to Mexico. We decided to pack up and head for home about 10pm on Saturday, but all-in-all a good time.
The rest of the pics are located
HERE