Discussion Starter
·
#1
·
Please read the thread, then take the poll
I finally got to work on my 351w again this weekend. But before we maid any forward progress we had to do the timing chain shuffle.
So we removed the blanket to find our well wrapped project 351w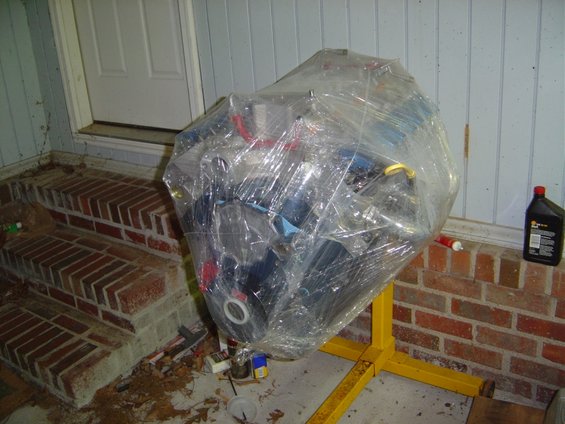 Then we unwrapped it.
If you look closely youl see the problem.
(
Here is a hint
)
It's the wrong Damn timing chain cover
:banghead :banghead :banghead
(
The cover originaly on this engine was cracked
)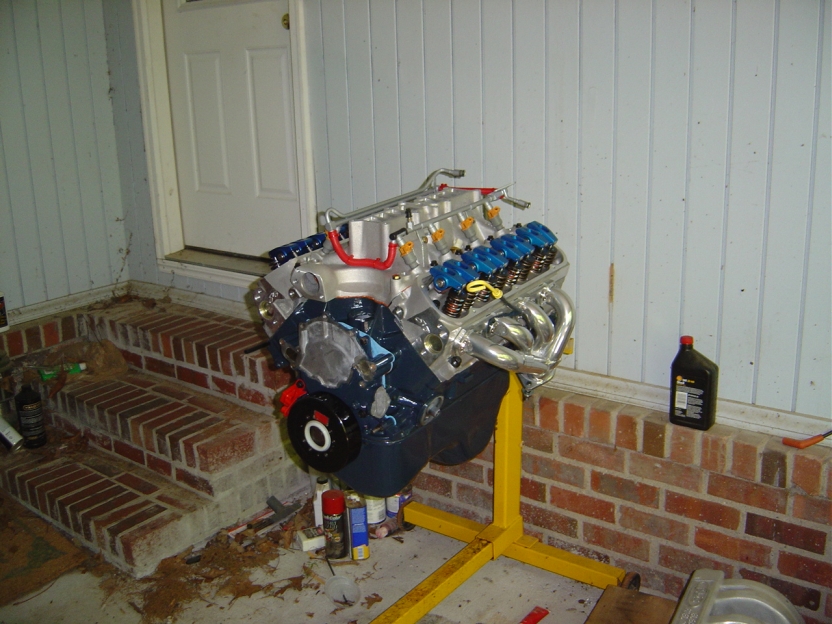 Thats a standard rotation cover. It has the blocked off Fuel pump port so I knew it was EFI. The guy I got it from said it came off an 88 which meant it would also be reversed rotation (for serpentine belt) which is what I need. Well guess what, it's not reverse rotation which can mean only one thing.
Blocked off F.P. port + Standard rotation = 86 5.0 EFI :banghead
I've already got 2 of those laying here. The junkyards here wont sell me one unless I buy a complete engine. So my friends at LMC hook me up with a new one for $99.00.
So upside down the engine goes to take off the pan.
The pan is off, pulling the balancer.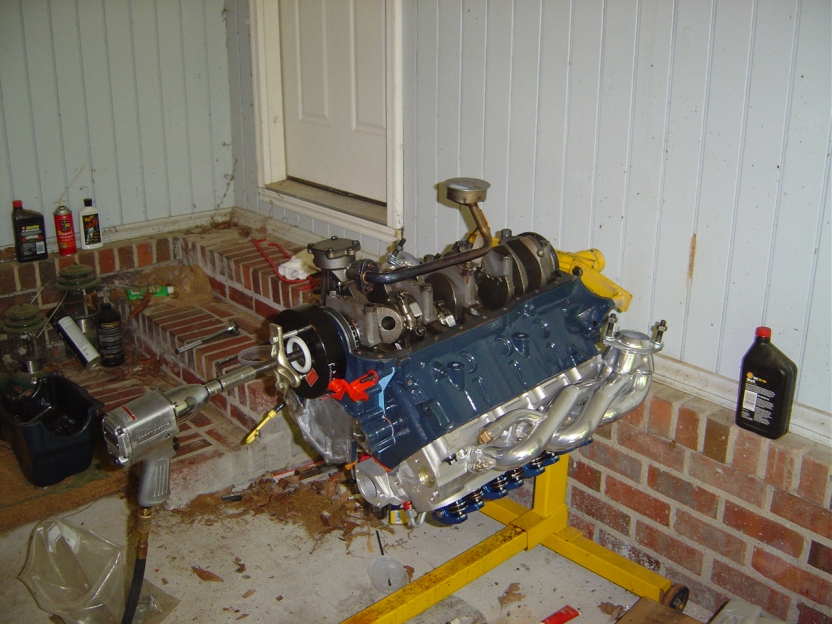 Cover off, removing the gasket.
(Look at my bald spot :shocked)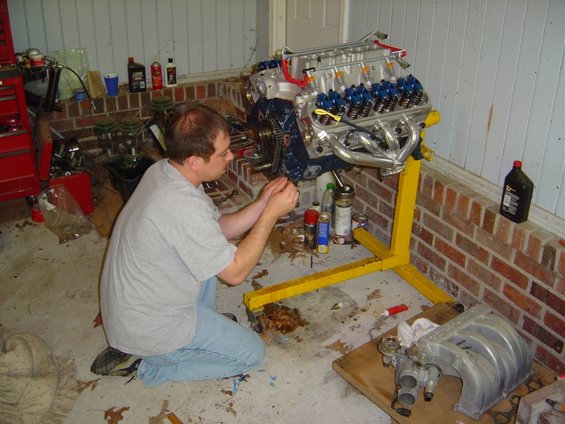 The new, correct cover is now on.
Pan and balancer back on.
Also we take 1 step forward, the water pump is installed. :thumbup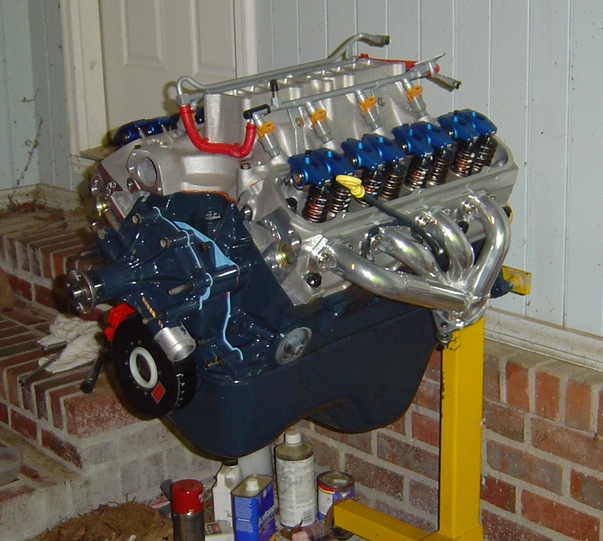 And then it got re wraped and it's blanket thrown back over it. Where it will stay untill I get some more $$$$$