Discussion Starter
·
#1
·
Well as I've hinted before I'm going SAS.
The original plan was to do a coil sprung D44 from a 79, but after cleaning up the housing I found all the plug welds broken on the long end so the search was on again for a D44 untill I came upon this for $1000
1990 F350 SRW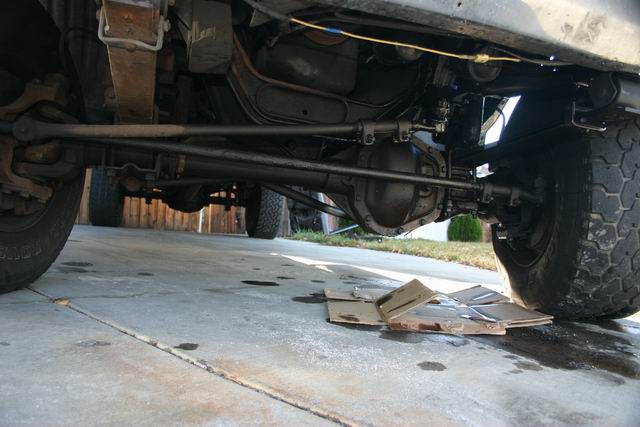 So, I drove it home and started tear down. First to go was the bed, since it was trashed on the inside I chopped it up into 6 pices and put it out for the many scrap guys that roam the neiborhood on trash days.
Next was the cab, which my brother wanted to use to convert his F250 2 door into a 4 door so after removing the cab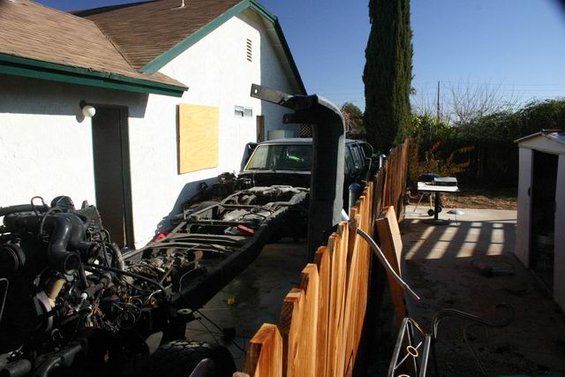 Then started removing the axles and chopping up the frame.
turned the front half into a engine stand with pices of the frame. I'll use the 460 in my 70 F250 later.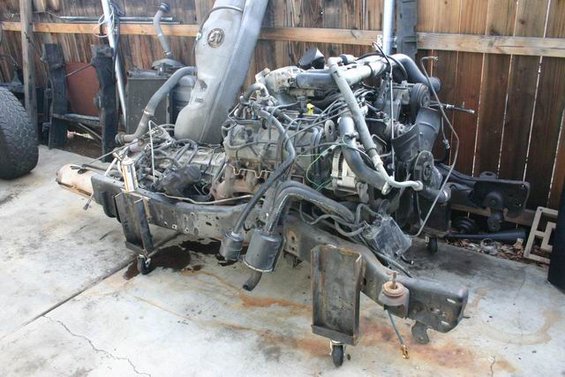 And the prize King pin D60 w/410s and matching sterling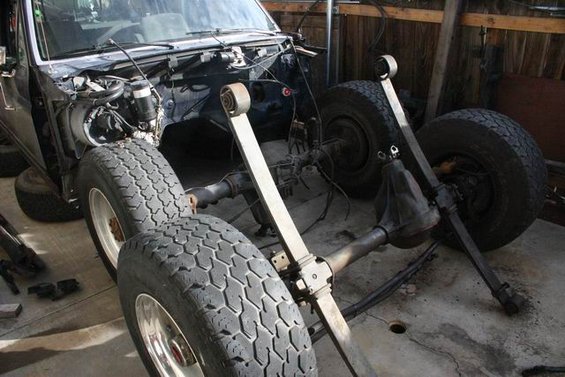 and bonus a nice set of wheels
and all the hangers and shock mounts
My plan is to clean them up a bit and thow them in. I'll skip the rebuild for a bit to decide how I like the 410s. After I decide weather to keep the 410s I'll rebuild/regear with a minimum of an ARB in the front. The rear is limited slip and I most likely will go ARB there as well.
I haven't checked out the rear brakes yet, but the front has new roters and pads.
That where it stands for now. Next I will be cleaning and inspecting both axles and brakes.