Discussion Starter
•
#1
•
Started my half door project. body people will probably be scared but its turning out well I think. slightly differnt than most on the road...I also did not like the look or function of them being cut super low. some might argue this is not much of a cut but it should be alot better than a full door in terms of outside point of view. It will also give a arm rest since its about that right height
I spent alot of time drawing to figure out what I wanted, height, width etc. here is the rough cut
the center section I had planned just to fold over to have one less thing to cut and weld. well it didnt work out as planned. about an inch shy of what i needed. It was hard to measure the width of the door before cutting it apart.
the inside is a typical door with all the moldings and holes given for access.It would have been too hard to try and fill everything in to the very uneven inner sheet metal. i cut it all out of filled it in too.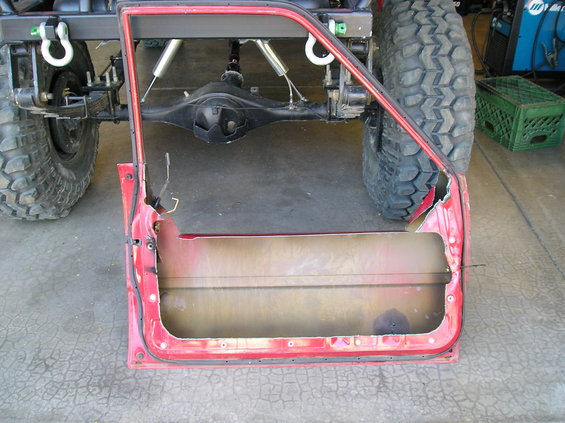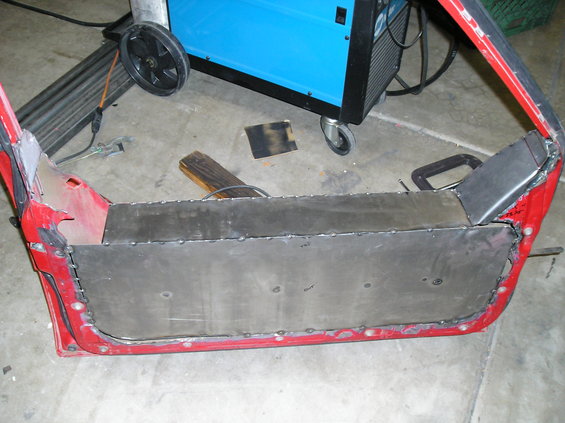 this is where it sits now. still have to get the latch in, maybe a cup holder then weld it all. I did run out of 18guage sheet tho. my scrape piece I bought was not quite enough once I messed up the center section.