86 Bronco said:

I just changed the trans fluid and filter in my 86, and it was way past due. I used Sixlitres write up and it help alot. The fluid came out and was pretty burned up along with a good amount of sludge in the deep portion of the pan. I put in the new stuff along with some Lucas trans additive and everything works great, shifts better, etc. The only thing I wish I did differently would be put in a drain plug for next time.
If'n you don't like to weld (like me)
Summit and several other places (like NAPA) make a bolt together drain nut with a drain plug within it. You just drill the hole and and sandwich the whole setup over the pan, with sealing washers and bolt it together.
I chose to weld in the bolt because it's permanent and has a much larger hole for drainage. The other good thing to welding in the nut is you get almost 5/8" of fine threads to no SOB can strip the threads on you.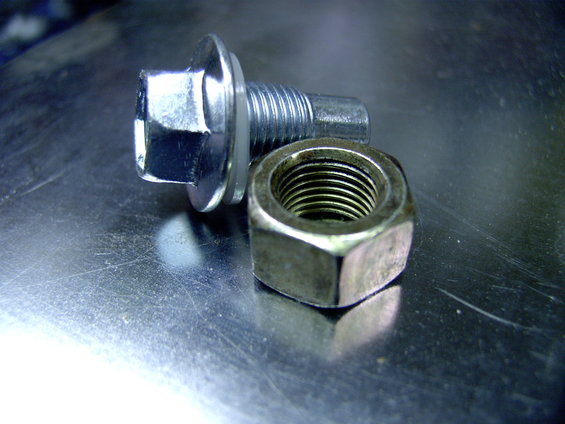 Personally I don't let SOBs near my truck to work on it.
When you gonna get a remote filter onto that 86 ?
Sixlitre