I'm trying to figure out how to address my trimmed fenders. In addition to the lost rigidity, the way they're cut is allowing dirt and crap to get thrown up into the inner wheel wells, particularly in the back. One option is obviously to bite the bullet and just buy flares, but I'm not sure that's what I want to do. Looking for any and all suggestion realizing that the best may not be the least expensive.
This is what my rig looked like before the trim..I had 36 inch iroks on at the time.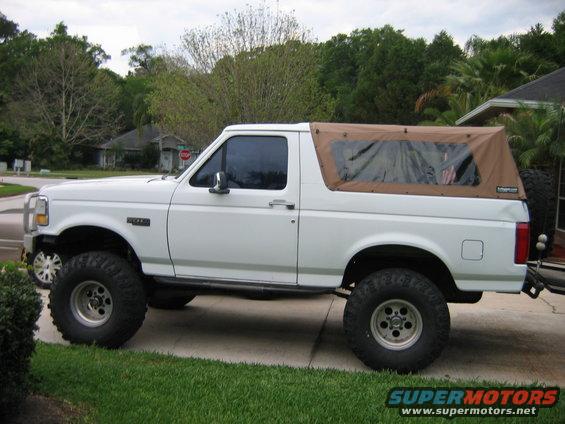 here is what it looked like after the trimming..This became necessary when I stepped up to 37 inch M16's, there was even less clearance. My front tires were already too close to the fender wall, so any major compression was going to cause the two to meet...which it did in an unfortunate incident about a year ago..
This was the crunched drivers side..
the good side..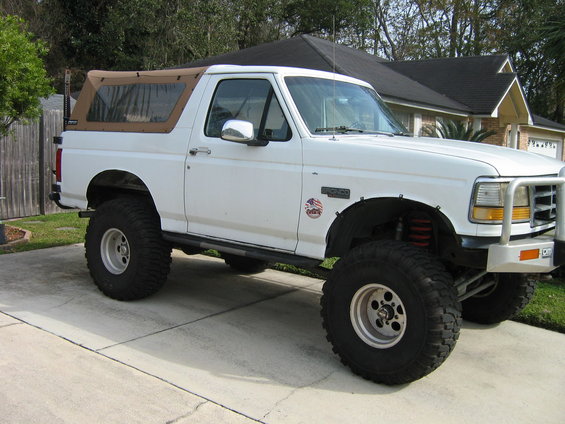 you can see where the plastic inner fender is all hacked up..the shop had to trim them and rig a brackets along the front to hold them in place to the fender.
some other shots..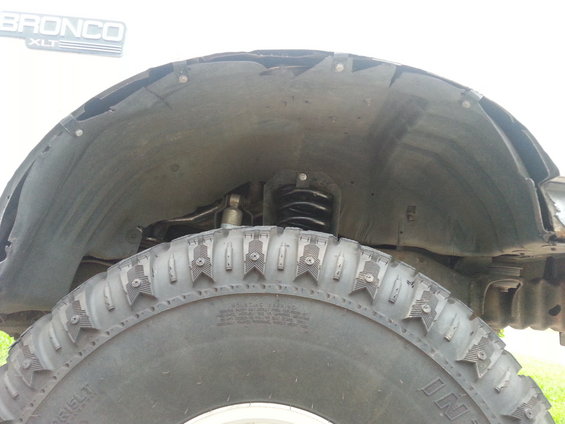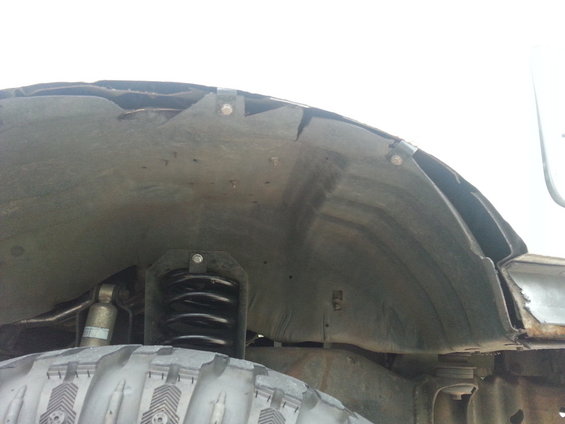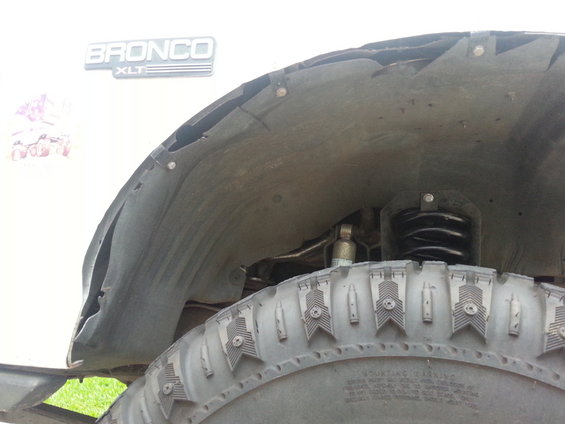 You get the idea..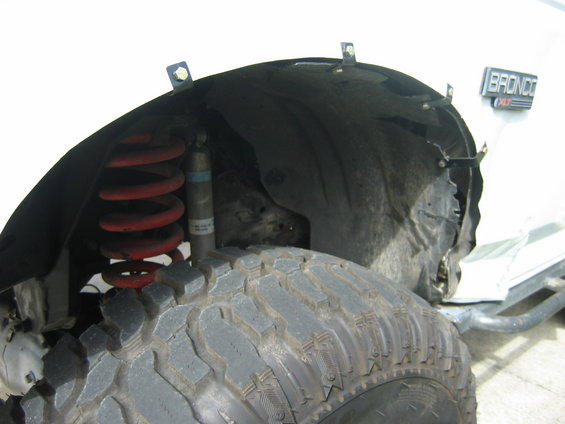 this is the back...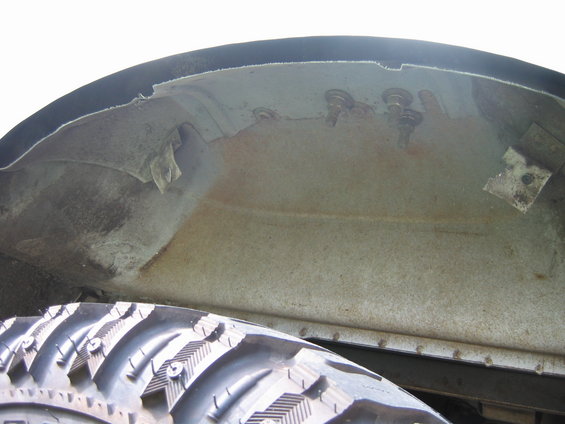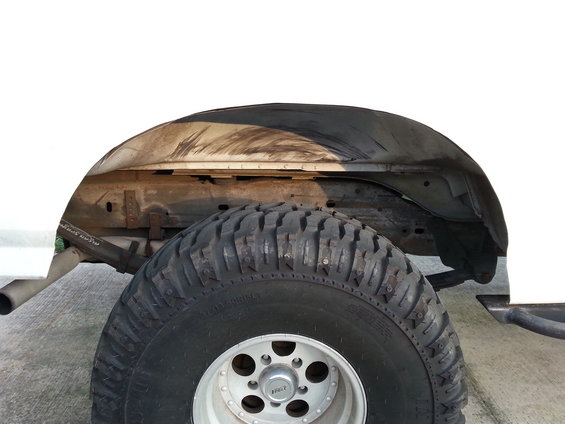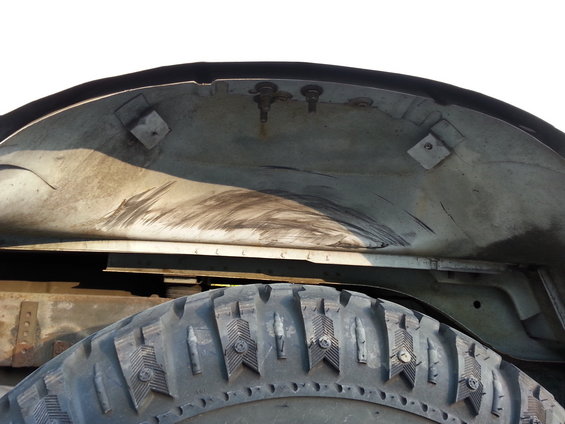 This is what it looks like up inside the rear inner fender, you can see where rust has already started to form on the tub.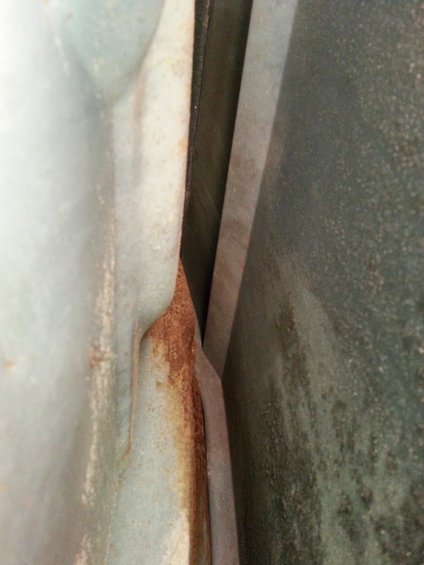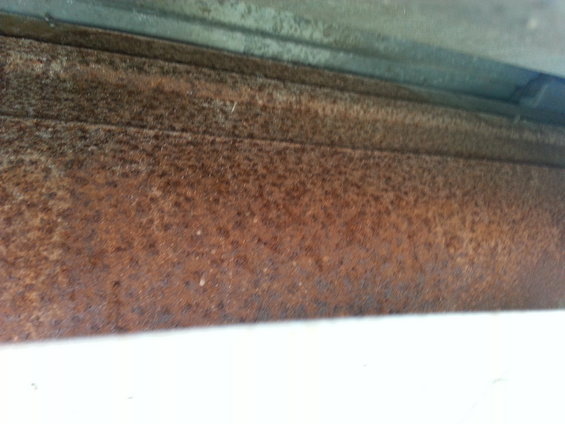 On a side note, this area down by the wheel well is where a couple of the body panels come together. There was some sort of red foam in there from the factory that had pretty much deteriorated. Any time I would drive in the rain is would throw water up through this hole..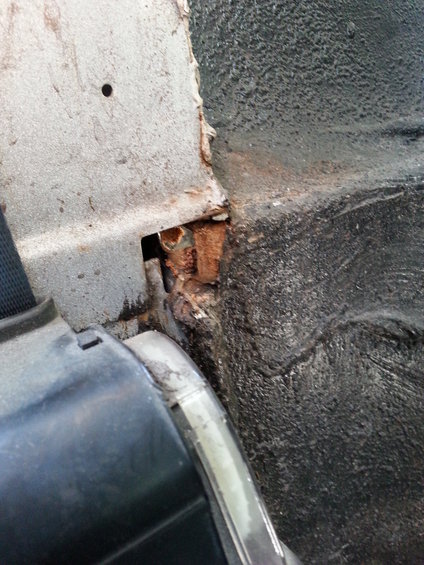 This is a shot looking at it from the outside in the wheel well.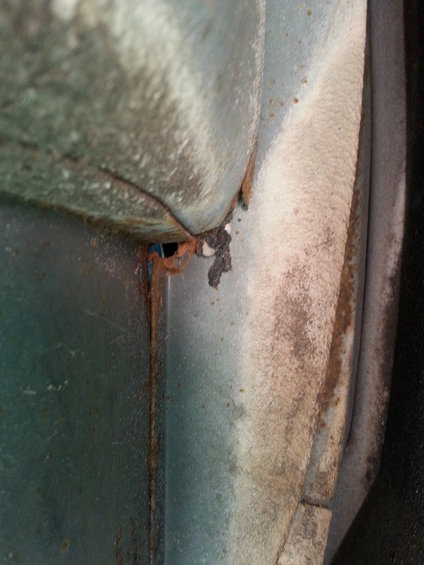 Got a can of this marine sealant foam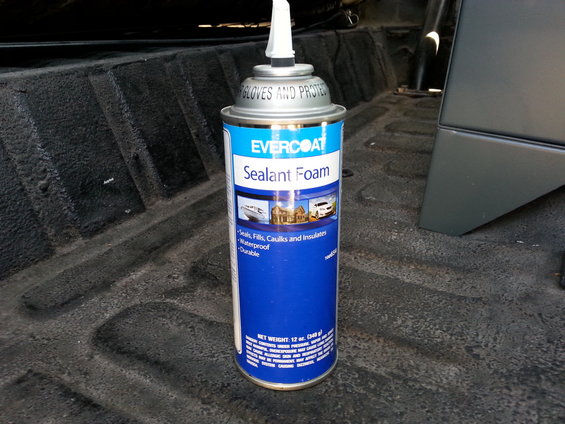 and it's sealed.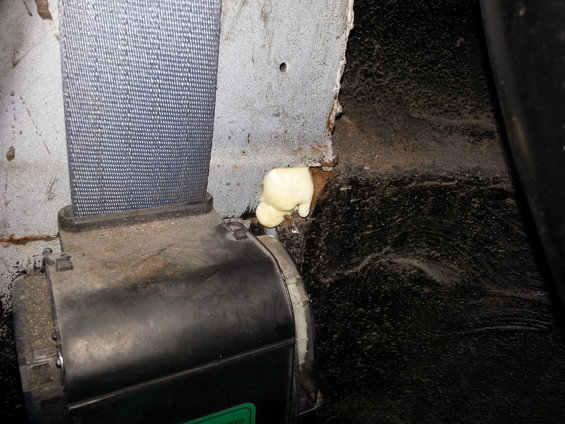 The drivers side plastic fender was so hacked and time I got in mud it would throw it all over the engine bay...
Got this rubber matting and was able to pop rivet it to the inside of the plastic innner..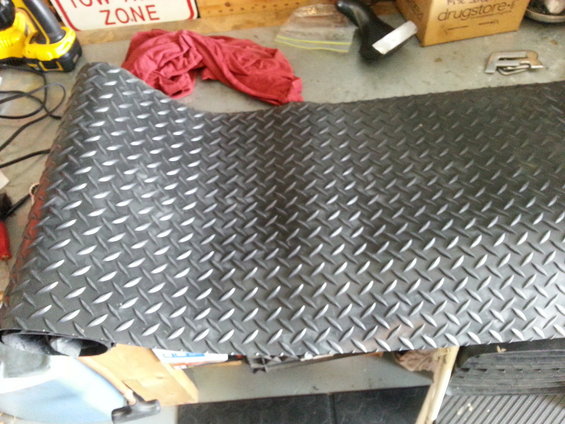 Went from this..
to this...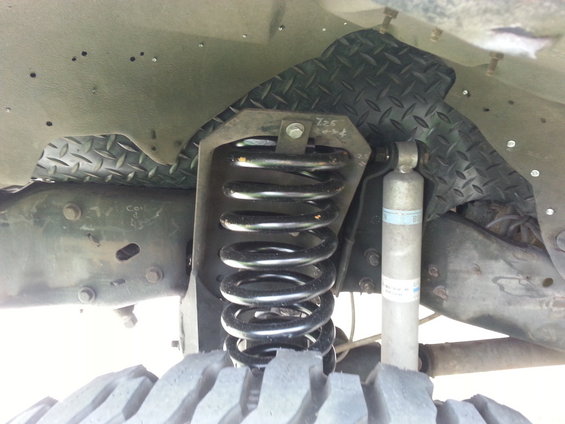 For the front fenders, I was thinking of using a sawzall and cutting them another inch around the edge, then folding them over so I could have a lip, and then then maybe use that rubber matting to fill in the gap..thoughts?