Discussion Starter
·
#1
·
Item name:TTB D44 8-lug swap parts
Price:$175 shipped
Description:
I'm selling the following from my 8 lug swap seen here-
http://ylobronc.users.superford.org/lift/8lugswap.html
Pic from 8 years ago-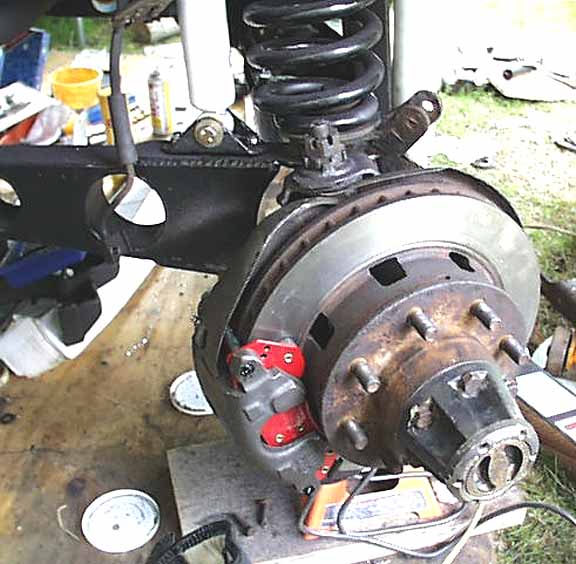 Two spindles
Two wheel hubs
16 wheel studs
Two caliper backing plates
Two well-used Warn Premium lockouts (worn but functional)
You will need two rotors, two calipers, wheel bearings if desired, and your own spindle studs. The application to obtain your parts is a 4x4 1972 Chevy K-20.
Because these are the earlier style Dana 44 parts, the inner wheel bearing is much larger than ones used the internal lockout style D44's. I can honestly say I've never had wheel bearing issues with what I had even running 39's. These parts are dirty and could use a good cleaning in a parts washer to clean up the old grease and a fresh coat of rattle-can black. When it stops raining, I will get a pic up of the parts as they are now.
Location (City): St. Paul, MN
ZIP CODE (for shipping calculations): 55119
Will you Ship? (Y/N): Y