Discussion Starter
·
#1
·
Anyone else's steering stabilizers do this?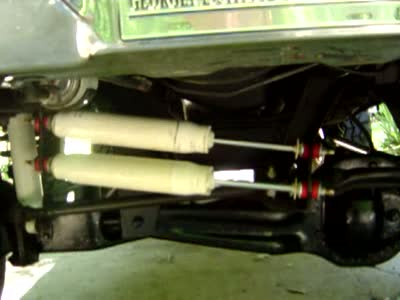 It doesn't really seem to be adding any slack to the system, but it may be minimizing the stabilizers ability to minimize bump steer.
Would you agree?
The bracket doesn't seem to rotate nearly as much without the stabilizers.
For those with this style stabilizer, look and see if yours do the same thing.
Does the other style twin setup twist the drag link/inner TRE when the steering is cycled?
(And yes, I repainted them before reinstalling them:toothless)