Discussion Starter
•
#1
•
I have been wanting to build a new rear bumper since I saw some of the builds on this forum. Now that the truck is running, I figured it is time to do it. I want to thank Bossind and Tommy R for there write ups and ideas. I used their bumpers as inspiration for mine.
I started with 1/4 wall 4x6 rectangular tube I got for Christmas. A friend of mine is in construction and he got me the steel. The wall thickness is alittle thicker than I wanted, but it was free so I am not going to complain. I also got the spindle kit from Rockstomper. Got that and a weld in receiver tube for Christmas also.
I tapered the ends of the bumper about 22 inches.
I got some 1/8 wall 4inch plate steel from Onlinemetals.com to cap the ends. I also got a small piece of DOM tubing to sleeve the spindle. I cut the hole for the receiver tube using a jigsaw and cutting blade on a angle grinder. I put the tube low in the bumper because I think it looks better that way.
Here is the receiver tube welded in(the bumper is flipped upside down)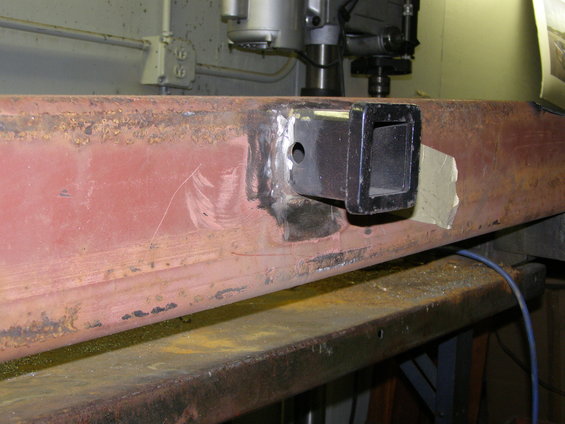 I then went to business capping the driver side of the bumper.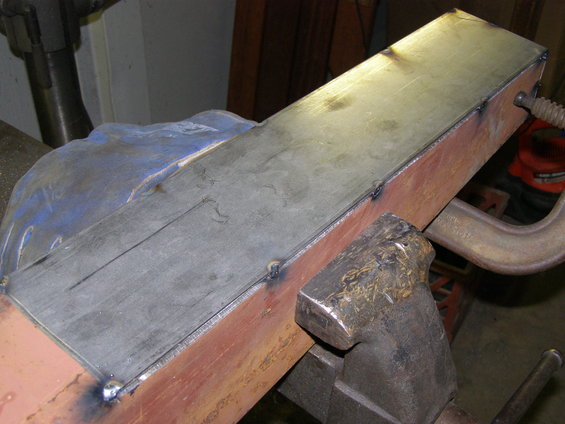 Tacked it in first, and then welded it up. The passenger side was alittle more difficult because of the spindle. First I cut a hole in the top of the bumper with a 1.5 hole saw. This way the sleeve for the spindle fits inside the hole. I tack welded it when it was straight and perpendicular to the bumper.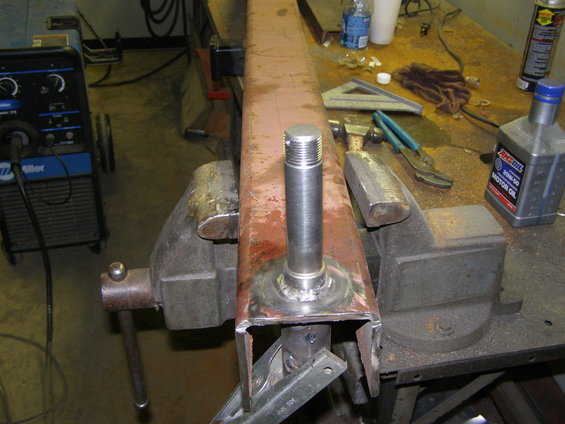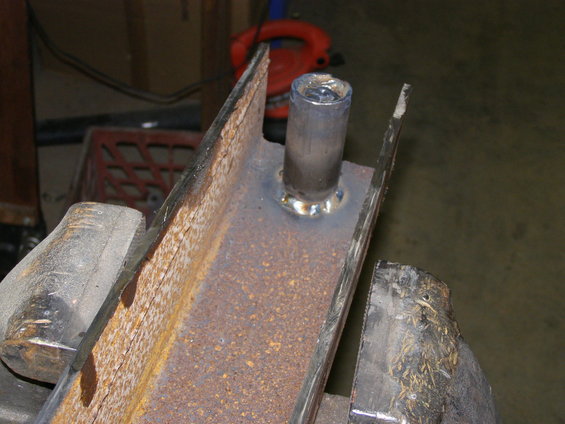 I then welded the sleeve to the inside of the bumper. I had also plug welded the sleeve to the spindle.
Next I cut a hole in the bottom cap of the bumper to clear the spindle. This way the spindle is supported on the top and bottom by the bumper. After finish welding the passenger caps, here is were I finished last night.\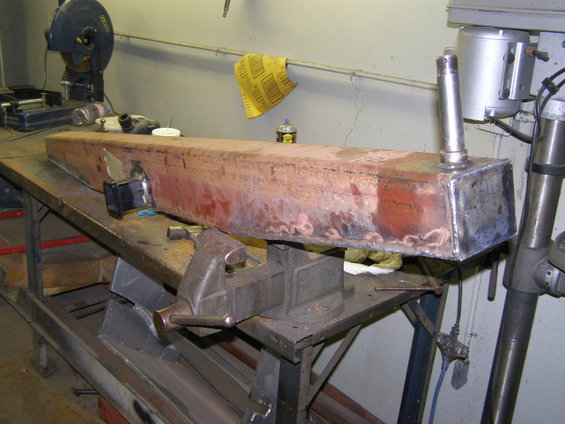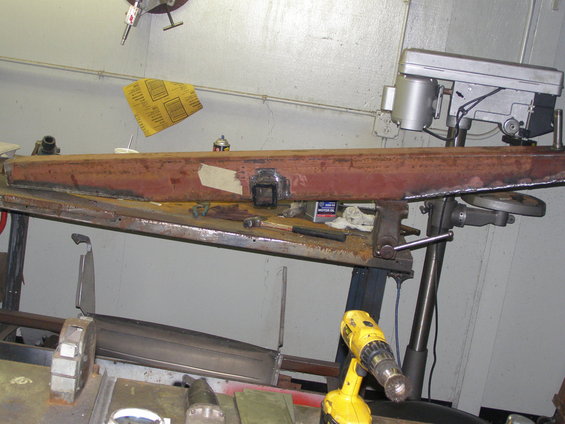 I still need to dress the welds to make them look better, but I ran out of time last night. Later this week I am hoping to weld up the chain plate for the hitch and start on the mounting points for the frame.