Discussion Starter
•
#1
•
ok, i have looked so forgive me if this is somewhere in the archives...
i set out to replace my brakes and have run into a snag with the hubs.
1996 eddie bauer
PO had auto hubs replaced with warn standard manual hubs. i disassembled it and found some damaged parts and some parts that don't look like they belong. please help me understand what's going on so i can replace the appropriate parts, if needed.
this is crazy, but it looks to me that i have the outer half of manual hubs and the inner half of auto locking hubs. (see the last picture)
here are the parts in order removed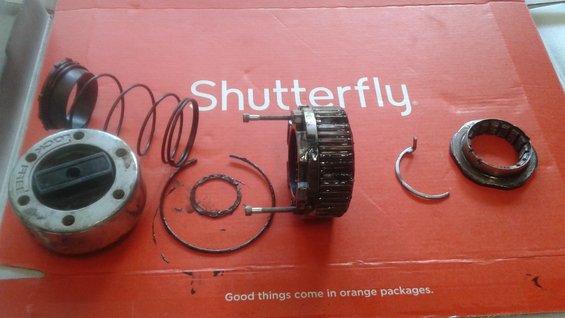 you can see where someone took a screw driver into this retainer so they could spin it onto the spindle.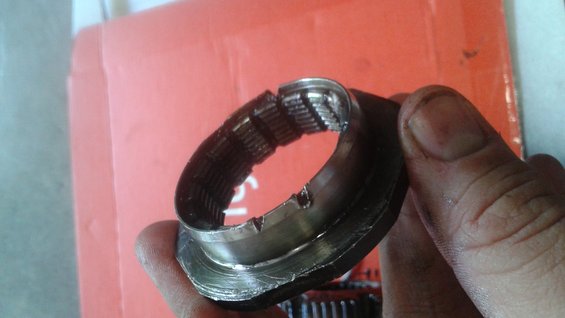 this clip is bent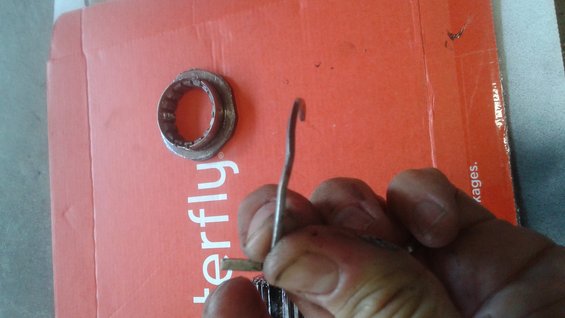 the red boxes are what i have, and why i think they're two halves of two hubs.