'91 5.0 E4OD, 6" long-arm lift, shackle-flip, 35" Procomp M/Ts, 4.56 gears & lockers
Discussion Starter
•
#1
•
My Bronco is a 1991, stock suspension on 33s. I went out this weekend on some desert trails that featured a lot of climbing into and out of steep sand washes and climbing over some rocks. I just got the truck in September and this was really my first time taking her out off-roading. I was running 11-12 psi in the tires. I'm pretty sure I got into some rocks that pushed the tires into the fenders and bent them (and a rock on the drivers' side :duh):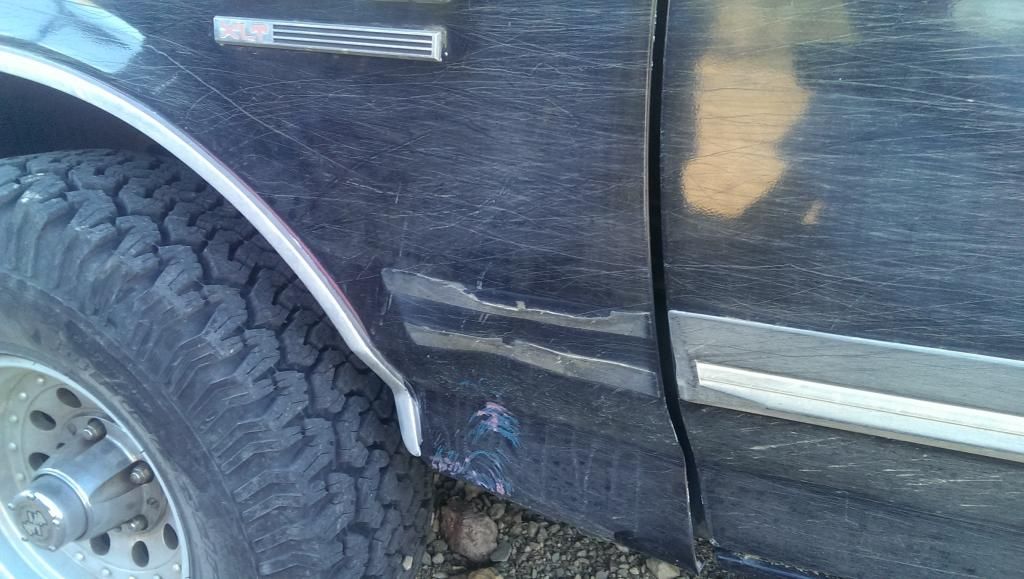 So what would be the most effective while cheapest/easiest way to prevent this in the future: cheap body lift, or cutting and rolling the fenders (like this:
http://www.fullsizebronco.com/forum/showthread.php?t=104994
). Any other options I'm not considering?