Discussion Starter
•
#1
•
so this is the second bronco ive owned. this is my 89' 5.0 been stroked and bored to a 331ci. auto tran rebuild with different gears. dana 44 and 8.8 axles 4.88 gears with powertrax lockers both front and back. only 2 inch lift right now 35s. gets bout 18 mpgs
a small sound system. custom bumpers and sliders. and got her in may of 2010. but ive got lots of ideas lol whats new. :thumbup name wise im thinking of naming her Iron Maiden or Dieblo Caballo (Spanish for devil horse :goodfinge)
heres a pic of her.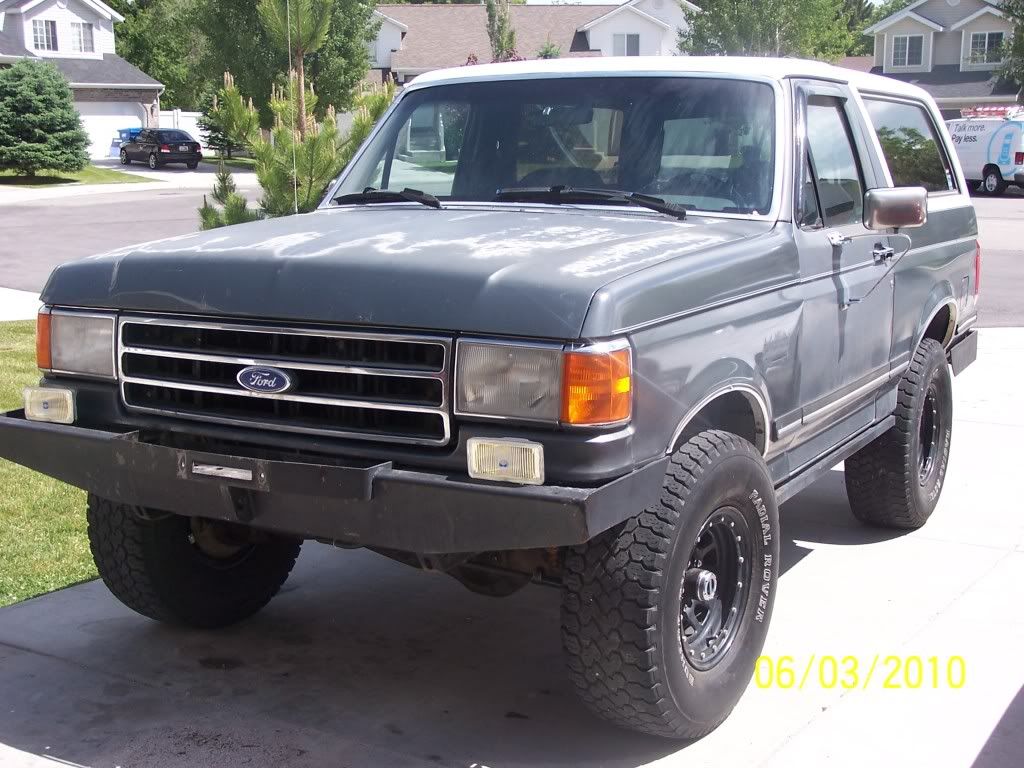 this is what ive been thinking of. yes i know its funny looking. did it in paint :brownbag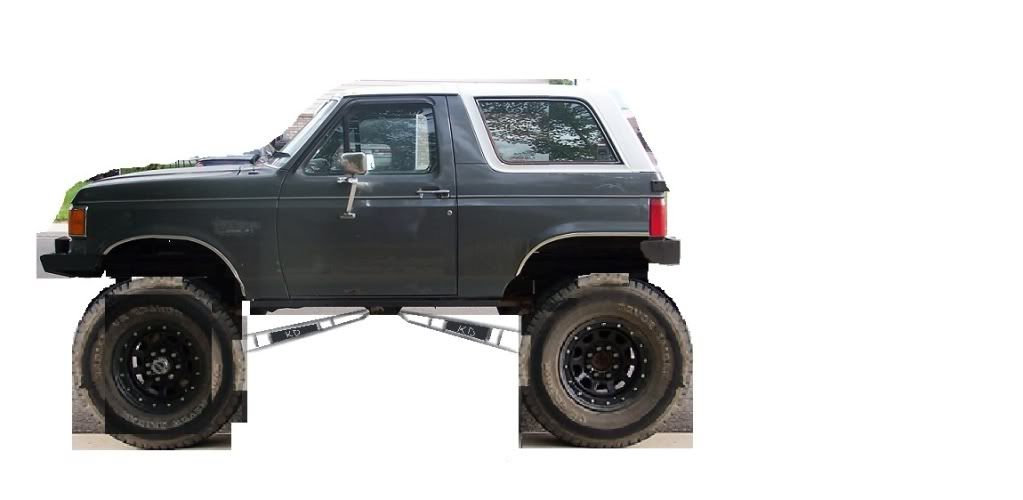 and with the top off to see the cage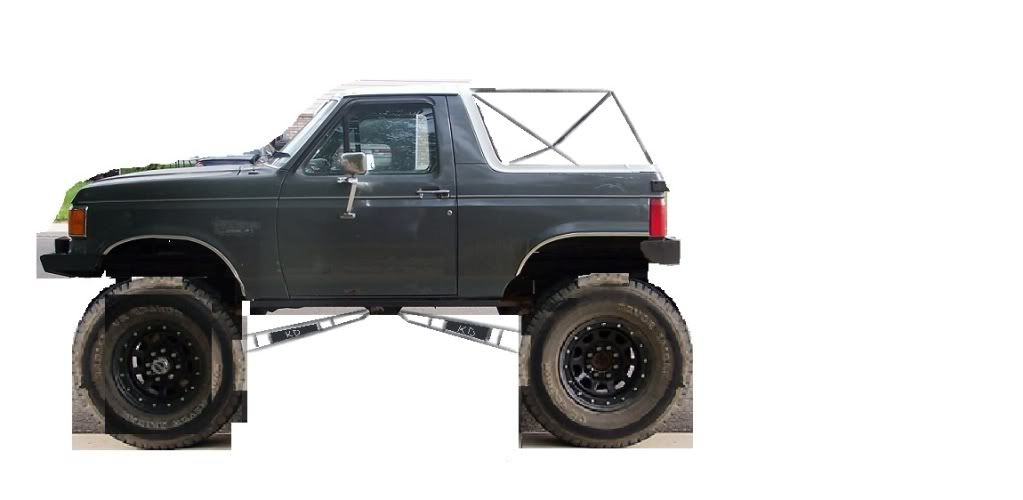 I have already been planing on swapping in a dana 60/10.25 axles in. the tires would be round 42s? and coils and 3 link the front and coils with 4 link in the back. bobbed the tail end. custom cage. and ether a 460 efi or the turbo powerstroke diesel? and im thinking 4.10 or 4.88 gears with selectable air lockers.
im wondering if any one else has done something close to this and also what others think bout it? if anyone has pictures of others i would like to see.
and also what engine would be best and what gears? :rockon thanks for the help again. i cant wait to get started on her lol