Discussion Starter
·
#1
·
I have a bent wheel that is driving me crazy. I took it to a repair shop and the guy said it's 50/50 whether it will crack when he tries to fix it. So, I need to be prepared to buy new wheels before I take it in.
I'm stealing some pics here because my work computer won't let me upload pics.
My bronco is identical to bossinds except I have a black winch bumper and I have removed the chrome around the wheel wells.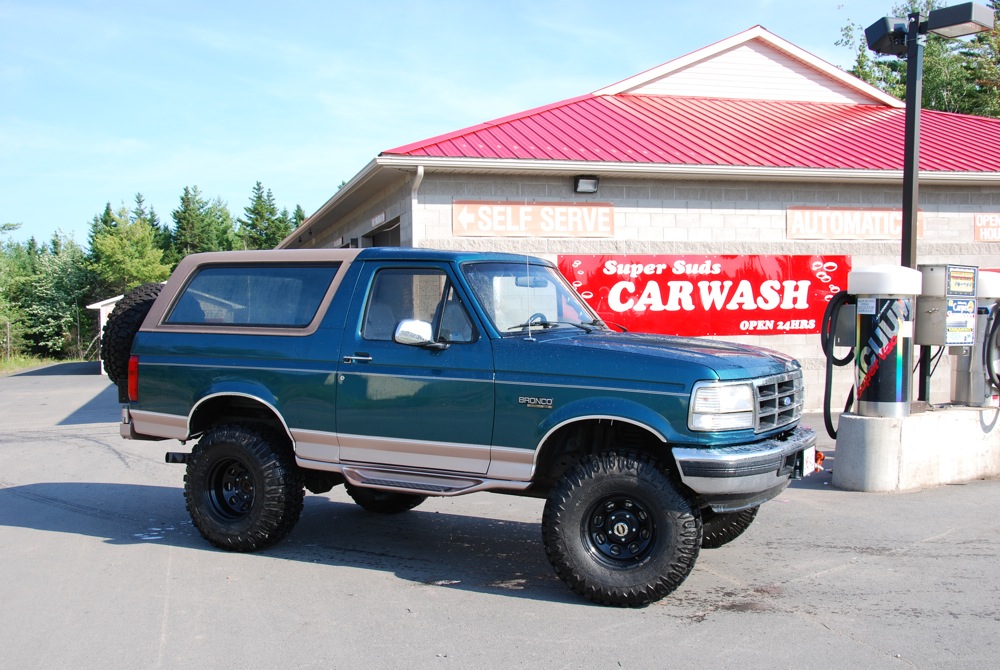 Should I go with aluminum, chrome, or black, and what do you think of these:
bigger picture here:
http://store.summitracing.com/partd...793325+4294795084+4294906359+115&autoview=sku