Discussion Starter
•
#1
•
This really wasn't much of a hard core road, but the snow gave an added challenge. We had a few stucks, but mostly had a great time exploring in the first snow of the season.
Here's what we came across once we got to the top of the mountain. This guy had nearly bald tires, and no clue on how to drive in the snow, since he was blocking the way we had no choice but to help.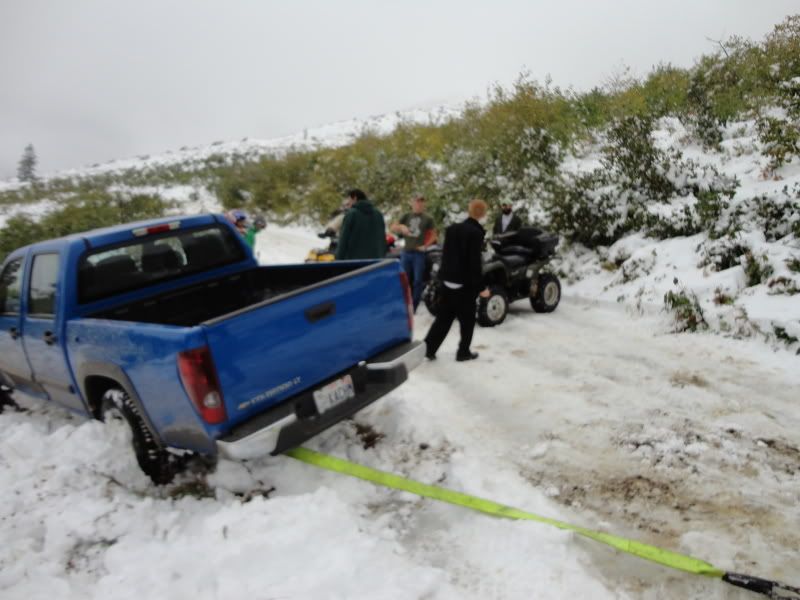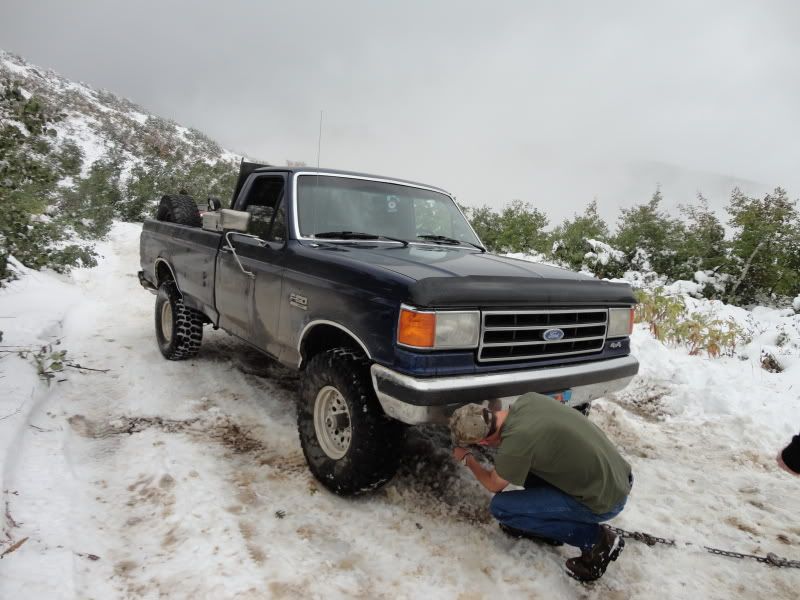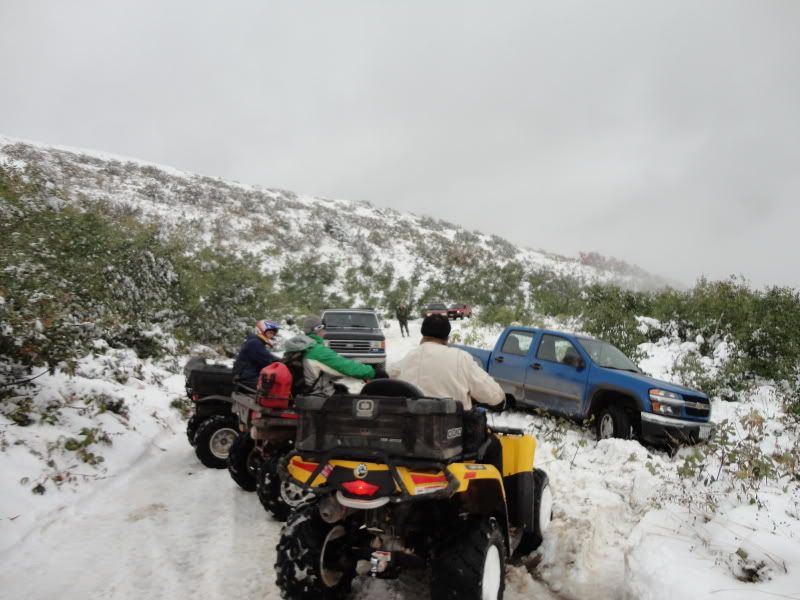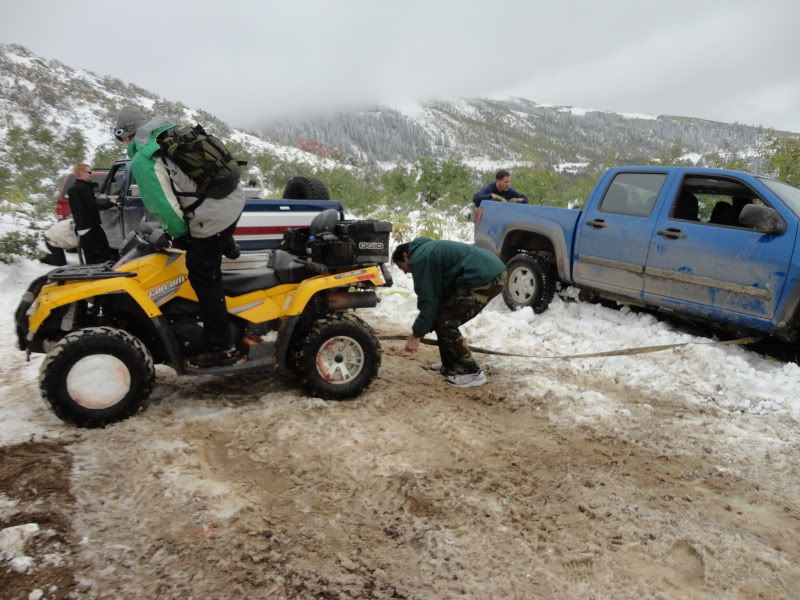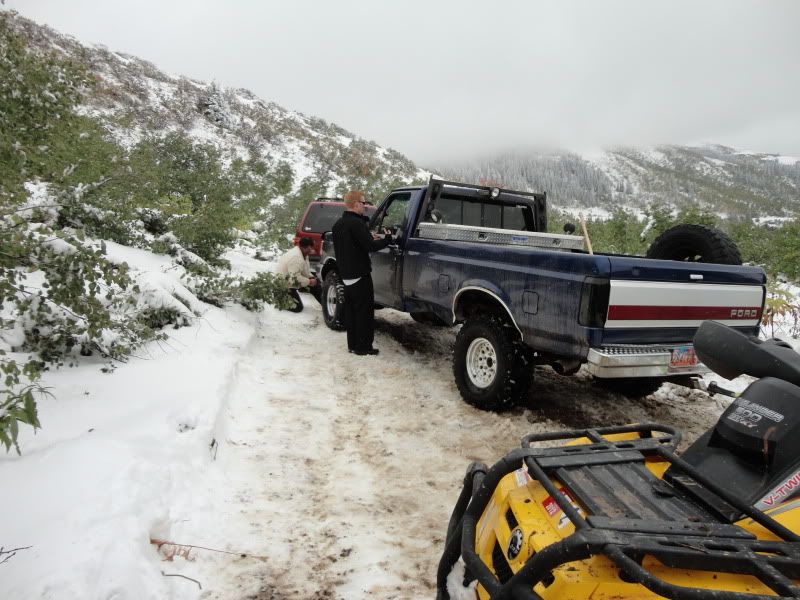 Even though my truck was the heaviest, and had the best tires, i just didn't have enough grip on snow to pull him out myself, so the explorer came to the rescue.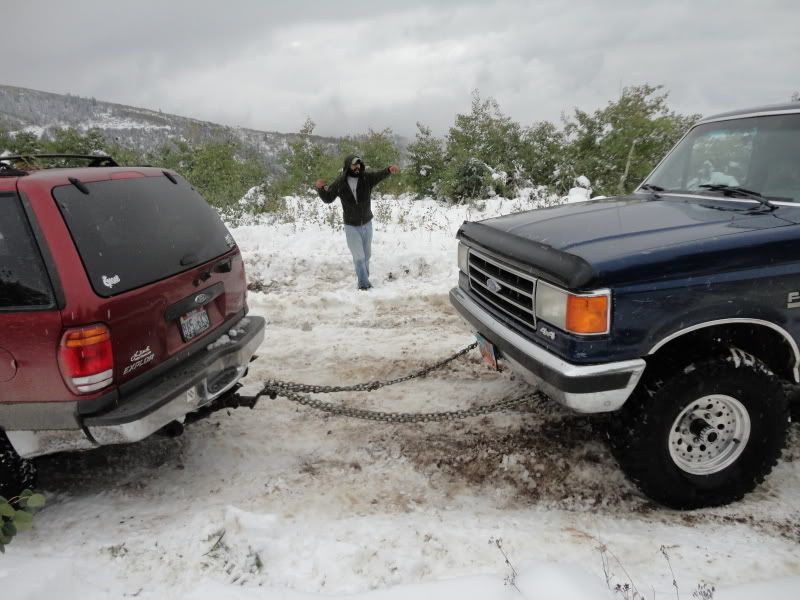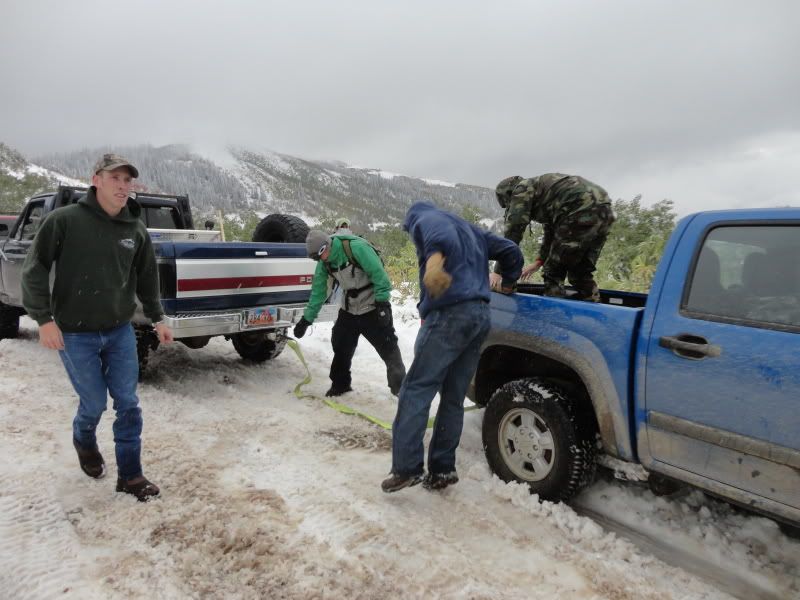 How many guys does it take to pull out one stuck truck? ha ha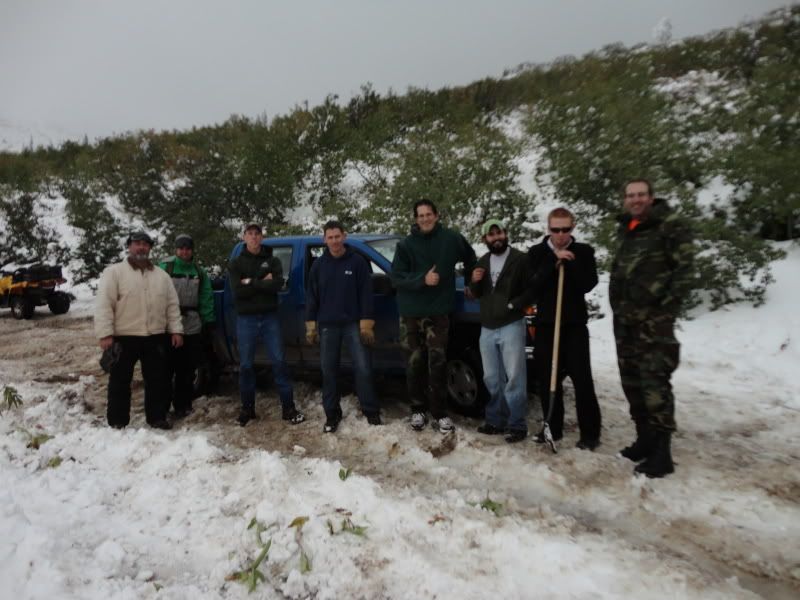 Anyways, it turned into a great adventure, and we decided if this guy slid off the road here, it would have been one of us a bit further up the road. So we turned around in search of another road to explore, on the way down, my buddy decided to play in a wide part just off the road and ended up doing this...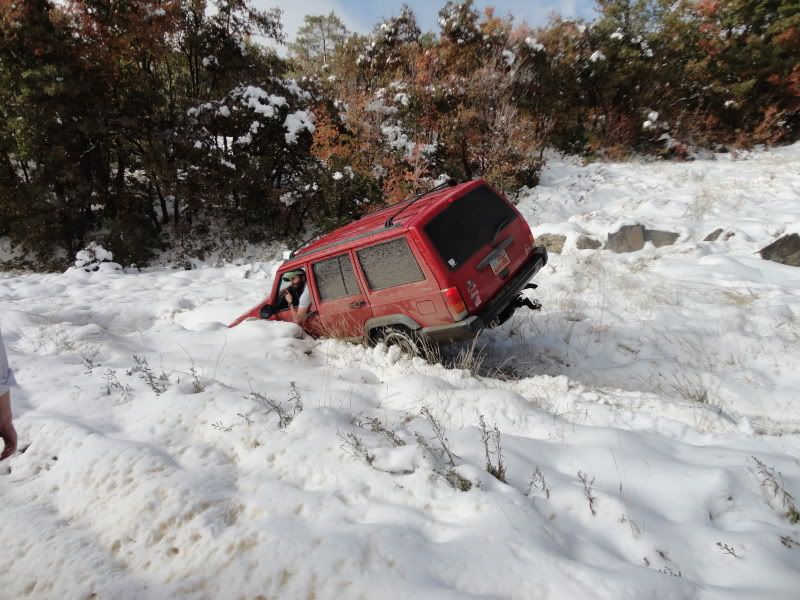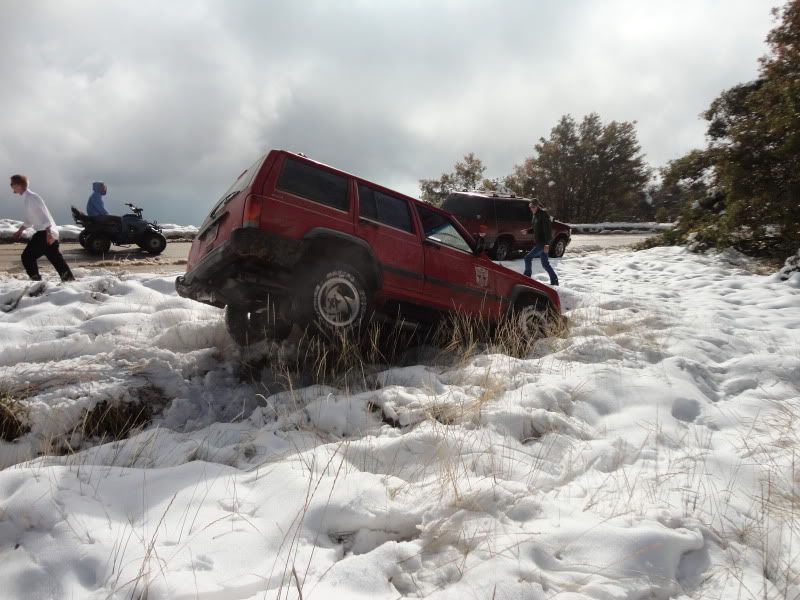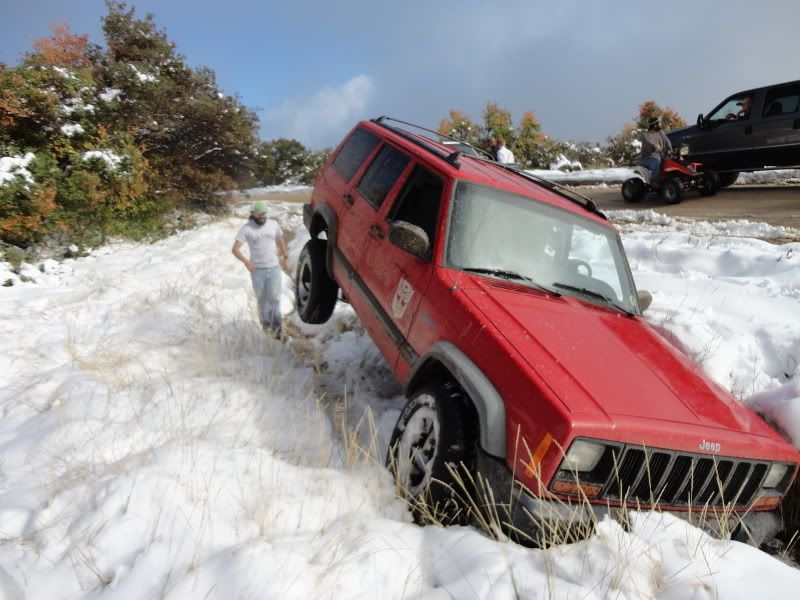 It did push his fender into his door, causing both to bend when he opened the door, but it was all fun and games!
After getting him yanked out and back on the road, we found this trail (don't know the name of it...)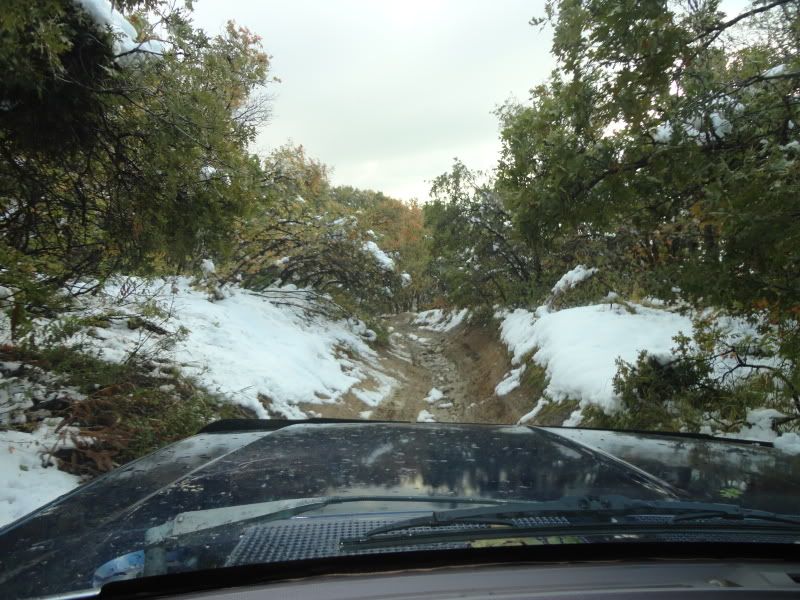 The trail was too narrow to get a side shot, but this is as much flex as i could get...
Look close, and that wheels off the ground.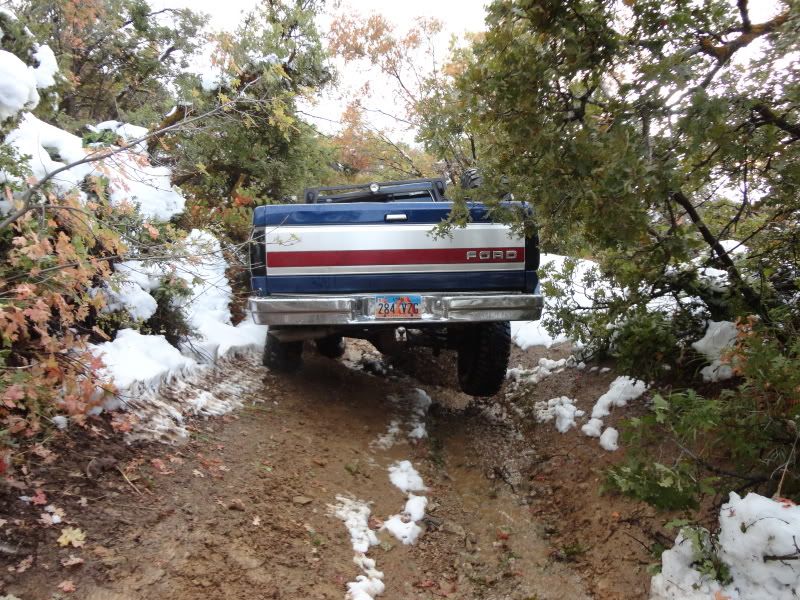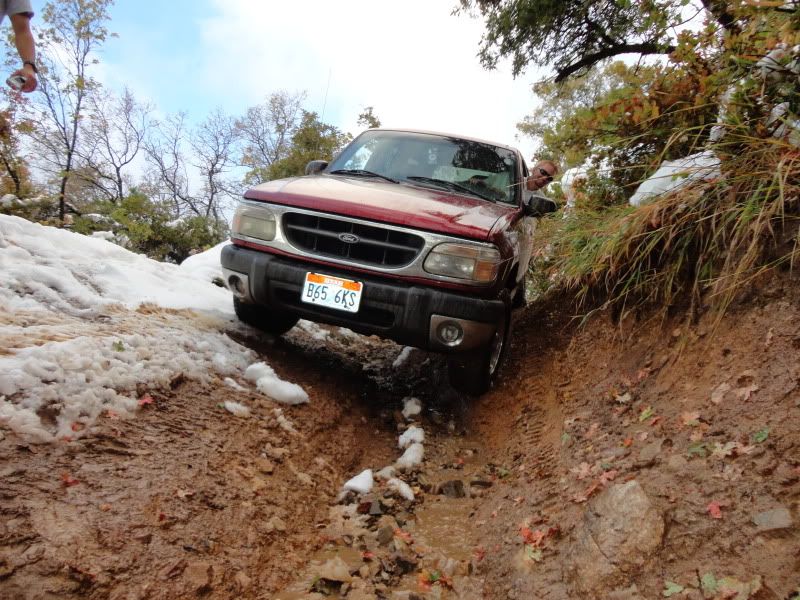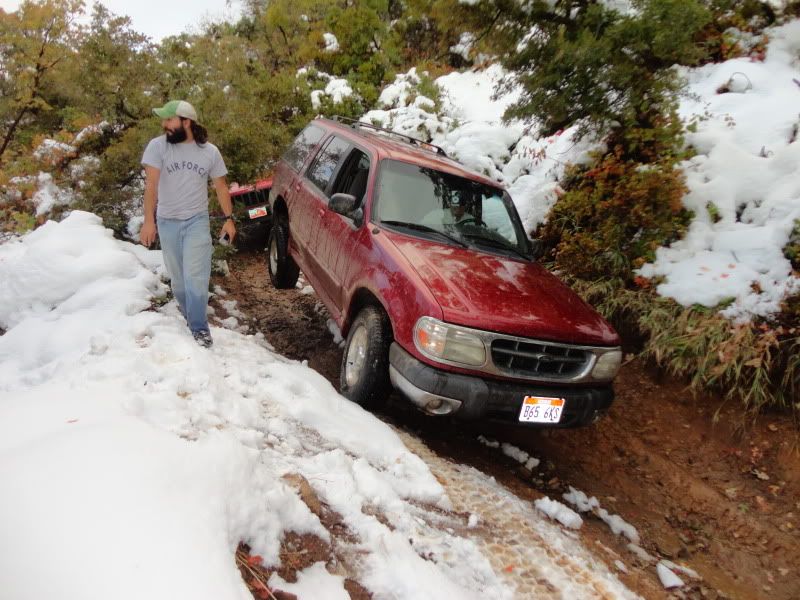 Overall had a great time. The guy driving the Jeep literally drove strait from wal-mart getting those tires mounted up there with us. Can't think of a better way to break in a new set of tires than to go wheelin with less than 20 miles on em!
Short Video
http://youtu.be/6A-bUW74Nmc