Discussion Starter
•
#1
•
Let me just first say that Windows 7 is totally awesome and so is its media center. :thumbup
Hardware is:
ATI 600 hybrid tuner, Clear QAM and analog capable, PCI-E, up to date drivers
ATI 4870 graphics card, up to date drivers
I've been trying to get a couple bugs fixed though and even after a lot of troubleshooting, reinstalling, and googling, I haven't found any answers to my questions. So,
1) Why do I have 2 of every channel. The ".5" version of every channel is the one that works strangely. Nothing will show up on 60, but 60.5 works great. But all the TV guide info is for 60 of course, and it's a hassle to go down a .5 to see what is up next.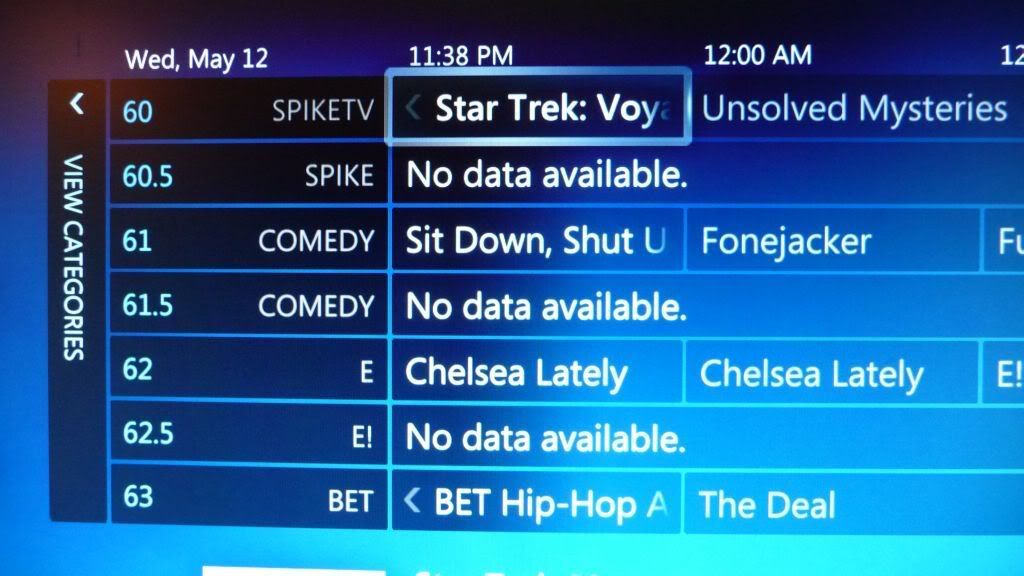 2) I'm pretty sure that the time is wrong on the Guide. I think it's like 2 hours fast or something. I found no option on where to change time zones or anything.
3) I get a weird flashing on some channels, mostly cartoons. I think it's Media Center trying to correct the contrast or something, but it is fine in my opinion. Here's a quick video. The flashes are quick, barely picked up by the camera, but VERY annoying.
4) I really want to view the Clear QAM channels, and I can get them, but I don't know how to find them. It seems like scanning doesn't find them all. Here's a link to what all I should have, but I can't get anything on 63.4 or 63.5, etc. They're all in the 111-116 range if I remember right.