Discussion Starter
·
#1
·
Took off in the bronk after work today and got a death clunk about 30' from my driveway. Crawled underneath and my newly rebuilt cv head collar (H-yoke) was lose again. I pulled it out and it's gotta freakin hole wore in the center of it! Here's a pic, it's blurry but you get the idea: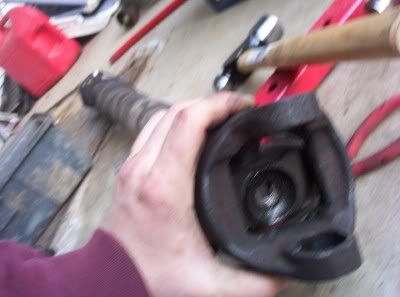 Here's the other peice, it's pretty fubared: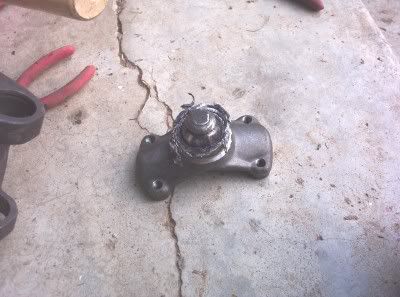 The nipple thing on the end of the d/s is welded itself into the ball, that's what the mushroom looking thing is pokin out of the centering ball.
I rebuilt the whole d/s about a month or two ago and I didn't notice any problems until today. Any ideas on what I'm doing wrong?