Discussion Starter
·
#1
·
i decided to take advantage of fireguy50s 200 amp 3g special and get in on the deal. i also bought his wiring harness, 2ga charging cable and mega fuse for the install.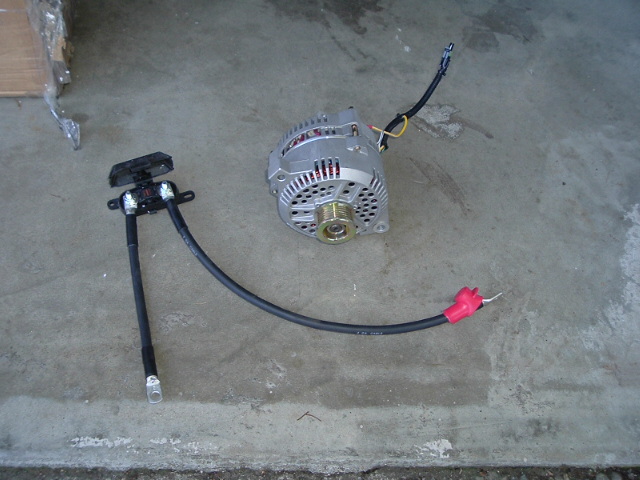 first step, disconnect the battery. step 2, disconnect the charging wire and unplug the smaller green wire that turns on the alternator from the starter solenoid. my connectors are a little dirty and hard to tell the colors on, but if you follow the wires from the alt you will figure out which ones are which.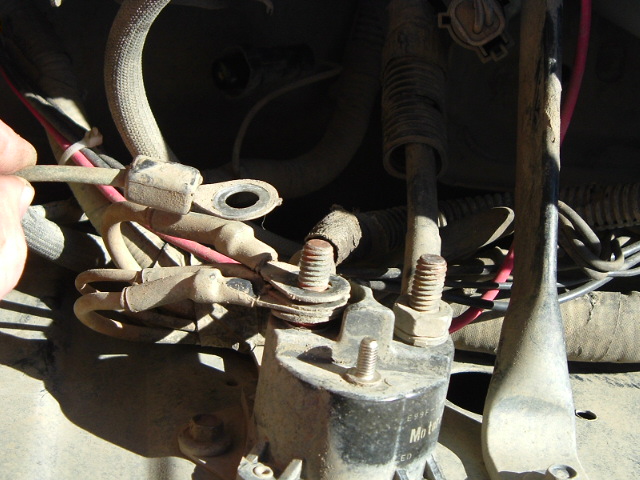 take off the serpentine belt and unbolt the alternator. it should come right out now.
you will have to grind a small area of the bracket for the new 3g to fit, luckily its aluminum and very easy to grind down.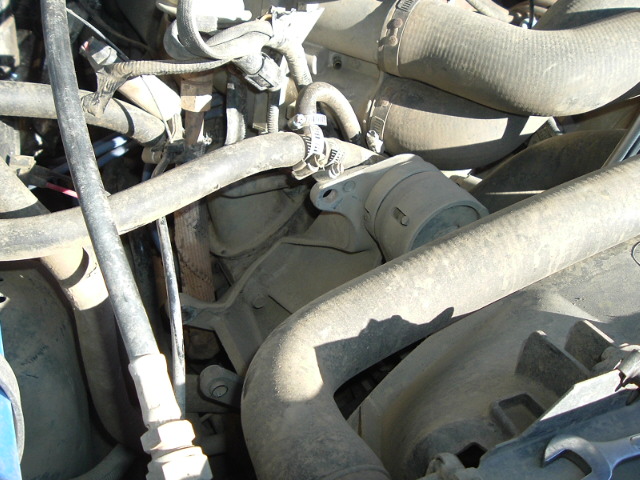 only a small amount needs to come off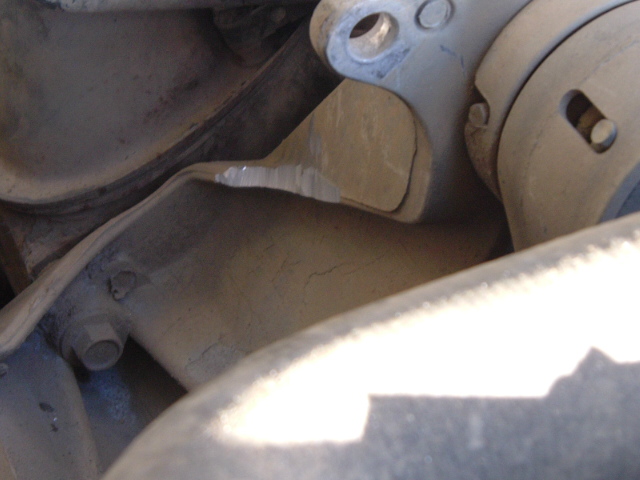 connect the charge cable to the post on the back of the alt
to connect fireguys harness i had to cut the green wire out of the original 2g harness and put a weather pack connector (supplied with the kit) to join the factory wire and the new harness.
the alt should bolt up, but you will need a 3/8" x 2" bolt and nut to complete the bolt up process. run the 2ga cable first to the supplied mega fuse block and then to the starter solenoid; plug the green wire into the factory plug and then to fireguys harness. tighten everything up, put the belt back on and reconnect the battery.
puts out a lot more juice now, most noticeably at idle where just turning on the fan would drop it down to 10-11 volts before. hardly moves now.