Discussion Starter
·
#1
·
I know I know but I figure the more the better.
If a mod wants to move this to the tech threads please feel free.
I'm pretty much copying Shadofax's install. I hope you don't mind Shado but I liked being able to keep the stock bumper for now.
Started working on the winch install today. I went to Thompson Steel and found a piece of C Channel structural steel.
43" x 7" x 3/8"
I had to cut it done to 40". I was a little skeptical if the sawsall would do the job but I went to Lowes and brought some cutoff wheels and blades.
Done the job just fine!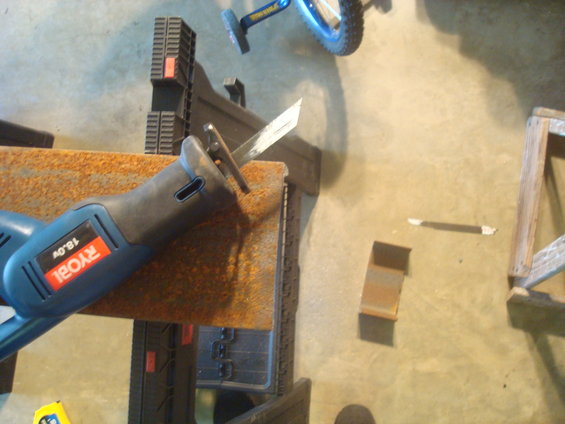 I had to do some trimming on this section of the front. Don't know what it's call but you'll see where I had to cut.
You can see at the edges of the pic where I started and finished. There was a tab that hung down that didn't mount to anything and that tab and bottom lip wouldn't let the winch plate mate up to the frame. So I did some trimming.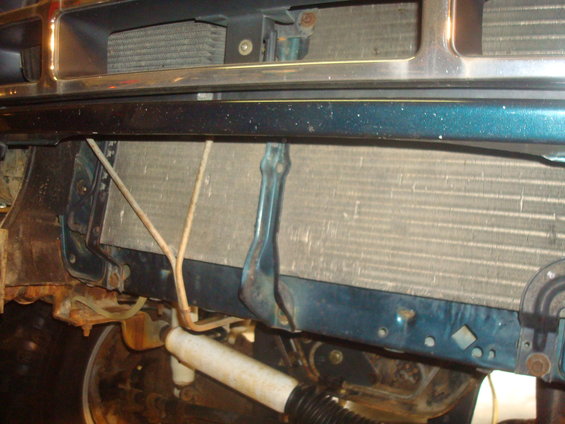 Looking from the floor up.
The plate pretty much where it's going to be.
You can see here the accordian part on let the plate mate up even.
I can't decide if I want to find a piece of 1" stock to fill the gap or cut a section out of the plate so it will be flush against the bottom of the frame.
I am sort of copying this from a guy on fullsizebronco.com. He cut a section out of his so the accordian part won't be in the way. I'm sure I won't have to worry about the 3/8" plate not handling the job if I cut the section out.
I'm probably going to go with a synthetic rope so I don't have to cut a huge hole in the bumper for the fairlead.
More pics as I progress along.