You've woken up to find that all the pictures in your threads on how to underwater basketweave and your collection of friends' belly button lint have been replaced with this:
ER MEHR GEHRD! THEY'VE DELETED MAH IMAGES OF BELLY BUTTON LINT! THOSE COMMUNISTS!
So let's put your mind at ease before we go any further. Your belly button lint pictures are still there. Photobucket is only keeping anyone from seeing them while on sites other than Photobucket.
CLICK ANY IMAGES FOR FULLSIZE
WHAT?
Think of Photobucket in terms of a photo developing place like the ones we used to go to the malls to hand in our rolls of film so we could have pictures of our thumbs developed and handed to us at which time we'd take them home and share them with friends. Now imagine that the photo development place told you you can't take them home, you can only bring people to look at them there. That's what PB did. Your pictures are still able to be seen if you look at them while on the PB site, you just can't have people look at them while they're on another site.
WHY?
Hosting images costs money. Photobucket exists to make money. Allowing you to show images on other sites sends the money flowing in the wrong direction. This was supposed to be offset by the incredible assault of ads that would be thrown at you while on the PB site to upload and manage your images. Unfortunately, PB decided that daddy needed a new pair of shoes so have now changed it so that only those members paying $500 a year would be able to display their images on other sites. I'ts nothing personal, mind you. It's not you, it's them. They want to be sure you know that.
Here's what every thread on the face of the internet looks like now that PB has made this change:
It's enough to make you laugh until you stop to think that all of the valuable information that requires these images to make sense are now rendered useless and many thread authors have moved on(figuratively as well as literally, if they happened to get hit by a bus or choked to death on a hot dog) so a large number of these threads are broken for good and will never be restored. This thread is to help you not fall into that group, both in helping you figure out how to fix your images and if necessary, how to eat a hot dog.
WHAT NOW?
Well, there's some good news and some bad news. The good news is that your images are still there. The bad news is that unless you choose to pay the PB fee, every image you've ever displayed on any site other will now show up as that really nifty image at the top of this post. Speculation is that this move will cost PB it's life so even if you do pay, many people are putting money on the fact that your images will go away again soon when PB declares bankruptcy and sells off it's water coolers and bean bag chairs to pay their debtors.
So what should you do? The very first thing you should do is download
all
your images that are being housed by PB. That way, no matter what happens, you will have them for future use, e.g.: fixing your threads at a later date. The reason it's important to do this now is because PB has already proven that it will change it's Terms of Service in very drastic ways, taking away what you thought was a given. There's no reason to trust that they won't try to stop the bleeding of users by taking away your ability to download your images in a convenient manner. So let's get those images.
UPDATE 10-26-17:
Photobucket has done what I mentioned above and has removed the ability to download your albums. The post has been altered to reflect this and show you an unofficial way to still get all of your images in a gallery in a single zip file.
NOTE: All of us enjoy a particular level of comfort when dealing with computers and the web. This topic is geared toward those of us that fight the good fight every day to find their mouse pointer. Feel free to skip through to find the parts that apply to you if you know damned good and well how to turn your monitor on.
DOWNLOADING ALL IMAGES FROM PHOTOBUCKET
FIRST:
If you find you'd rather not deal with the hassle of following these steps or if you find paying $2 to get your images to be a form of highway robbery, PM me your Photobucket login details and I will download your albums for you.
This method requires the use of the Chrome browser. If you don't use Chrome and you don't want to install it, see the line right above this one.
In Chrome, visit
this page
and purchase, then install the addon. First, you click the purchase button and once you've paid, that button will become and "install" button.
Once you've installed it, you should be able to use the extension right away. Log into your Photobucket account. Now, go to your library:
Once in your library, choose a gallery that you want to download from the left side of the page and click that download link that now shows up in the sharing panel:
It will show as fetching the images in the gallery and once the download button changes to "Finished", it will automatically begin downloading.
You should now see a zip file of your gallery name in the download folder on your computer. That zip file should have all of the full size images in it.
repeat this process for every album you have created in Photobucket
. Just go back to the front page and click your album link on the left, then follow these steps again to download a zip containing the images.
Now quick, fast and in a hurry, upload those to another host before Photobucket starts hiring people to go door to door, deleting photos on your computer.
FIX YOUR B0RKED THREADS (FOR THE TIME BEING)
First off, it should be said that this will probably break in the future as I'm pretty sure it's an oversight on Photobucket's part and as soon as they are made aware of it, this will no longer work. That being said, however, this is still a great way to both get the threads working again in the interim and it also makes it easier to move the images to another host, which we will be discussing a tiny bit further down the page.
What we want to do is edit all the posts in your thread that have PB images in them so we can append a tiny bit of text behind the image URL. Let's look at a typical chunk of PB image code:
[URL=http://s754.photobucket.com/user/jimdog32526/media/IMAG1219.jpg.html][IMG]http://i754.photobucket.com/albums/xx181/jimdog32526/IMAG1219.jpg[/IMG][/URL]
The part in the URL tag can be ignored. We are only concerned with the part in between the IMG tags, which is:
[IMG]http://i754.photobucket.com/albums/xx181/jimdog32526/IMAG1219.jpg[/IMG]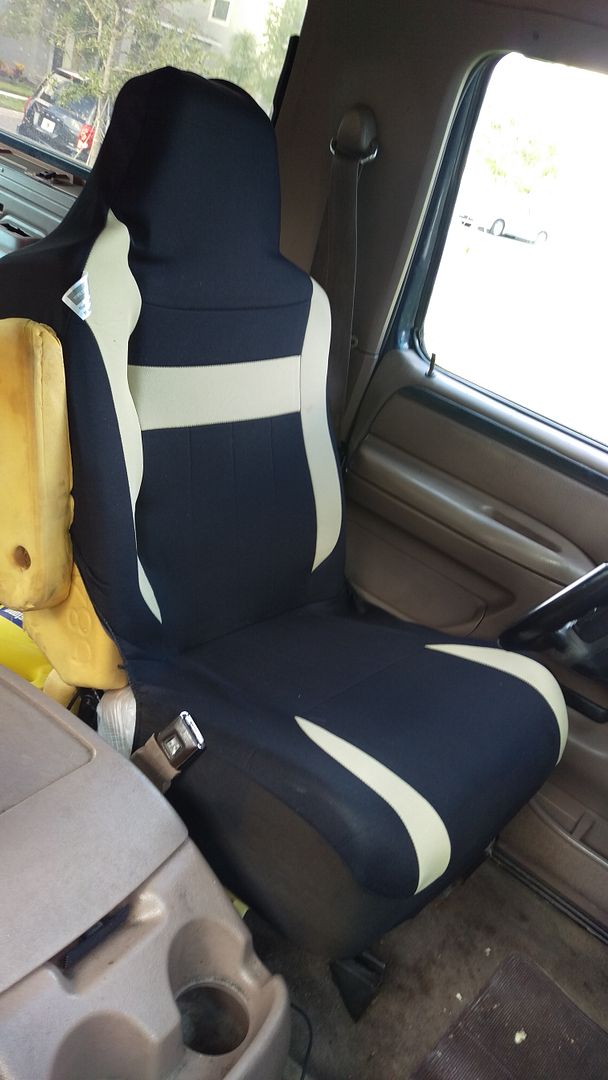 That part currently is broken. If we, however, add
~original
to the end of the image, right before the ending IMG tag, it will cause the full size, originally uploaded image to show.
[IMG]http://i754.photobucket.com/albums/xx181/jimdog32526/IMAG1219.jpg~original[/IMG]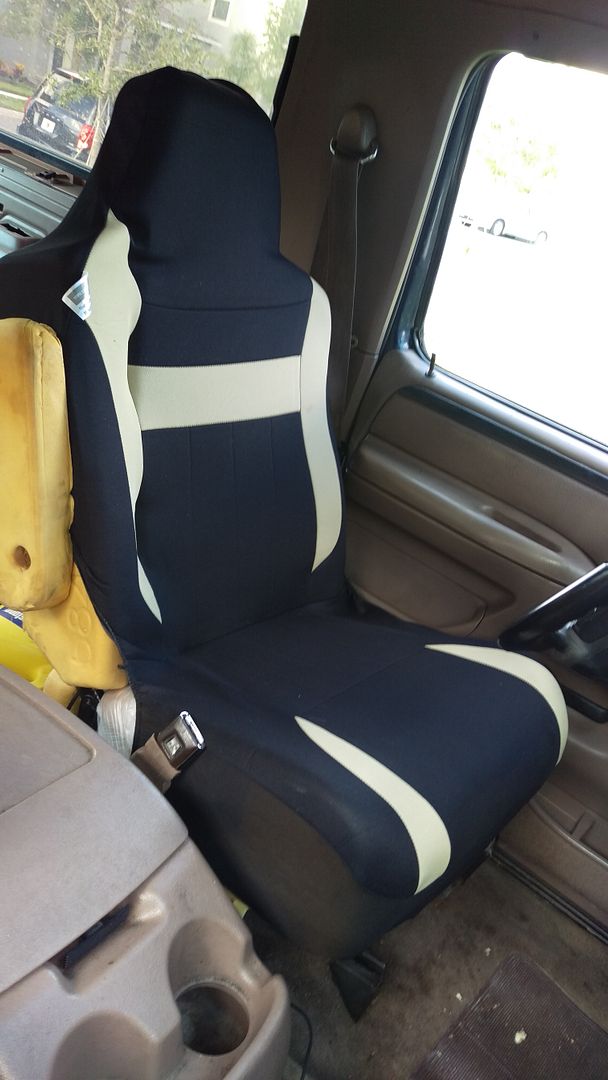 HOLY SMOKES, IT'S MAGIC!
So, we need to add that to the end of every image URL in your thread. Don't worry, this takes less time than you might think. I can fix about 100 images in under 5 minutes.
The first thing you want to do is get that important addition added to your computer's clipboard.
Click anywhere in your URL bar at the top of the browser and click CTRL+A to select all and then hit the delete or back key to erase everything that's there. Once you have a blank URL bar, type
~original
, being very careful not to have any blank spaces or misspellings(that squigly line, or tilde at the start of if can be found on the key to the left of your
1
above the letters. You'll need to use the shift key). Once that's typed, again hit CTRL+A to select all and then CTRL+C to copy it to your clipboard.
Now that you've got it copied, it's time to start editing the affected posts. You're going to click the edit icon, find all of the image links, put your cursor right between the last letter in the image extension and closing image tag and use CTRL+V to paste
~original
in place. Once you've put it in place everywhere that post needs it, click Save to save the changes.
This:
Becomes this:
Now you get to do that for all images. If it seems too daunting of a task, feel free to PM me the topic links and I'd be happy to fix them up for you.
I WOULD LIKE TO REITERATE THAT THIS IS LIKELY A TEMPORARY FIX MOSTLY INTENDED TO MAKE IT EASIER FOR YOU TO MOVE THE IMAGES TO ANOTHER HOST (OUTLINED BELOW)
. Photobucket has already proven themselves to be righteous douche nozzles and you should expect them to double down and continue to break these types of things until they either run you off or get you to pay.
DOWNLOAD ONLY THE IMAGES YOU NEED, USING A FORUM THREAD AS A GUIDE
What if you don't want
all
your images but only want to fix your threads and leave the rest to wither away over time? Well, we can do that too. Open the thread in your browser and prepare yourselves for some magic to happen.
What we want to do is open every image in a new tab, so we can download them.
While scrolling down the page, either use the middle mouse button(the scroll wheel pushes down to act as a button) or hold Control while left clicking. These actions will open the linked image in a new tab while allowing you to stay on the topic that you're trying to fix. Just keep going until you've made it through the post. You'll end up with a bunch of tabs open in your browser. These represent each image you middle-clicked.
Now, that's a lot of tabs.
It's a good time to tell you that if you have a bunch of images and/or a computer that isn't necessarily of this decade, you may need to tame your tab opening party and do a small number of images at a time to keep your computer from slowing to a crawl.
Our plan is to save the images in a folder so we can upload them to another hosting service. Let's save some images.
Select that first image tab:
DON'T PANIC! You're probably looking at the same image you were seeing on the thread and it would be logical to think that meant the image got changed, losing your original photo forever. Let's talk a bit about browsers. This is an example of browser "caching". To keep the amount of stuff a browser has to download down and the speed at which it shows you a page up, it saves content for future use so you can view it more quickly the next time. If you see that warning image, you're seeing your browser's view of what it thinks that image is. There's a simple way to tell your browser to check again for a different version.
Hold SHIFT while clicking the refresh button
to force the browser to download all images on the page again. The next page load should show the actual image:
To streamline this process, go into each tab and force a refresh in the same manner. We'll wait right here for you. Got them? Good, now let's download those images.
Go to your first tab looking at that image. You should see a magnifying glass in the upper right of that image. Clicking that will get you to the largest version of the image and that's the one you want. Larger equals more detail and that equals easier viewing.
The new image that displays is the one we want. Right click that image and select "Save image as" or similar, depending on your browser. When the popup opens asking you to select the name and location, create a new directory that makes some sense regarding the topic you're working on and change the image name to reflect which position this image is in the topic. Since we're working with the first image, we're going to change the name to "1" and since the image extension in this case is ".jpg", you'll want to make sure you keep that extension although you want to lose the "-original". That means, we're saving our image as "1.jpg".
Now, you've got the largest version of that image. Close that tab and repeat it for each image you've opened a tab for. Keep the sequential naming convention so you'll know in which order they should get placed in the thread.
You should end up with a folder full of your images, numerically sorted to represent their place in the thread:
So you've got your images saved so that's reason to celebrate! Go grab a chocolate milk and pound it, you hard-charging monster, you! Our next post in the topic will be dealing with getting those images up somewhere else so people can see them again.
HIGHFIVE!